What Happened to me after knowing about sBCH Tokens?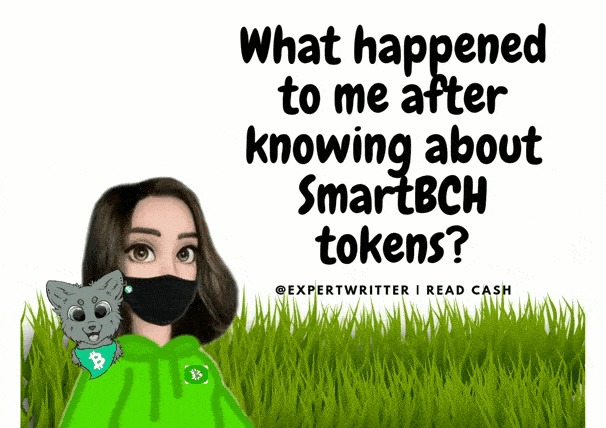 When tokens spread to Twitter and Group chats on Telegram, I don't know if I am just the only one who experience these kind of things after knowing about them. You know that Tokens in Metamask are become popular these days and right now, I have 10 token addresses in my Metamask sBCH address (but haven't have some to other wallets, only $CATS, PHA, and $Kittens only.

So what happened to me after knowing about tokens?
But before that, I would like to introduce you my sponsors here
you can check their accounts if you want to read sone amazing genres of articles!
---
I can't focus to my grind on read.cash and noise.cash because before, when tokens are not that popular among the users here, I always active reading some articles. I can even read some 20-more articles because you know me, I am very active in reading because I have a Goal. That's why I achieved some of my little goals one by one.
I also have some of my half of time on noise.cash, reading some posts and comments, and even I can visit our read.cash community channel to approve some posts from the new users.
Now that Tokens become popular here, I can't stop my self but to always in:
Telegram, so that I become updated to some airdrops.
because usually, they are doing some airdrops at unexpected time because it will depends to the owner, If you are good at waking up for 24/7 time it's good for you then but as for me. Not just in telegram but also in:
Twitter, who knows if there are some users who know some other new tokens and then share it there; and or there is some post that needed in airdrops
because sometimes they also make their post as an entry for the airdrop. But I also became late for the other tokens airdrop due to my fever last September 6 until now but I'm still trying to make myself busy for earning, like in the KTH token. I did not get the opportunity to recieve some 1000 kth but I joined to their telegram group chat and I'm still waiting for the other tokens airdrops to recieve.
And because of that too, I did not sleep well. HA-HA due to their unexpected time of airdrops, and afraid of being late. However, I am not blaming them because it's my choice to sleep late and become updated to them.
I also experience being dizzy to the group chats that I joined, there are a lot of users and my notifications are always ring. Good thing that last night, @carisdaneym2 suggested and tought us about making a separted folder chats
because of this, It's more better for me to see the latest chats from them.
Because of being active to tokens, like I said my grind to read.cash and noise.cash is a little active now. There are a lot of articles waiting to my notification bell and I have a little earnings yesterday to noise.cash so while writing this, I think I need to Focus my self now and think a way to become active to the both (read.cash and noise.cash and tokens).
Good thing that I can able to use my split screen of my phone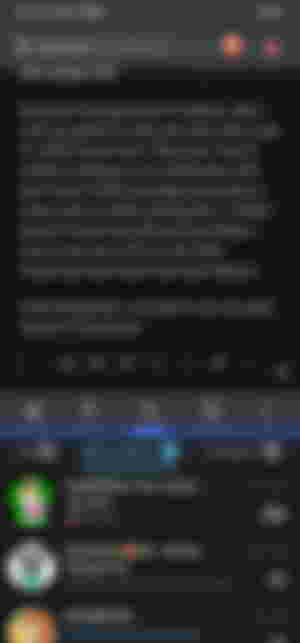 I can manage to read some of your articles and being active on chats. HA-HA because it was not so easy for me to handle both my god!
Not because I can earn in tokens it doesn't mean that I will abandon the two first micro-blogging platforms that help me. I can't abandon read.cash and noise.cash to other earning websites and paying applications because these two platforms, is the first platform that I used to earn and helped me when I was in need. I can't surrender all of my time for tokens and rusty is still my love love so i can't. Huhu
I admit that I am guilty for not reading some of your articles due to my fever and I focus to the tokens updates and I am trying my best to cope up to all of my short comings here. Sorry for that.
---
My Previous Articles:
If I will had $20 where would I spend it
Two hundred forty three days of writing
Why Popularity makes people blind?