I spent my $324 to buy this thing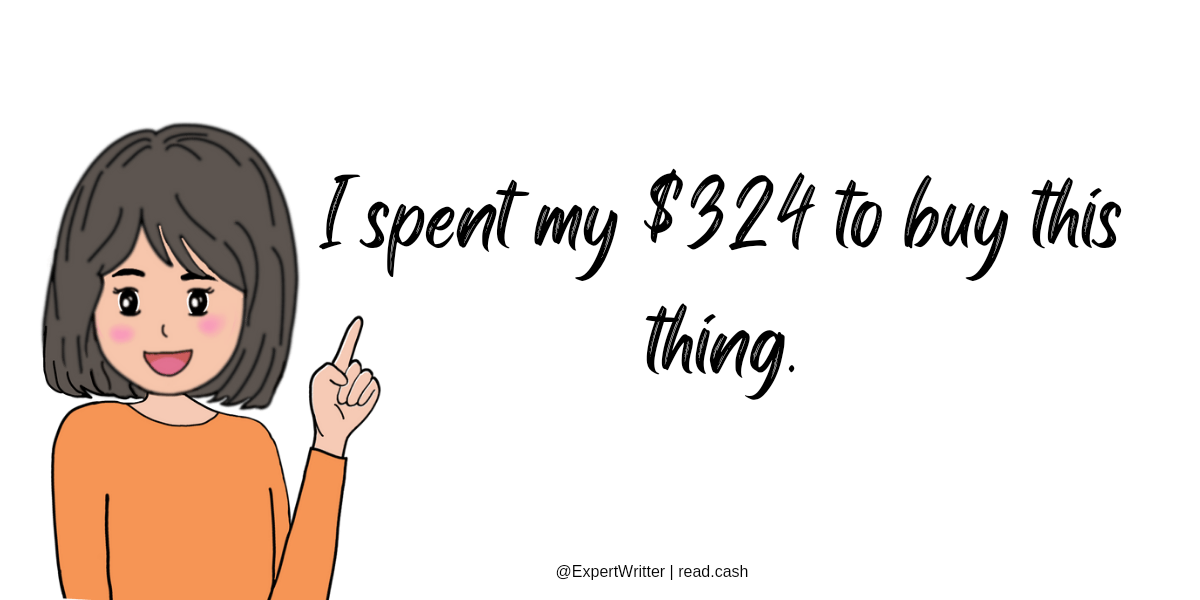 I know that this is not the right time for me to buy so many expensive things because the crypto market is still not pumping, and I will be in so much financial trouble if I buy this early.
But because I can't type using my thumbs so easily now, I need something to put me at ease. If you noticed, I am barely publishing blogs here. or commenting on your blogs and just upvoting them sometimes. I know that there are some other possible cures for this problem if I can solve it without using money.
But there's also another reason why I need to buy this. But before I let you know the reason why I bought this thing, let us first discuss what this thing is.
Tadaaaa!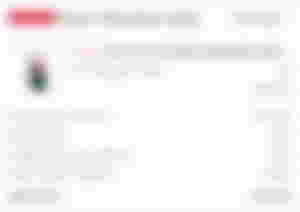 I bought the Xiaomi Pad 5 with 6 GB of RAM and 128 GB of ROM, worth Php 18,999, on Xiaomi's official store in the Shopee application. The price is Php 18,999, but since I have a shop voucher discount of Php 200.00 and a free shipping voucher, I didn't pay anything for SF, so I bought this for only Php 18,799.00.
Flash black last night before I bought this today. I am still unsure if I will go ahead and buy since the BCH price is at $124 at that time. I don't like to use all my BCH earnings. My budget is Php 15,000, which has been on my Coins.ph account for a very long time. And if you remember, I also wrote about this before. So I decided to get BCH that was on my Metamask, but I didn't convert all my BCH; there was just a little amount of 0.66 BCH as supplementary because the budget that I have on my coins.ph is insufficient and I still have BCH earnings on my Metamask plus sBCH tokens. But the problem is that I don't know how I will convert or transfer my 0.66 BCH into my Bitcoin.com wallet. It's a good thing that I met someone in Telegram, and I can ask for some help from her if she knows someone who still trades on Metamask, so I can swap my BCH that is on my Metamask for their BCH that is in their Bitcoin.com wallet, but it's bad news that the person she knows doesn't trade on Metamask already. But there is still a way to convert my balance, and that is through the new bridge, so I transferred my money to her first and let her convert and transfer my BCH. I am very thankful to her because I was able to transfer my BCH from Metamask to my Bitcoin.com wallet, but it only arrived at 0.62 BCH because of the gas fees on the bridges. Anyway, I transferred my BCH to my Coins.ph wallet.
After I converted my BCH to PHP, I transferred it to my ShopeePay wallet on my Shopee account. I have Php 19,000.000, but I used the Php 188.00 for the admin fee for transferring from Coins.ph to Shopeepay.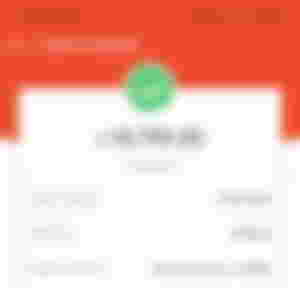 I cashed in my Php 18,799.00 there because I checked that there was no shipping fee needed when I purchased the Xiaomi Pad 5 because I have a free shipping voucher.
I discovered this gadget on the Tiktok app. I saw a random video about this tablet, and it makes me want to buy it rather than buy an expensive laptop.
And so, I checked the review about this gadget on the famous Filipino YouTuber where I always watch gadget reviews, and here's her video about this gadget:
I really like this tablet because, though it's more expensive than the other old tablets out there, I can say that this one is so good for me and I can use it for digital art because it's cheaper than the other expensive tablets of other brands.
The tablets that need stylus pens are priced at Php 20,000 and up on Shopee and Lazada, and even more expensive in malls. Their tablet and stylus pen prices are separated. Meanwhile, this tablet costs Php 18,999 in Shopee plus a 200-peso discount; I bought it for only Php 18,799 with no shipping fee. But the memory is 6 GB + 128 GB already.
According to the reviews and to other customers online, their Xiaomi Pad 5 was bought for months and is now only weeks old, but it's still good for everyday use and has no problems at all.
Another reason that I chose this tablet is because of the performance of the camera, as described in the review. I don't have much trust in the cameras of other brands when it comes to tablets because we don't use them every day, so the brand owners aren't focusing on the camera that much, but I was very surprised because the Xiaomi Pad 5's camera is so nice and I can use it to take some pictures or take videos aside from my phone.
So I can say that this tablet is really good.
Now, 
The first reason is that laptops are very expensive. It will cost me more than PHP 30,000. My main reason for wanting to purchase a laptop is to type for my blogs, and I also need the right equipment to learn digital art. If I buy a laptop, the equipment for drawing using a laptop is another expense.
But this time, I changed my mind and just bought a tablet because:
The tablet is easier to carry. I can carry my tablet everywhere, and I can draw wherever I want to go.
I can use the tablet 2 in 1. for digital art because I will just need to buy a stylus pen and no need to buy expensive equipment for digital art, and I won't be problematic in typing anymore because I will just need to buy a bluetooth keyboard and connect to it.
So I really saved more money here because you can also use it like a laptop.
As of now, I just bought the tablet, and I am still looking for accessories for it, such as:
Bluetooth keyboard to use for easier typing
good tablet case to use as protection.
screen protector glasses, and;
I need to buy a stylus pen for learning digital painting.
In shopee. I don't know which Bluetooth keyboard I should purchase because I was scared of purchasing a cheap bluetooth keyboard because I saw a lot of reviews sometimes saying that some of the keyboard letters are not working well. So if you have something to recommend, please leave a comment below.
Anyway, my Xiaomi Pad 5 is just a pre-order, and I need to wait for at least 10–18 days before it arrives because it is from overseas. This is my first time buying a gadget online, and I do have trust in the shop because it's a global store for Xiaomi. However, what I was scared of when purchasing online was the courier and delivery guy. What if it arrived and opened my parcel as a stone and not the tablet? Huhu
But yeah, this is what I purchased for a total of PHP 19,000.00 pesos. And I really hope that I didn't make the wrong decision because I risked a lot of BCH just for my improvement in blogging and learning digital art.
Thanks for reading!
---
My Previous Articles:
Meet these 2 Applications that can be used for editing photos for your blogs
This Proves that human are scarier than Ghosts
Have you made any changes this month as a Hive user?
Helping my younger cousin with her Scrapbook activity Assignment