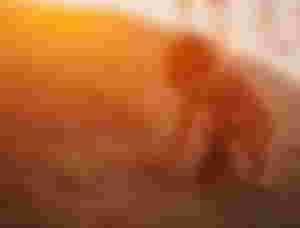 Yes, finally, after some busy days, I am finally participating in this challenge by our fellow writer, @bmjc98 , Getting To Know You More Challenge: When I Was A Kid. You are very welcome to include yourself in this challenge, of course.
I have many beautiful memories as a child. Though I am not one of those children in the days that always played outside. These ten facts will somehow unravel the answers one by one. Get to know Elle as a child by reading on.

Mom would tell me stories how the three of us are always in the hospitals. I, for one, always underwent convulsions, high fever, amoebiasis, and more. My parents are thankful I did not get any complications as a child, and was able to overcome these usual toddler diseases. Maybe my immunity was really weak when I was a child. Now, I can say that it has improved a lot.
Yes, you read it right. Mom and dad had to work, because they do not have relatives to ask assistance from. They shouldered us only on their own. They both worked in a factory back then, and when they aren't home, there should be someone to take care of us. Unfortunately, when they both came home that night, most of our house stuff were gone, including the pricey watches, and new appliances. They were victims of a thief house helper.
Nevertheless, my parents were still thankful. The thief, at least did not steal me from them. Imagine if that happened. I will be in the custody of strangers all this time. They lost a lot, but it did not matter, because to my parents, I am the most important. Wait, who's cutting onions?
Yes, I don't wanna admit it, but it's 100% true. Whenever I lose in a game, for example, Chinese Garter, I'd make a big deal out of it, and insist that I won. I get angry whenever I was caught in a hide-and-seek game, and more. I would not want to look back because this older version of me would be really pissed off at my younger version when it comes to outdoor games.
Back in primary school days, I was really a fast-writer. When I say that, I mean fast, like flash, (though i can't guarrantee the beauty though, haha!) Anyway, you know, grade school back then is just about writing tons of stuff from the book, I mean, what's those notebooks for, right? So, whenever I finish early and see my classmates still writing, I'd offer to write for them in exchange for a few pesos (equal to roughly $0.1 per writing set), which I can use to buy additional snacks when recess comes.
Now I still write fast, but I can say my penmanship as improved a lot. I can write clear but still quick.
My friends were always boys. I play with boys, and I am stronger than most girls of my peers. I always have one girl best friend that I eat lunch with, or go home with, but I can vividly remember most of my playtimes with boys, and those were really fun. Running until we get tired, playing with rubber bands and little cards. Whew, so good to reminisce those good old days, where I only worry about getting hungry or losing in a game.
I was young back then, so I don't really notice it. But I stayed in this place until I graduated highschool, and that's only the time I gradually realized we lived in a really messy place full of drug addicts, children that abandoned their future for gambling and bad vices, or gangs that has no future, and all you could think about. Thankfully, we don't live there anymore. I would not want to experience my adolescence in such a chaotic, scary place.
There you go, now you learned why the rest of our childhood is just spent inside our house. That's also why the three of us siblings are so close with each other. None of us were influenced by bad peers or similar stuff like that. We can say we are those children a parent can be proud of.
This maybe not new to some of you, but I'll still share since I want to flex my parents. As soon as I gained consciousness, mother actively devoted her free time to teaching us, her children, how to read and write. We got so proficient in these two fields that I did not have to go kindergarten and entered school as a first grader immediately, when I turned five. That's why I am pretty young when I graduated college.
Thanks to my hardworking mom, and supportive dad, we are introduced to love of learning despite the young age.
When father stopped working and became the full-time care manager in the house, and mom became the bread winner, it was father who we are always with as children. He was a chill and patient father that rarely hurt us. In our household, the scary and strict one is the mom, LOL. Probably the reason why I liked father more than mom back when I was a child. Of course, definitely not anymore now. I love them so much, equally.
So back to the topic, on weekends, father would use our pedicab with a mini food stall installed and we would sell streetfoods on the street, like fish ball, hotdogs, quail eggs and more. I did not really remember helping dad back then because a child can't cook and sell properly, so I just enjoyed those rides while we meet different people once in a while.
Well, I can say, until I graduated, I did not dare become a bad student anyway. On every awards day every year in our primary school, I would always get home a medal for being top of the class, or being one of the top ten (except the sixth grade though, and I said the reason in my cheating-themed article).
Yes, proud moments. And for those achievements, mom would always surprise me with my favorite things, like a barbie doll, or a doll house, and if not, it would be a treat at a child's park! Or mall! Dad was happy to get on the stage with me as he gave the medal to me.
Yes, I did. And if I'd meet my adult self back then, I'd give my younger self a scold. Now, I yearned for siesta, but I just can't. If you don't know what it is, it is a sleep time in the middle of the day, because a good lunch makes a person sleepy after (Haha!).
Back then, I got secretly upset at mom and dad "forcing" us to sleep in the middle of the day, when I should be out, playing. We listened, nevertheless. And I can say I reap the benefit, why? I am tall. Yeah, no kidding, I have a nice height, and maybe it's because I got some good sleep.when I was a child. Not now, though. (Sigh).
Honestly, writing this one is a bit hard. Just earlier I said that I have remarkable memories from childhood, but as I was writing through, I somehow had some difficulties remembering how I spent those days. Maybe because I don't think of that time of my life that much, or I am just pre-occupied with other stuff, that those childhood memories were now hidden somehwere in my consciousness.
Overall, I could say, I had a nice childhood after all. There were no gadgets back then, and we have disciplined and hands-on parents, so we were taught good values at home. Our parents taught us the value of money and education, that we still keep into heart until now. I must have hated some ways my parents raised me, but I can never deny that I am living my life clearly and more definite like this because of the lessons they instilled into my heart and mind. Thank God I have amazing parents.

Hope you got to know me more by these facts about me. Thankful to the mastermind of this challenge as I got to reminisce some memories back then. I would lie if I say I did not wished I am a kid again.
Adulthood made me appreciate my childhood more. Now, I understand why my parents would always tell me, "When you get older, you'll realize we're right." Uh huh. So this is it now. I realize it now.
Feel free to join this challenge! Some of the information and sample are in the article I linked above. Don't forget to tag her, and comment the link of your work into her article:
For this one, may I tag bestie @zellypearl , if you'd just want to share your memories as a kid. :)
As always, thanks for being here. With that, I say..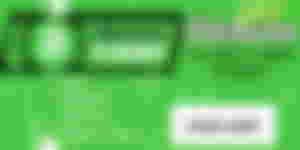 (Recommended articles will be back after I get som time to read works of others thoroughly again. 😊)

Thank you in advance for supporting me in my humble journey. My sponsor block is always welcoming of new people to fill it!
Come start writing and earning here, if you haven't yet!
I am also on noise.cash. Same username, let me know and let's talk there!

Enjoyed this article?
Earn Bitcoin Cash by sharing it!
Explain
...and you will also help the author collect more tips.