Write, immediately the inspiration comes.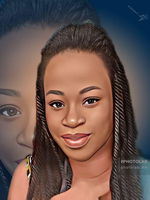 I'm not entirely sure as to what time this would be published, but checking my watch; it reads 3:53am, I know for a fact that I'll be posting this later in the night. Lol, what could you be thinking presently? That I didn't sleep? Oh no!. Actually, I did sleep... I had a plan to publish my previous already typed and saved in my draft article by 12am this morning, only for Me to sleep by 10pm and wake up by 2am. (I sure wasn't happy about that) but yeah, that's why I'm still awake.
There's a reason for that short illustration in the first paragraph, but I'll come back to it later.
Dictionary defined it as: A new idea, especially one which arises suddenly and is clever or creative. Take note of the words: especially one which arises suddenly.
The topic: "Write, immediately the inspiration comes" also came as an inspiration and that's presently why; instead of charging my phone (7%) now that there's light, I'm rather typing, so I don't forget what I intended to write.
If you're walking on the road and you see something that triggers your fingers to immediately write about it. Jot it down somewhere, write few words about it so you don't forget later on. Yeah, I know you're on the road and you might not want to bring out your book and pen, but atleast you could quickly open the notebookapp on your phone and jot one or two about what you intend to later write about. This has really been of great help to me ever since I knew this theory. Many at times I'll feel like I'm too busy to jot down, I'll definitely get back to it later; probably when my hands are idle. And boom!! While trying to get back to it later on, I realized it has been wiped out from my memory (forgotten) then I say to myself:
Me: (thinks deeply) but that would have been a brilliant topic, Oh! Ella! Why did you forget, remember, remember!...
You could be in a bus, you could be talking to someone, you could be on the road; walking, you could be really busy with doing things, you could be in church, in class... Once the inspiration about a thing comes, jot it down, you might not jot all you feel but atleast jot down something about it. Something that is enough to make you remember when you finally want to get back to it.
It could be an idea for a business plan.

It could be an inspiration for a song.

It could be a topic for an article, poem, prose or drama.

It could just be a statement.

It could be about something you want to tell a person later on.

It could be anything...
Someone told me that; as a writer, you must always carry along with you; your writing materials, because the inspiration can come in anytime and from anywhere. Lol, I remember sometime last year.
She asked me: Ma'am could you lend me a pen?
I replied: I didn't take it along ma'am.
She looked at me and said these words rhetorically: And you are a writer?!, So if the idea to write about something; comes in suddenly, how would you jot it down? Don't you know that you're supposed to always be with your pen and book?.
Me to myself: Hello! This is the 21st century, technology has drastically taken over, I could always use my phone. (Which is what I normally do).
She's right in her own way and in her own perspective. Some writers prefer the book and pen method. I also prefer it, but for the fact that after writing on a book, I'll still type it all out. "Naah, that stress is not for me, I prefer using my phone."
Conclusion: The time on my watch presently reads: 11:43pm, I started writing by 3:53am in the morning and I'm just concluding all I wrote. I started the concluding paragraph this night after writing the other paragraphs in the morning.
I started in the morning to save me from forgetting.
Don't wait for later, oh! You could wait for later if you're the type that hardly ever forgets a thing.
I'm already feeling drowsy, my bed is beckoning on me already so I guess I need to answer its' call.
Happy New week to you all, may this week be fruitful and awesome... It'll cause us to smile and be glad. Whatever good; we've set out to do in this new week shall yield good fruits. Our stepping into the week is blessed.
Sighs...