Why ants touch themselves.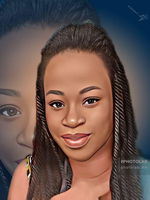 Today was a really hectic and strenuous day for me, I couldn't even do my usuals on read.cash and that was because of how busy my day was. I'm so glad to finally be home; reading, commenting and tipping some articles whilst writing mine too.
Part-time classes resumed today, so I went to school, it was quite boring anyways, reason; because we had just one lecture.
While sitting down and quietly observing, I noticed the movements of some ants.
I've noticed this before but I'm not the kind of inquisitive person that will immediately feed my quest by surfing or asking questions. Today's own was just quite spectacular, I had to finally surf the internet to check out what it meant.
There are alot of things one can actually learn from an ant.
Teamwork/co-operation.

Savings.

Deligence and hard-work, to mention but a few.
Ants, when moving, touches themselves, they move closer to another, touch the other and continue moving. It was just so fascinating, I've actually seen them act this way before, but I wasn't all that interested, not until today. I did a video of it, but I just don't know how to upload a video on read.cash, so let's see if we'd see a picture of it on unsplash.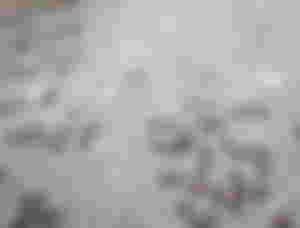 After surfing the internet, I got to understand that ants are from different colonies, they touch and smell eachother to be sure that both ants are from the same colonies, if they sense that the other ant is not from their colony and there's actually an intruder, things might get tense.
Due to the ants olfactory system, they have their ways of terrifying intruders. Their olfactory system can tell off the scent left from an intruder than one of their owns. So when two ants from different colonies meets, the one without any colony members (the intruder) backs off and protect its life.
Colonies of different ants have their own unique smell, members recognize eachother and sniffs out the intruders. Ants produces pheromones, pheromones are scent chemicals used to communicate and make trails.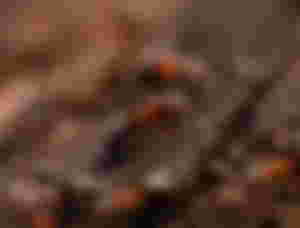 Also, when you see an ant that stays too long; touching its fellow ants, they are actually passing ingested food to the other, an ant might be going in search for food and might meet another ant on its' way, they touch themselves for long to ensure the other well fed, either from the mouth or from the anus.
Anytime you see an ant bumping into every other ant that comes their way, just know that they are either:
Smelling themselves to know which colony the other ant belongs to.
Feeding themselves through the mouth or the anus.
Don't feel it has poor navigational skills, the ant might just be telling the other of the danger lying ahead. But if they stay in contact way longer than normal, then you're seeing/watching an insect deed that ensures everyone is well fed.
Apologies: I must say this, I didn't really participate in engaging today, was stressed and still is, also wasn't in a good frame of mind. I'll definitely be more agile tomorrow.