A walk through the City hall Square
It's the center of the city, the heart from which the urban life of a big city beats. And it doesn't seem as busy or noisy, quite the opposite. We arrived at a wide square, with a lot of life, with a lot of history and with a nice atmosphere today.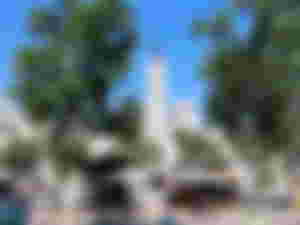 Now it's further away, before it was hard for me to go here, rather out of laziness, it wasn't that far either, but my daily habits didn't force me to go to these busier streets. Well, in a big city, almost every street is usually busy.
But we tend to think of "downtown" as the place where we go to do almost everything, to work, to buy, to do business and to walk. But there are also more and more alternatives so if you don't need to or you don't love going downtown, you don't go, you can choose easily other areas.
That happened to me, I went less and less, they have also made many changes, they continue to do so and each one is more or worse criticized. If something was good and liked, why touch it? Lately there has been a lot of talk about this area, they have made many changes that have not improved the situation. In the square itself, it is only noticeable if you know the place and compare with years ago, but the surrounding streets are crazy, the traffic has worsened and it is more unpleasant to walk around, especially when shopping. In addition to new decoration perhaps too modern and very little aesthetic.
But I had to go, I had bureaucratic situations to resolve and here is all this: the City Council, institutions, organizations, lawyers or notaries... so I took the opportunity to look for or look at the most beautiful things there are, in the little time I have had for doing everything.
I have looked at the sky and it was so blue... that it made the nineteenth-century buildings stand out more, with classic architecture that surround the square crowned with statues and other nice decorations. The City Hall building itself has a beautiful façade with its big clock still working every thirty minutes, as well as the old Post Office building, which is also interesting to look at from its height, as well as others that are now hotels, shops or some other public office.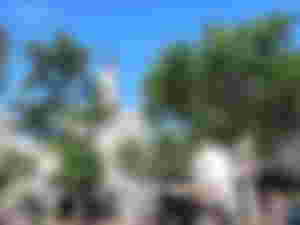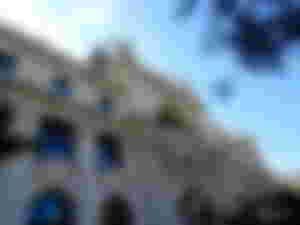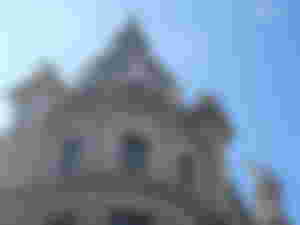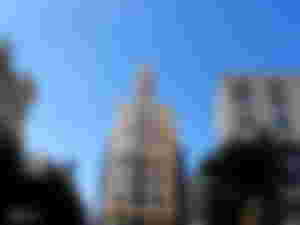 And what else? In its center there are many trees, which are lit up at parties, and on the marble floor there are small flower kiosks, where you can buy a nice bouquet if you wish. These stalls are historic and can be seen even in black and white photos. There is still history, despite the changes in the roads, in the direction of traffic, in removing bus stops, in seeing more and more franchises, hotels and souvenir shops, something of its essence remains if we look around, if we look at those white chiselled walls, the greenery that adorns and that blue sky that always beautifies everything in this city that from now on will be a little further away. Perhaps from now on, when I will come to walk here, I will be just another tourist, like the thousands of tourists who pass through here these days.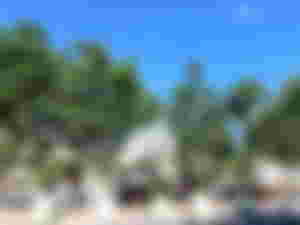 This quick and busy walk has inspired me. The same changing place that remains, seen and lived from a different perspective and with different sensations, that is how the City hall square of Valencia (Plaza del Ayuntamiento) seems to me this Wednesday. July 6, 2022
More articles here!
New starts, many changes, first sensations
A weekend of boxes... Moving soon!
A precious moment of sun and sea

This text is mine and the photos too ©Duvinca 
I'M ALSO HERE: Noise.cash /  Ecency(Hive) / Publish0x / Odysee