New beach, new home
The Mediterranean Sea on the horizon, the same panorama, the same view in front of us. But everything is different, it is not the same place, it is not a very distant place but it is far enough. And here we are, in a pause to rest, refresh ourselves and enjoy the new environment.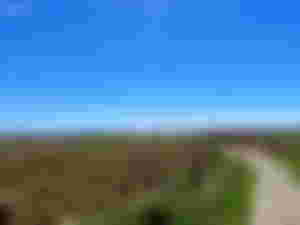 There is much to explore, but after days and days of moving things, organizing others, cleaning many and learning ways to get to the fundamental sites, a moment of relaxation was necessary, we had to stop, it was very hot and everything costs more. We have time.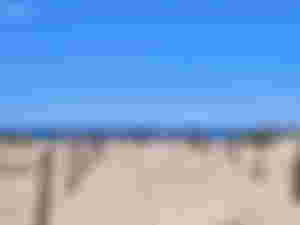 And I wanted so much to step on that soft and warm sand, under that bright blue sky and with almost anxiety to quickly approach the shore and feel its waters still somewhat cool (although less and less) on my sweaty skin. Finally. How clean and clear is the water!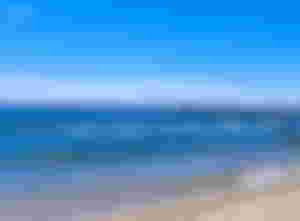 The best welcome gift. An even more beautiful landscape than the usual beach, which will no longer be the usual one, but the old one, that of a past life, of which I will have many memories and many inspiring photos, many of which I have shared here and on other platforms.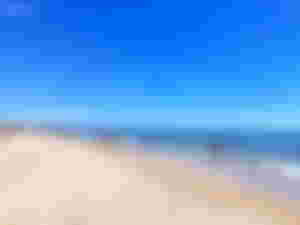 Now there will be more, but with unique nuances and details. I want to learn, visualize, discover and describe each new corner... Starting with this quiet beach, much quieter and somewhat more wild or natural. There is a walk but also much greener around, there are natural dunes that are preserved, and long wooden paths that take us to the most desired destination, the sea.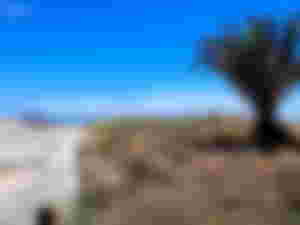 Sea, palm trees, plants and sand. A pleasant walk, a lot to see, more to go, for the moment without more time, only a small part. It is a beginning of much more that remains to be explored, that illusion of finding oneself in a new location.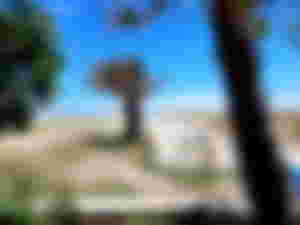 I look beyond, I feel the strong wind and I think of all that remains to be seen and lived in this new beach, and in this new home. A new life. My beach and my house.
I'll tell you more...
I want to thank all the readers and my sponsors, thank you for your patience in these days when I can't have as much time to write as often as before the move. Step by step everything will return to normality, to a new normal life. June 25, 2022
More articles here!
New starts, many changes, first sensations
A weekend of boxes... Moving soon!
A precious moment of sun and sea

This text is mine and the photos too ©Duvinca 
I'M ALSO HERE: Noise.cash /  Ecency(Hive) / Publish0x / Odysee