The magic of every day
There are good days and there are bad days, happy and sad days, sunny and rainy days, exciting and boring... green and orange. What? Or all at once.
Every day can be different, even within our routine, there will always be a small unnoticed detail that will change, sometimes those details are bigger, more obvious, and other times something really unexpected happens or nothing to do with what we had in mind or we had planned .
And with the rush of that routine, we let many moments go by, we don't pay attention except if they are problems that arise or days of important celebrations, but what about the others? Are normal days just normal days?
Some people act day after day in an automated way, but behind each usual day we can find that magic of each day. If we leave repetitive tasks aside, there are other little things that can inspire us every day.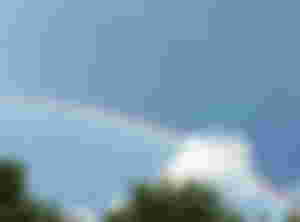 If we stop being automated robots and look around us with different eyes, we may realize that not every day is as equal as we think. Some hours possibly yes, it seems that they are repeated like groundhog day, but the days have more hours, what about the rest?
Maybe we can have a little unusual time in a normal day, go to a different place, by a different route, strike up an interesting conversation with someone who is at the stop, or comes to fix something at your house. Or also meet up for a drink after work with someone you haven't seen for a long time, or with a colleague with whom you didn't have too much contact, or go see a family member and have them tell you something that makes you laugh. You see it? The day has already changed... it's not like yesterday. How will it be tomorrow?
There are many things that we take for granted or that we don't even imagine could happen, but we only pay attention to the usual, and we don't perceive many others that could make a difference. Which ones do you think could be for you?
There are days that start green but suddenly turn orange, like this pepper that has grown on my plant. I always saw it green without more, but I noticed that from one day to the next it has begun to change... it seems as if by magic. And something of magic will have that simply with that casual look has inspired me to think and to tell you all this.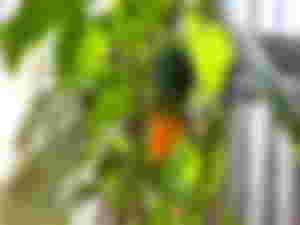 The text and the second photo are mine ©Duvinca The first photo is from Unsplash.com
I'M ALSO HERE: Noise.cash /  Ecency(Hive) / Publish0x / Odysee