You changed my world upside down
She was my everything. She was the one who made me happy without doing anything. Just hearing her beautiful voice from my recording made me happy. It was the first time when I heard her voice from my sister because they are high school friends. She often visited our home because of a project. Their house is not too far from us so her parents permitted her to come with us.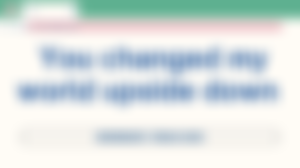 I was a happy kid. My parents supported me from whatever I wanted in life because I was the only boy in the family. I have two sisters, my eldest sister was two years older than me and my youngest sister was 4 years younger than me. We were happy siblings. We rarely fought as I remember because my parents didn't want to see us have conflicts and if we did, I expected a punishment. 
I thought my joy could be filled by my family alone. But, it seems it wasn't like that. I have now this longing in my heart to love and to pursue the girl I like. I heard from my sisters that my eldest sister was getting a boyfriend in school. I was happy for her because who wouldn't be? She was a jolly, friendly and loving sister and I know she would be like that to her boyfriend. 
One time, when my sister came down to our sala. Our doorbell rang and it was the voice of her friend, Allison. Allison was her classmate since grade school and they were best friends. She was a nice friend and very humble at best. Since I was 13, I developed a likeness to her. It feels weird because I was so much more excited than my sister when her friend came. 
I met Allison's brother who is almost the same age as me. He was a good kid with a good heart. He was a close friend of mine who taught me how to dance. Yes, he was a dancer in our school and everyone envied his dancing skills. Among those who envied him was Tyler. Tyler was the principal's son so he always wanted to get the attention of everyone, and Allison's brother was the one who is the apple of the eye.
It was my birthday when I invited all of my classmates and some of my friends. I invited my teachers too and I was shocked when I heard our principal's voice because it means Tyler was with him too. I was a bit sad because I didn't want Tyler to be here at home. He was a troublemaker and I never did like that. 
Allison asked me about what gift I want to receive and I thought about it for seconds. Then, I spoke and told her "I like you, don't give me a gift and date me instead." She was shocked by what I said because she didn't speak for some seconds and she told me it was fine. I hid my smiles from my jacket and it was a good opportunity too. 
I thought my birthday would end happily, but that was not what happened. Allison's brother and Tyler fought outside. It was a shock to all of us. I didn't know it at first because I was in my room, but my sister knocked at my door and told me that they fought. And, accidentally, Tyler pushed Allison's brother in the fence with spiky metal which is our yard. 
His head nape was penetrated by the spiky metal and he lost so much blood. The severeness of veins caused him to die on the spot. Everyone was shocked and Tyler was immediately suppressed by the people. It was truly an unfortunate event. I never heard anything from Allison and to my eldest sister any news that night. 
I was sitting on our couch when I heard Allison's parents' voices. It was aunt Ceny and uncle Joe, then Allison's voice followed. My parents were with me and I felt the pressure I never had before. As if my presence was being compressed by great beings. After a long silence, aunt Ceny spoke. "Kid, I know everything happened so fast and you blame yourself for inviting Principal Cruz. But, it was not your fault at all."
My hot tears flowed down continuously and I cried like they were not there. Aunt Ceny continued to speak, "It was hard for us to accept what happened and we forgive Tyler because he didn't want this to happen too. It was a fight and an accident. I know you are longing to see the world, the colors of the world. And after a long talk, we decided to donate my son's eyes to you."
My heart beats fast and I hardly breathe when I hear it from aunt Ceny. An eyes with sight that I was longing for. The dark world I saw every day would be lightened up. I said thank you and nothing more. I was speechless. The operation happened that night because it was bad to wait any longer. Allison's brother's eyes were transferred to me successfully. I haven't seen anything yet, but I saw some light now.
Years later, Allison and I became a couple. It was not difficult for our families to agree and permit us. I am now happy with Allison. Before, I only heard her voice, but now I saw her clearly. Her heart-shaped face, rounded eyes and small lips. I was thankful for her brother every day because it gave me the sight I never had since I was born.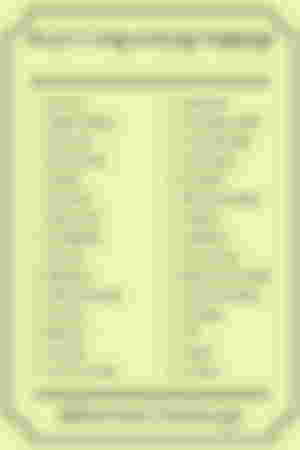 A writing challenge from the handsome writer of read cash @Eunoia . It was just a fiction story. 2/30
---
Thank you sponsors. I cannot believe my sponsors block is like this. It's just good seeing all you there.
My previous articles you might love to read: