Why can't I resist liking you?
It was a nice day forming a partly cloudy day when I saw you in the park alone. You are sitting at the bend, bending your knees and crying heavily. I don't know why, but I felt like I needed to go there for you to help and ask how you are. I walked in your bench's direction with a heavy pulsing heart. I didn't know what to say because you might ignore me. Out of the blue, when I spoke and reached you. You turned your head in the direction of mine and I saw your beautiful face.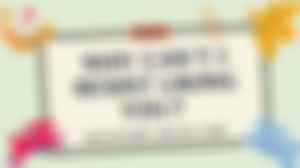 This is just a typical story you can read today. A story full of lies and deceit. Full of love and lust. An spectacular, shining, and crucial moment for me. Oh, I see you are not in a good shape right now. You are just thinking and reminiscing about your part which allows you to be depraved again and again. I don't like this. I don't like this attitude of yours on how emotional you become. Are you not tired of burying and seeking your old, unhealthy and useless memories? Perhaps, you should move on and focus on your current life.
I don't want to see you angry for I cannot stop myself weeping for the brokenness you are feeling. How could I even smile or laugh when the love of my life is in the dark corner of our room, crying with a heavy heart. I am not a person who will just stand and comfort you. Telling you that it's gonna be okay. No, I am not like that. I am a person who will tell you straightforwardly what's wrong with you and suggest what you should do be sit.
For someone like me who used to be straightforward and frank to my friends. I think when it comes to honest and genuine people they always choose me. Also, I don't particularly like it when you are asking for my advice, but you will not accept it because you are scared to do it. You are too overwhelmed in your situation and due to that, you cannot see the whole picture of the situation. And that's a bad thing! You should not sugar-coat yourself with Flowery words of others, but rather analyze reality and its consequences.
For my whole life, all I wanted is to give and offer you a better me. I worked hard for it. I thought becoming better will help me win your heart. I thought becoming the man of the society makes me better for your eyes. No, that's a mistake. A fantasy that pollutes my heart and mind. It dulls my sense of reasoning and outreaching the outlook. How poor I have become liking you. I can't even recognize myself for the things I change. Was it because of you or because of my own insecurity? That's a whole lie. A lie which cannot be hidden even if I used thousands, or even millions of flowery words and excuses.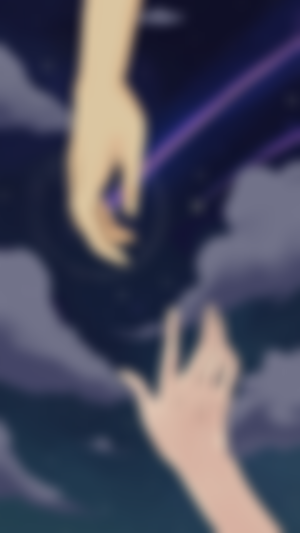 Right now, all I want to feel is my honest feelings and emotions for you, for myself and for others. I cannot look up to you anymore. The things I thought would happen is starting to shatter piece by piece. You are real, so real that I made illusions out of you. The reason I cannot make excuses is because I like you. I like the way you are, who you are and what you are. Let me just into your life just for a single moment and taste my likeness for you. Then come up with a final decision after.
I don't know why I am emotional right now. It is all stirring like in a cup of hot coffee. Blending and smelling what it will become. Yes, that's me as of now. I just want you to know that I am here for you waiting to be liked. Yet, I don't know how long I could last waiting for you. Someone who is just my fantasy and all. Can't you see me now? A person who is very dedicated to you. So honest and delicate. I am gentle at best. Offering you pure likeness without a drop of lies and deceit. Hovering like a wind in your very beautiful eyes. Can be felt and touched, but do not see. How poor I am!
These are the final words I would like to say for you. It is up to you whether you ignore it or not. For me, you are the very goddess I can love and adore for a lifetime. A beauty that transcends my life's standard. You have beautiful eyes and you speak enchantingly. The very voice I would like to hear every single day. I guess, it's all my fantasy, but it's real. My feelings for you are real. My emotions are real. And lastly, this blog is real. Only created because of you. It is because I can't resist liking you.
---
Thank you all sponsors for staying. I know how difficult it is to renew since we're really earning not much these days. Continue to support each other.
My previous articles you might like to read: