My rabbits are now growing fast and I'm excited
So it has been a week since my doe gave birth to 7 new kits and they were all healthy. The babies are fully taken care of by the mother which I was truly happy of. It is because the last time that I experienced the birth of my rabbit, she didn't nurse the babies and I have to force feed so that the babies will survive. Thus, during that time I remembered that she didn't shed any fur at all. I'm wondering why given the fact that she was fluffy enough to do so.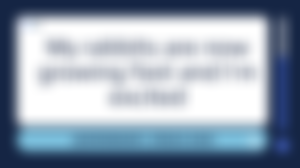 Perhaps her maternal instinct isn't coming yet and she is not ready to nurse her baby. This is a sad part for me because it makes me hassle and afraid that those babies will not survive. I've heard the babies cry whenever the mother jumps over them and I do not know why she is doing that either. Perhaps, she is quite irritated or something that looks at her baby as not good at all. I decided to have a barracks so that she couldn't step in her babies and it is effective.
So, after three weeks, they can now survive on their own without the milk of their mother and I give them a few kinds of grass as well. They are so cute when they are so young, you want to pinch them and hold them in your hands. However, I have to give them to my cousins because, at that time, I have no time to take care of all of them. My time is barely enough and I cannot get out of my room for long. Now that my other doe gave birth, I'm glad that she has a maternal instinct compared to the other ones.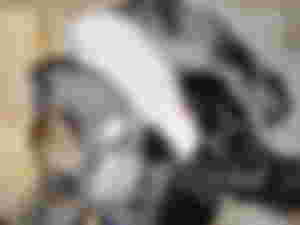 My seven kits are now 6 days old and will be turning one week old tomorrow. It was really fast and from day 1, I've jotted down some of the things I observed from them. Especially, what day they will have fur. But right now, they have mini fur which is super cute to them. I cannot wait for the day that they are able to walk by themselves. Thus, I've seen online that they are cuter when they are young. I'm excited again though I've already cared for five before. I'm not used to it though.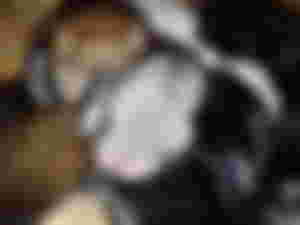 I'm just wondering why there is only one whose fur is white that is different to others. The parents are black and greyish so how the heck happened? Well, perhaps, it is because of genes or something. I don't know since I'm not knowledgeable about animals and stuff. Today that they are six days old, they gained a little bit of weight compared to day one. If you are asking me what color I like the most is the color ash grey. It is the color I want for my hair but strictly no hair color in the university.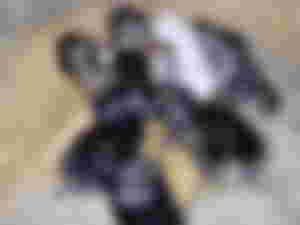 If you notice, there is no hay as of the moment because the doe eats it. Lol. I don't know why and the only thing that is left is the fur itself. The kits are sleeping so well and not giving a damn in their environment. I like whenever I see them kicking and stretching their feets. Their ears are so cute, too. It's very small and soft. I'm just excited for them to get big and I can sell them. Lol. Well, let's see whether I will sell them or still continue taking care of them since I'm very busy in school.
---
My previous articles you might love to read: