I got drunk after class at the University
Have you ever gotten drunk before? Yes, I bet you do because who wouldn't get drunk in this era, right? Drinking alcoholic beverages such as wine, gin, beer and many more are the ones we'd like the most. There are numerous reasons why we drink, perhaps, for someone like me, I drink occasionally in my family or relatives house. I was more comfortable drinking within my family members rather than my friends or strangers. I don't know why. But I feel like when someone gets angry or out of control, I might be in danger like what I watch on the television. That is a fear that I always think of whenever I am invited by my friends to drink with them.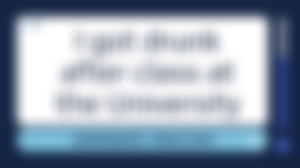 I wrote this article because I want to share to you what was the reason that I changed my mind. The reason that I finally decided to drink outside of my family or relative's border. Well, we had a good conversation in our classroom when suddenly the topic switched into drinking and vape. They kept asking within the circle of friends if what's the best combination with Gin. Thus, when it's my turn, I have no idea what to tell since all I drink before is all wine, SanMig light, and Tanduay. Never did I drink other drinks because they are too much for me since my alcohol tolerance is not that great.
When they decided and settled on what they were going to do after class, which was to drink at the nearest drinking hub. I already left them since I know I'll be invited and so I was. I spoke to them and declined multiple times but I was convinced by my best friend. I didn't forget what he told me that you will not perform less or more when you drink alcohol. It just warms and calms you in this time of overwhelming pressure on us. We were pressured too much because of the layered activities and they were overlapping already.
The moment we got out from the university, we headed straight to the drinking hub where my classmate already told the owner. Gosh, it was around 3:30 pm when we started drinking and they ordered Gin. I thought we would be drinking at The Bar, but they bought Gin which has quite a lot of alcohol. I didn't complain since they told me that they got me on this. Lol. They started to mix Gin and sprite. I have no idea what it tastes like though. So, when they finished, I was just looking at them, observing.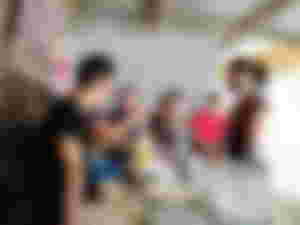 When it was my time to drink, I splashed the liquid because I was shocked at its taste. I already expected that it would be strong, but then it was shocking when it was already in your mouth. The shot circled us one by one and repeated after repeat. Until I didn't noticed that we already drink 3 bottles of Gin and 1 bottle of squared one. Gosh. To tell you the truth, I got quite a headache, but I'm not drunk at all. I loved the moment we had and I believed it was really a fantastic moment.
One of the best topic we had was about sex life. Lol. I mean was we were already at the age where sex should be talked about and I was happy that everyone was opened. We shared our answers to each question and surprisingly, I was the one who had the least experience. Well, should I say, I had no experience at all. I'm a good guy. Lol. It was a conversation that we never had before so it was such a precious memory. None of us got drunk even though we drank a lot. We badly needed a time like this and it didn't happen often.
---
Thanks for sponsorship.
My previous articles you might love to read: