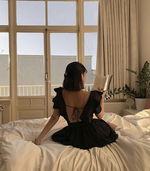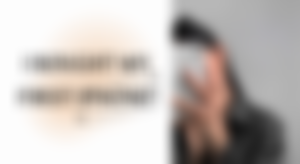 The iPhone is a line of smartphones designed and marketed by Apple Inc. These devices use Apple's iOS mobile operating system.
Source: iPhone - Wikipedia
Based on my observation, iPhone is one of the types of gadgets that consumers have consistently hype. I see other people who are very loyal to using iPhones or other Apple products, thus they constantly upgrade to the latest versions. Meanwhile, I see several people as well who aspire of owning an iPhone, and I am one of those.
I couldn't remember the exact time when I started to dream of owning an iPhone. But I think, it was around when I was in senior high school, approximately 3 years ago. But back then, I didn't have the strong urge to purchase one because I still have my newly purchased Android phone. My dream to have an iPhone has just become stronger around last year, 2021, for some reasons.
To be specific, iPhone XR is the one I purchased.
1. Storage
The Android phone that I have, the very first phone I bought with my own money, was sort of getting old already. It only has a small storage of 32 gb. It couldn't keep up with today's media usage wherein the files, and apps are having larger MBs. Because of having only 32 gb, I most of the time have limitations when using my Android phone. I couldn't take much photos and videos, install apps, and so on because it says that my storage is already full and I need to delete other files first. I love documenting memories through my phone that's why I get annoyed whenever I can't use it.
2. Camera
One of the most powerful features of an iPhone and why it is loved by many is because of their camera's quality. And I couldn't agree more.
Buying in online stores instead of physical stores has been my main option because I noticed that the prices there are much more affordable. I browsed different online stores through Facebook, Instagram, and Shopee.
I ended up purchasing at Jam Gadgets (https://www.facebook.com/JamGadgetsAffordable). And I can vouch for it and would definitely recommend it to anyone who is interested in purchasing their own as well.
Why did I choose to purchase from Jam Gadgets?
Lower shipping fee - When I tried inquiring to other stores about the shipping rate in our area, they always say that it costs "P500". Whereas, when I inquired in Jam Gadgets, they didn't say a specific shipping rate immediately because they said that it depends on the courier which is LBC. And to my surprise, the shipping rate that I paid is "P295". It is so much better than paying P500.

Immediate response - As an online buyer, di maiiwasan maging praning. I am worried about getting scammed. That's why as much as possible, I want the seller to be accommodating whenever I have inquiries. Fortunately, Jam Gadgets almost always answers my inquiries frequently. Unlike when I ask in other stores na minsan feeling ko bots na lang yung nagrereply sakin.

Low down payment, COD/COP is available - Compare to other online stores that I inquired in, the down payment for Jam Gadgets is P2,000 as far as I remembered. Whereas in other stores, the down payment is a minimum of P3,500 and above. As a praning buyer, I want to have a low down payment as much as possible and would rather pay the remaining amount once I receive the package. And so I am really glad that they have cash on delivery and cash on pick-up. In my case, I paid thru cash on pick-up. Pag around or nearby NCR lang ata ang COD sakanila.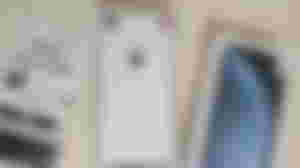 iPhone XR white 128 gb
Price: P16,499
Shipping fee: P295
Included in Package: Box, Manual, Charger, Headset, Sim Ejector, Free Case, Free Tempered Glass
In my experience, there's no issue so far. I received it like it's a new phone, it's in good condition, no scratch or anything. The battery health percentage is also 100%.
Purchasing a phone for the second time with my own money as a student with side hustles really makes me feel proud of myself. Finally having my dream phone (iPhone XR white) is an achievement for me already. I just want to spread this positive energy of feeling grateful here on read.cash. Not to boast or anything.
Have a great day ahead, everyone! And I hope you all are safe and dry from the typhoon Paeng. ✨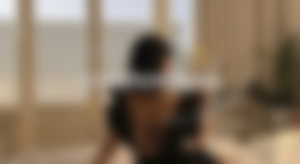 Don't forget to upvote if you like this article. And subscribe for more content!
I write things that spike my interest such as finance, investing, kdrama, kpop, architecture, my learnings, and misadventures.
Maraming salamat sa pagbabasa at hanggang sa susunod na artikulo. Paalam!
---
Previous Monthly Overview Articles:
For daily updates, let's be friends on my noise.cash: CrazyRichFilipina
Date Published: October 30, 2022
Sponsors of CrazyRichFilipina