How are you, my dear friends of Read.cash? I hope your weekend is going great.
I'm celebrating my 6 month anniversary in Noise. And I'm impressed how the time has passed so fast. I came to Noise after signing up in Read.cash. However, I didn't start writing on here until some time later.
I had read about these platforms a few times on PublishOx but hadn't paid attention to them until I saw that I wouldn't have to write anything very long on Noise. My writing was pretty rusty after years of not blogging. And I think that today to celebrate that my Blogging Mojo is back and better than ever, I'll tell a little bit of my blogging history.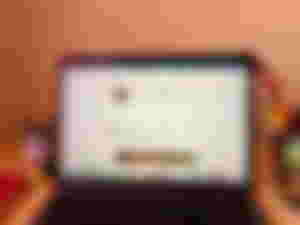 I started blogging in 2004. And I created my first blog in Blogger. At that time, I had lost my job in a big IT services company.
The company was liquidated after the massive firing in Venezuela of the oil industry employees. Approximately 18,000 people were fired by the president at that time, Hugo Chavez. A historical fact that marked the current course of things in my country. And which I won't talk more about now because it isn't relevant for this article. I was unemployed and pregnant. So I couldn't look for a new job.
I started my blog, and I wrote it in Spanish. At that time, the community of Spanish speaking bloggers wasn't large. I didn't have a particular topic to write about. But I was very fond of reading travel and food blogs. My husband also had his blog, and he still has it, Blogacine. As a filmmaker, he wrote about movies. Then I eventually started writing another blog about things to do in Caracas on a platform named Bitacoras.com.
Sometime later, I met one of the creators of Xataka. A very successful technology blog in Spanish that is still online today. The creators of Xataka founded a theme blogging company Weblogs SL. They started looking for bloggers in the Spanish-speaking community. And that's how in 2005, I joined them and started writing for their food blog Directo al Paladar, which is still online.
I wrote there for about three years until my personal obligations made me quit. I was back to a full time job. My son was no longer a baby but a toddler who required much more of my attention. So I had to abandon Directo al paladar. And I hadn't written again except for the occasional time I had helped my husband keep his blog updated until I started microblogging at Noise.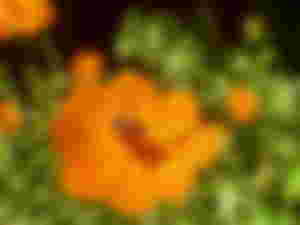 When I started on Noise, I wasn't sure what I wanted to share. My beginnings were in those days when the platform was flooded with spam. And I was a little confused about the purpose of the platform. People were posting thousands of pictures taken from the internet. My only motivation at that time was to earn some BCH. Until I started to relate with other users, and Noise became a great escape route in these times of confinement.
But what really gave me back my mojo for blogging was Read.cash. My beginnings here weren't easy. At first, I didn't even know what I wanted to write about until I got serious about it. But then the robot ignored me for a long time. However, I didn't give up. And I think it was thanks to the support of some members of the community. I won't name them. But I know that if you read this, you know who you are. I will always be grateful. If it wasn't for their support to my articles, I probably would have given up. And you can always count on me whenever you need me.
Writing is now an important part of my routine. It makes me flow and helps me organize my thoughts. It helps me let off steam when I feel overwhelmed. And it has also been a great distraction that I enjoy a lot. Writing, reading, and interacting with everyone here at Read has been a great experience. And thanks to it, my blogging mojo is back.
If you made it this far, thank you for reading the story of my blogging life. If you are the first to read this, below you will find a little gift to celebrate my 6 month anniversary in Noise.
And you. How has been your blogging experience? If you want to share it in the comments, I would love to know how you got to write.
To my wonderful sponsors, thank you very much!
I encourage you to visit their amazing articles if you haven't done so.
To all my dear readers, thank you so much! You are my driver for keep blogging, and I'm so grateful to all of you.
Congrats, lucky one! Here is the link for the Sats!
https://branch.wallet.bitcoin.com/vCPpuOJ2sjb
All images and writings are my own unless anything different is stated.
© CoquiCoin  
Let's go for a #BetterSeptember
Until next time! ;)
September 11, 2021