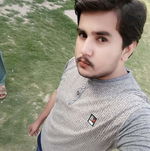 It was the start of January 2020 when we heard about Covid-19. Later on, the news coming from China was getting more dangerous. In the start people here were making fun of China. Memes were on its peak. Memers were making fun of China, bats and their eating habits. But when the Virus broke out all memers were making fun of people having fear of getting infected. They made fun of deaths.
Although I like memes but they should be in limits. Making fun of disease and deaths is not so funny. Anyways, news were getting worse day by day. And here comes the first ever Corona case in our country. Because airlines were still operating so cases started increasing.
Government acted timely and declared lockdown across the country. They shut down each and every thing. Schools, cinemas, marriage halls and shopping malls. Even they limit the markets. Shopkeepers were allowed to open the shop between 9am to 7pm.
As far as schools are concern, we started online classes. Although I feel difficulties at the beginning but then I became use to it. We were not allowed to leave our houses before after 7pm till 9am in the morning. Police and Rangers were on patrolling to deal with the crowd. Most of the people got punished by police due to having no reason to leave the house.
We were so worried and sometimes I felt that about death. I always thought about "its the time". I used social media to find whether they are working on vaccines or not. In short that was the period of tension and fear.
It felt like vacations. Though I was worried about the health of me and my family but deep inside I was happy to have vacations 🤣
I enjoyed watching movies and tv series. I watched "Game of thrones", "The Witcher", "The Prison Break", "Peaky Blinders" and multiple movies. It was everyday movie scene. I worked on my skills of drawing and illustration.
We friends created Whatsapp group and added all our old school day friends. We reunited after many years. Shared each others experiences and knowledge. I was glad to know that some of my old classmates were became millionaires. Some of them now working at a high position. Some became engineers. Though I felt inferiority because I am still a school teacher but I am glad that they are well settled now. We planned to meet after pandemic ends.
Lockdown remained more than 5 months but I became bored after a couple of months. Our school started delaying our salaries which caused me seeing financial problems because I didn't have any 2nd job. I started searching online jobs but I didn't get any desired job.
Moreover studios stopped releasing their movies because they wanted to release in cinemas which were closed across the globe. So there was no new movies to watch and old ones had poor CGI which don't attract me anymore.
I started missing my school, kids and cafe food. I tried to reach my kids but most of them weren't on social media. "Eat.. Sleep... Repeat" was my routine.
Now government changed the lockdown to smart lockdown. Now they opened Schools and markets but in limited timing.
---
That's it for today beautiful people 😊 How you spent your lockdown..? Let me know in the comments block.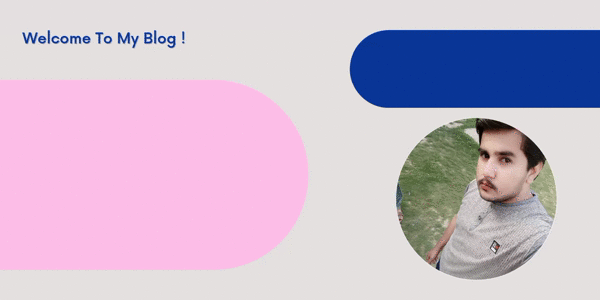 Thanks for reading 🙂