Fish curry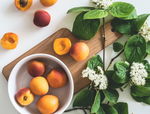 Good day to all and good mood my dear readers read.cash.
I would like to say that I write about cooking and cuisine, as well as everything related to it.
I continue to publish recipes, menus, and other stuff, that solve one problem: "how to make sure that at home there is always a healthy, delicious homemade food, and you spend a minimum of time, effort and money.
My good friend @Lucifer01 asked me to make this dish. So I'll do it😊 And I also want to thank @Lucifer01 for extending my sponsorship. Thank you for supporting me and what I write about!!!!🤝
And I also thank my sponsoring friends!
My sponsoring friends, thank you!
No matter how strong we are, support increases our strength! It's like a breath of fresh air when difficulties pile up and don't let us breathe! Thank you for your support. I will always remember and thank you.
This recipe isn't festive at all, but it's delicious! It's spicy and very rich.
I have a lot of friends here from Asian countries, and as far as I know that cuisine is famous for its spices and spiciness. This will be my own version of making this dish. Spinach can be removed from the recipe (it's added for beauty and it's vitamins. Spinach has no special taste, probably even tasteless, but of all the greens we eat, it is the most useful.
Curry is for those who like spicy. I certainly do not make it so that the smoke goes out of my ears, but still. I don't give my kid any spices, of course, but I just put some aside for when I'm about to add spices. As a result my son, who is so happy, without any persuasions eats the same spices as mom and dad have on their plate. So far it's working 👌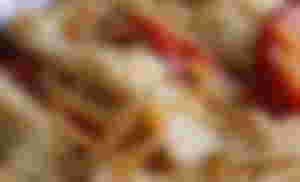 Dory, or other white fish.
Ginger.
Hot pepper.
Garlic.
A few stalks of green celery.
Kohlrabi.
Sweet peppers.
Sugar.
Sesame oil.
Light balsamic vinegar.
Soy sauce.
Salt.
Spinach.
Pepper.
Flour.
Fish broth, or water.
Peel ginger, cut into strips, peppers in circles.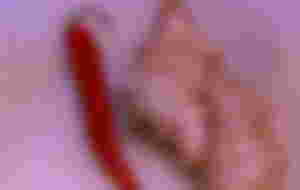 Finely chop the garlic.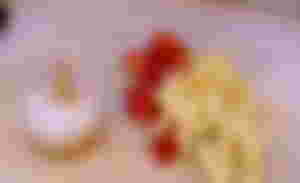 Celery like this.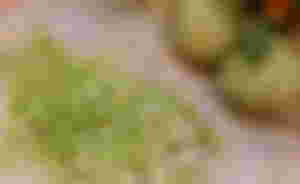 Quickly fry the ginger, pepper, and garlic in a couple of tablespoons of sesame oil and in a well-heated skillet. Just about a minute.
Add the celery. Also stir-fry quickly.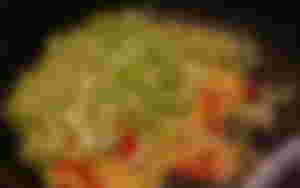 Add the kohlrabi chopped into julienne strips. Fry everything quickly.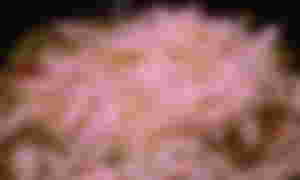 Add spices to taste.
And add the peppers. Fry quickly again. Just a minute or two.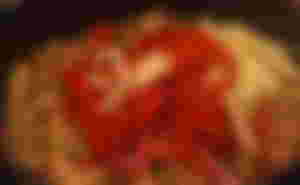 And then spinach.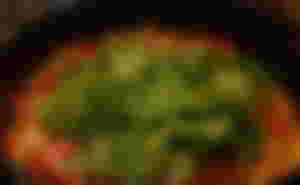 Add water, stir, taste if there is enough spices. Immediately turn off.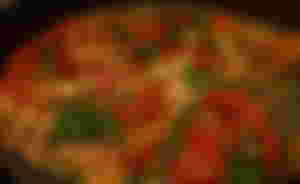 Rinse and dry the fish. Cut into slices like this.
Roll in flour. And also quickly fry in well heated oil.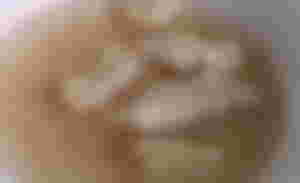 Dip the cooked fish into the sauce. Stir gently and serve at once.
Yummy. Spicy! Pleasant!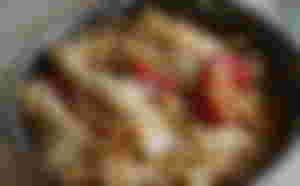 Well of course this is just a pathetic attempt to make something resembling of curry, because I can't eat real curry.
A variety of curries, thick stews, are very popular in Thailand. There are ready-made curry pastes for making them: red, yellow and green, varying in shades of spice flavor and spiciness.
Curries are made with fish and seafood, with meat or poultry and vegetarian, with vegetables. Curries are necessarily served with unleavened jasmine rice to neutralize the spiciness of the dish.
I thank God for his help in writing this article, and you, dear readers, praise him if your reading has been helpful to you.
I want to know your opinion.
If you are interested in my content,then I invite you to read my other articles:
https://read.cash/@Belozoriana/onion-and-garlic-jam-f71c50ef
https://read.cash/@Belozoriana/forest-glade-themed-cake-b6adf80b
https://read.cash/@Belozoriana/we-eat-to-live-not-live-to-eat-5fc88f83
https://read.cash/@Belozoriana/choice-or-a-reaction
https://read.cash/@Belozoriana/gravlax-or-they-are-not-rolls-fb460b64