Three Cellphones That Bid Goodbye In The Year 2021
Blog #191
March 19, 2022
Cellphones are very important in everyone's lives today. It's so useful, especially in communicating with our loved ones, and right now, we used it to earn extra income online too.
Last January 2021, was the time when I started my journey in noise cash. As soon as I see the notifications of BCH that I received every day from the tips that I received in my post, I began to get addicted to posting. Now and then, I always checked my noise.cash account to see if I received free tips.
Here are the three phones that I used last year in earning money online but sadly it finally bid goodbye to me.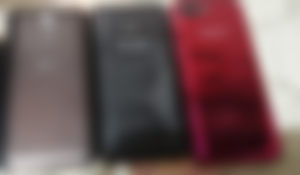 Oppo
This Oppo was only 1000 pesos or $20. My partner bought it from his friend and at that time, I agreed with him to buy it so I can have my own phone.

Oppo was the phone that I used when I started earning in noise.cash. At first, the phone runs smoothly not until I downloaded the coins.ph app. It began to hang and it pissed me off every time I had to share Free Tips in my noise.cash account. Sometimes it takes more minutes before I could successfully share and post.

So I decided to uninstall the coins.ph account and install it on my partner's phones. After uninstalling the coins.ph app, it was again back to normal. But it only lasted for three months because I could hardly tap the screen of it. And because of what had happened, I decided to used my partner's phone temporarily because I was planning to use my noise.cash earnings to buy a new phone.
LG
This was my partner's phone since 2018. It was really my savior when my Oppo didn't function well anymore. I was able to use this phone for almost two weeks. In those two weeks, I was trying my best to accumulate more bch so I can buy a new phone.

After two weeks I was able to buy a new phone which was the cherry Mobile phone.
Cherry Mobile
Cherry Mobile is the first phone that I bought with my earnings in noise.cash.

This phone is what I used in posting in noise.cash. It's also what I used when I first started my journey here in read.cash and lastly, it's the phone that I used when I started my SmartBCH journey.

This phone was a great help to me to accumulate more BCH in my wallet that saved us when we ran out of budget here at home. When it was not functioning anymore, I cried because this phone had so many good memories but sad to say it only lasted for only 5 months.
Reasons why these phones didn't function anymore:
Oppo - Aside from the problem of its screen after how many months of use, this phone just crashed down because it has low phone storage. When I tried opening it, it would only show the Logo of the phone. But after several attempts of turning it on and off, the screen finally went black.

LG - This phone was once brought to the cellphone repair shop because the screen suddenly went black. We knew that the problem was not the phone storage because it has large phone storage so we brought it to the cellphone repair shop. After repairing it, we still used it for about a week but Adam accidentally fell it, and that caused it not to function anymore. We brought it again to the cellphone repair shop hoping that it would still have the chance to function again but the repairman said that there's no chance anymore.

Cherry Mobile - The reason why it stopped functioning was that the phone storage was full. I forgot to clean it because I was so busy with my MetaMask tokens at that time. I only realized it when it didn't open anymore. Good thing, I was able to save all the important details that I needed especially the seed phrases of my wallets.
That's all for today's blog. Thank you for reading this!
Thank you so much to my dear sponsors who stays with me up to this moment. Thanks for your support and trust. I prayed and hope that God will bless you more.
To those who take time to read my articles, leave an upvote, comments, and likes on my published articles, a million thanks to all of you. This is me, 🧕BCH_LOVER 🧕once again. Thank you for your time today.
God bless and Keep safe you all!
Before leaving, please hit the 👍button. Thank you so much!