Blog #68
November 15, 2021
Flashback
As I was busy browsing my phone, I suddenly hear a voice calling my name.

Shane!!! Shane, please come out, it's me, Belle. I have something to tell you.

Upon hearing the name of my best friend, I get up immediately and went outside. There I saw Belle smiling ear to ear with her hands at the back.

Oh, what is it? I asked her.

It took a minute before she made a move. She lifted her hands and I saw she was holding a piece of cupcake and then she greeted me.

"Happy Birthday, my best friend"! she said it loud and clear.

"I thought you forget this day"

"Why would I? It's your special day and forgetting about it is the least that I will do.

I was so touched by her effort. Every year she never failed to make my special day memorable and that's what I did to her too.
Belle and I are childhood best friends. They would say that we are inseparable coz wherever she goes, I would be there with her. We had the same school from our elementary days up to this college year.
We shared and planned our future together. We always encourage each other so we would fulfill those dreams.
" After studying college, I want to build my own flower shop," Belle said excitedly.

"That's a nice business. If you want to build your flower shop, I also like to build my shop which sells some souvenirs and different greeting cards. What do you think? My business and yours are a perfect match, right?" I said to her.

We did a high five and smiled while looking at the sky.
There was a time when I was sick. It's almost a day that I haven't seen Belle and I know she's busy doing the school projects.
I was about to sleep when I heard a conversation outside my room.

"Tita, I haven't seen Shane since morning, where is she? Belle asked my mother.

" Oh dear, she was sick since last night. She had a fever." my mother replied.

"Oh, why she hadn't told me? Anyway, tita, can I stay here tonight?"

"You asked permission from your mother. If she will allow you then you can stay here tonight"

"Okay tita, I will."
After asking permission from her mother she immediately went back to our house and stayed with me the whole night. I was so blessed that I am blessed by God with a best friend like Belle.
Before reading the next part, please listen to this song.
I cried silently while watching my best friend lifeless. I still can't believe that she leave me already. I thought she will make it but after three months of fighting, she gave up.
She was having a brain tumor. We thought that what she was feeling was just simply a headache but one time, she suddenly collapse. Her parents immediately brought her to the hospital and they did a test on her. When the result came out, that's the time that we knew that she had that sickness. I was so down hearing that news and the doctor suggested that she will be operated but Belle refuse it.
She didn't want to do it because she was thinking about the money that will be used for it. They are not rich and she told her parents to save the money for her siblings who are still studying in high school and elementary.
That's how selfless Belle was. As much as we wanted to help them but we are also facing some financial problems at that moment.
She told us that if It is God's will that her life will end that way, then so be it. She will accept it gladly.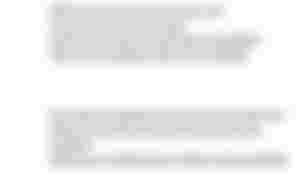 Belle, saying your goodbye in this way is so painful. I never thought you would leave me this early.
Losing you feels like I am losing half of my life. You are not just my best friend but you are also my sunshine when I felt down and sad, my sister who I can lean on, my best buddy during my crazy times.
Cherish each second, minute, hour, day of our life coz anytime it will be taken from us.
Note: This is just part of my imagination. I am not an expert in writing such stories so understand if I haven't narrated this nicely.
---
These are my super fabulous sponsors, try checking their articles and surely you will learn from them.
To my upvoters, commenters, likers, and readers. Thank you so much for your time. I highly appreciate it.
Happy Monday!
God bless and keep safe to all!
---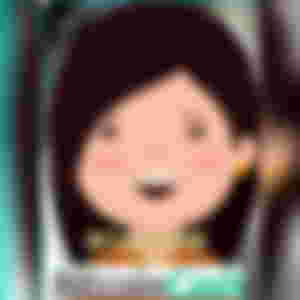 Enjoyed this article?
Earn Bitcoin Cash by sharing it!
Explain
...and you will also help the author collect more tips.