Favorite Pastimes
Date: January 7, 2022
Writer: AlphaCron
Life has been tougher and meaner every day, but I'm hundred percent confident that everything is in control. We are used to encountering problems, so it is much easier for us to handle it. Indeed, what doesn't kill us makes us even stronger. Certainly, life is an unexciting if we don't have problems.
---
I just want to flex my amazing and generous sponsors. You guys are the best! Thanks for all the support you have given me. Hoping that you will stay with me for long and continue to be a part of my journey here. Let's grow together here.<3
---
Haven't read my previous blog entitled, "Hangout with the sibs?" Then here's the link so that you can access it easily.
https://read.cash/@AlphaCron/hangout-with-the-sibs-8eff67cb
---
For this blog entry, I will share my top 4 favorite pastimes. Without further delay, let's head directly to the main topic!
What is pastime?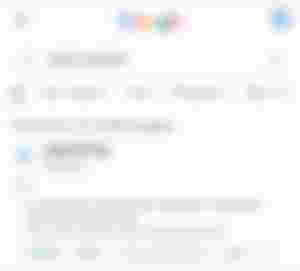 ---
1. Writing
For almost 3 months of being active on Read.Cash, I would have to say that writing has become my pastime. In fact, it has become part of my daily tasks. Before, I used to hate writing for the reason that I was not used to writing lengthy write-ups. Truth be told, I only write something if it is for academic sake. However, now that I indulge myself into writing, I realized that writing can be a great avenue to express what you feel. Besides, writing enables your mind to think. Actually, I prefer to write something with the use technology instead of the conventional stuffs for writing.
2. Reading
2020 is the year when I started to get interested in reading. Way back, I never liked reading as it makes my eyes sore and thus, it makes me sleepy. Be that as it may, gladly I was able to overcome it. In fact, in that specific year, I was able to read almost 20 books. It was indeed a success. Never had I imagined myself that I find the willingness to push myself to read. Due to this effort, there's no denying that I have gained learnings from the books that I read. In addition, I let myself learn so many things through reading. I was able to gain new words every day. On the contrary, since I'm now a part of this amazing platform, I can read whatever articles I want to read.
3. Watching Movies
Whenever I have a spare time, I watch movies. I guess every one of us is fond of watching films. However, in terms of the genres of the movie, there's no doubt that we have different tastes. As for me, I like to watch romantic-comedy movies. I don't know why, but it brightens up my mood.
4. Listening songs
Whenever I feel bored especially if I don't have internet on my phone, what I always do is to listen songs on my Spotify app. Big thanks to my brother because he gave me a Spotify account so that I will no longer borrow his account. Anyways, I can download the songs and still can listen to it even if is offline. Most of the songs that I usually listen is from my babe Ari G. (Ariana Grande). I started to hear her songs when I was in Grade 9. On the contrary, when I feel like I want to emote, I listen to OPM songs.
---
And so, these are some of my favorite pastimes. How about you? What are your favorite pastimes? Anyways, just feel free to comment on the comment section. It would be my pleasure to entertain you all.
And that concludes my blog today. Hope you're at your safest space. Please stay safe and hydrated!
Love,
AlphaCron <3
---
Lead Image: unsplash.com
---
My Father is special
https://read.cash/@AlphaCron/my-father-is-special-fdbdf6ee
Learning by doing: a day in my life
https://read.cash/@AlphaCron/learning-by-doing-a-day-in-my-life-d39194d1
3 months on Read.Cash: Goals for January
https://read.cash/@AlphaCron/3-months-on-readcash-goals-for-january-33e9c40c
Under the bright lights
https://read.cash/@AlphaCron/under-the-bright-lights-12de4a68