3 months on Read.Cash: Goals for January
Date: January 2, 2022
Writer: AlphaCron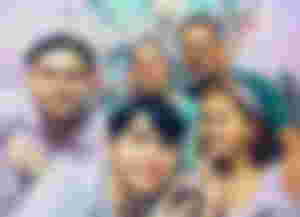 Today is the second day of the year 2022 and at the same time, my 3rd month of being active on this platform--Read.Cash. I feel so blessed to be able to stay here despite the issues that I confronted last month. It was indeed an early achievement for this year. Yay! Being part of this amazing community of amazing writers is still overwhelming. I'm so grateful for the opportunity to be able to contribute something on this platform. I was not accustomed to writing but because of this amazing platform, I was able to express my emotions through writing and thus improve even more this skill. Furthermore, I would have to say that at a span of 3 months, I have observed that I am improving day by day. Without a doubt, writing blog entries have become part of my everyday routine. Whenever I fail to write a blog for the day, I feel like I'm not being productive. I always feel like fail to carry out completely my tasks.
---
If you haven't read my previous blog entry entitled, "Under the bright lights," then here's the link.
https://read.cash/@AlphaCron/under-the-bright-lights-12de4a68
---
For this blog entry, allow me to share with you the goals that I would like to achieve for this month of January. And so let's get started!
1. Achieve 75 subscribers on Read.Cash.
I would have to admit the fact that last month, I wasn't able to gain at least 10 subscribers due to some conflict of time. I spent most of my time working on my academic tasks. This time I will try my best to interact in the platform more to gain more acquaintances.
2. Gain 270 subscribers on Noise Cash
Not only the platform Read.Cash that has been affected of my inactivity last month but also the Noise.Cash platform. With that said, I am challenging myself to gain this amount of subscribers and gain more interactions with the people in the platform.
3. Save Money
Actually, I am a frugal person, so I'm confident that I will achieve it. Hopefully there's no problem that involves money. Hahaha. Knowing that we can earn on this platform, it is important that we should be mindful of our money. We should spend our money only for essential things. Be practical! Save money!
---
These are the goals that I want to achieve for this month. I know most of you here if not all, find these goals easy to realize but for me, it's kind of challenging. I just hope that as I end this month, I may be able to congratulate myself for overcoming this challenge.
To conclude this blog, I'd like to congratulate myself for reaching 3 months on this platform. I never would have imagined that I will reach this far. What a success for me tho. I'm on cloud nine today. Eyyy!
---
Anyways, thanks for reading this blog entry! Hope you're happy, safe, and healthy! Anyways, see you on my next blog! Bye!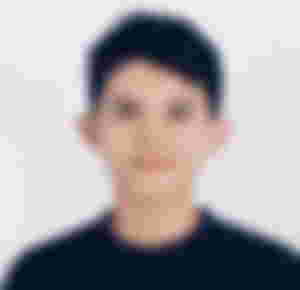 Lead Image: unsplash.com