That felt like 2010.
Before that time, we have been reading news about this virus. There was a concern then from experts. We were still able to move about and free to go where we wanted to go.
In fact, late 2019 and early 2020 we have been searching and checking apartments. We can't always rely on photos online. We had to see it ourselves. While apartment hunting is fun, it is tiring yet exciting. I'm sure you know what it feels like. There are many things to consider like location, the neighborhood and environment, convenience, etc. Nowadays, it is a must to have an internet connection so one must factor that in. Since I am working from home, I had to make sure there is internet and if not, how quick would it be to have acquire one.
In January 2020, we found the right apartment but the move in date was March 2020.
By then the COVID had been spreading fast such that there were talks of lockdowns and restrictions.
We have just settled in when indeed lockdown was imposed. It started with restrictions but then cases started to rise. It was decided that no one should go out of their houses unless authorized. One must acquire pass. No one should cross borders. Many lost their jobs. Many lost their livelihood. Everything was put on hold and everyone don't know what to do.
It was fear that gripped us all. Not right away though but when people started dying from it, that's when realization sank in.
The company where my partner worked started to send their employees to work from home. It's a huge adjustment for most of us and some are adjusting still.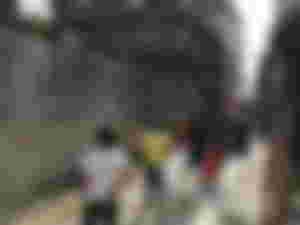 During the first few months of lockdowns, some farmers donated their crops for they can't travel to sell them anyway so why not give it away instead. We would hear loudspeakers informing us of available vegetables for free so we would go and take what we need.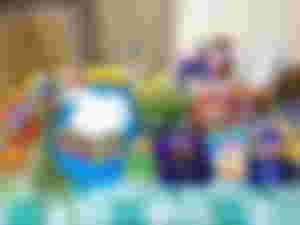 Some organizations gave away provisions.
Online shopping, food delivery and errand services proliferated. Being cooped up and not being able to go out, these are the services that have been sought out for.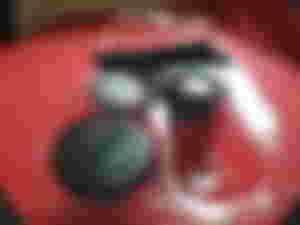 I have bought essentials and household items online and some groceries too. Mostly that is what I buy anyway. Aside from that, I bought clip on lenses. This was recommended to me by Bloghound. It comes with macro, fish eye and wide angle lenses. The fish eye and wide angle does not work with my phone for it has multi-lens. Using those two is not compatible. I was after the macro lens. I saw photos of Bloghound and admire how close and beautiful her shots are so I wanted to have one. That photo was used using the macro lens. Notice the vignette. Even the macro lens does not work properly on my phone. This was really cheap but pretty useful.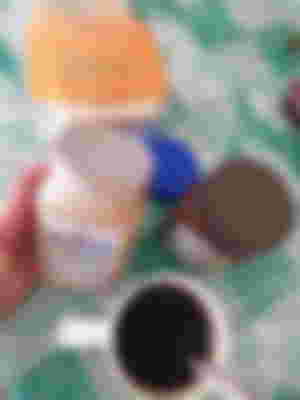 Then there were groups and pages in facebook where you can buy and sell items. There was a page dedicated to our area that's why I kept browsing and checking what items can we buy there. Mostly were homemade products. These spreads were the first thing that caught my eye. I am a lover of peanut butter that's why I tried this right away. There's a chunky, peanutella and plain. I like the chunky and peanutella the most. From the word peanutella, you have guessed it right. It is peanut butter mixed with Nutella. I think I have bought three times from the seller. The fourth time I asked if she has supply, she said wasn't able to procure some due to the continuing lockdown. I soon found out there's a shop in the market that sells this same brand of peanut butter.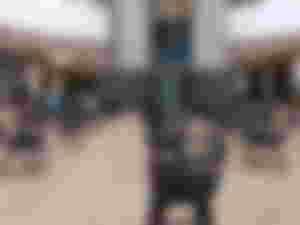 Around May 2020, my computer started shutting down on it's own just like what it is doing now. As much as I don't want to go out, I had no choice but to go have since this is my lifeline and have it checked out. The mall was eerily quite and most shops were closed. I had been checking their page what is our scheduled to go there. Good thing the shop where I bought my laptop is open.
The warranty has lapsed but since COVID hit, there were considerations and adjustments made. The problem was the hard drive but they have no replacement yet since stocks have been hard to acquire. The option was to install SSD but it was an additional expense since that is not covered by warranty. When stocks for HD are available, I can return and have it installed. However, until now I have had no chance to do that.
Now, my laptop's battery is shot. It is plugged directly but it just shuts down on its own. Any ideas why and how to solve this?
So anyway, it's now more than a year and we are still in the same situation that we have found ourselves in since March 2020. Delta and lambda variants are at our doors and no chance of having vaccinated yet.
Have you had your vaccines?
Can you still remember how it all started?
I hope you keep staying safe out there.


My posts are now becoming random lol!
I wanted to stick to travel blogs but when I scroll through my galleries, there are photos there that give me idea what to write. I'll still be writing more about my travels though.
Thank you again to all of you for your efforts and time reading my articles.