I hope I can come up with a better title for this but I just can't.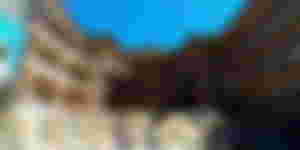 That's the new capitol of Bontoc. Notice the horns on each side of the name? We parked here waiting for our companions who went to the market that time to buy provisions.
I read about Farmgirl's post about Farmboy's photography skills during their weekend drive. This reminded me our road trip to Bontoc.
We arrived at our paternal grandparents' house late in the evening. We had to hike about 15 minutes and I believe longer just to reach the house. Nobody lives there now. There were two other houses beside it but the occupants of the other house moved as well.
We were all tired from the drive coming here and then the hike. After preparing the beds, we slept and rested.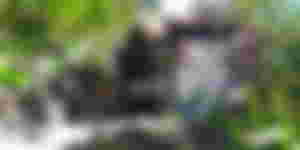 This is the house of my dear grandparents, bless their souls. It's made of galvanized sheet and wood. It is divided in two major rooms - the dining and kitchen in one and three bedrooms and living room in the other.
There are still available source of firewood nearby and some of us went to collect while the others prepared our food. We brought with us a portable stove to cook our meals. The wash area is outside which is shared by the three households.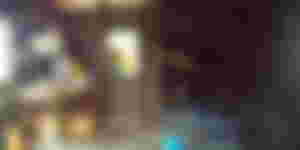 Memories came back during the times when we visited this place when we were kids. For me, I only came here at least four times. My other brothers visited more often. Our eldest had his internship in the hospital in town.
All around the house are fruit bearing trees. There is a pigpen next to the house and there were pigs being taken cared by our neighbor. The pigpen of my grandparents a few steps from the house is still there but it's not being used anymore. I remember the house to be bigger then but I guess I am bigger now so it's seemed smaller. However, it just feels empty and sad. Anytime the house is about to fall. I'm surprised that it is still standing.
When our cousins or brothers would come visit Bontoc, that's the time that this house comes to life again.
Once breakfast is finished, we prepared and locked the house then headed down the mountain to go to Barlig. Check out Cold or hot? Which one would you prefer?
Then, we went back home to rest.
We went to the market the next morning.
This is the view opposite the mountain where we stayed. It's beautiful here during the early morning hours for mist and fog rolls by. Perfect view while sipping your coffee.
A relative lived in one of those houses. Before she moved to the city, she was living with our aunt. When sees that the light on my grandmother is on, you would expect her the next day paying a visit.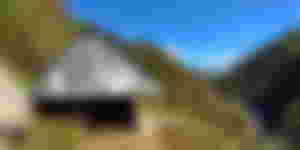 Along the path is this rice storage. This is how they store rice here. I haven't seen the inside of it though.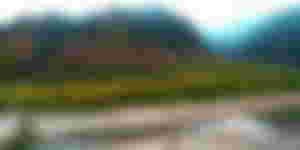 From our grandparents' place to the town proper is about 15-minute drive. Along the way are rice terraces such as this one. The river on the foreground is the Chico River.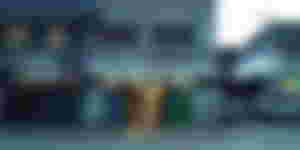 At the town proper, you can see murals like these ones painted on opposite sides of this shop's entrance. This was taken during our previous visit with my partner when we went to Ifugao.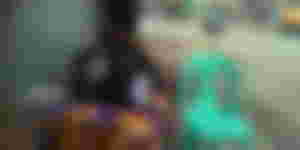 This is a roadside shop which serves coffee and pancakes. While waiting for our ride going to Ifugao, we had to fill our stomachs first. We coupled that with cup noodles. Notice the painting of an arm in the background?
Everywhere in town there are paintings here and there. It might be surprising if you come across one of them at night especially the murals of people.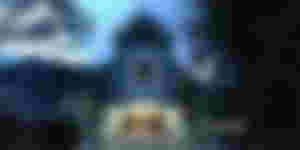 There are lots of churches in Bontoc and one of the major ones is this Anglican church.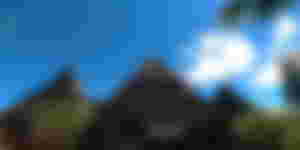 Since we don't have any other place to go, we let the kids visit the museum accompanied by some of the adults. I didn't go in. At that time, I felt weary and sleepy so I took a nap on one of the benches on the premises. Those who went in enjoyed the visit.
After that, we then headed to the market before heading home.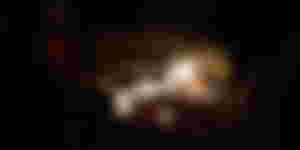 That night, we had bonfire at the dap-ay. It's a place, mostly circular made of stones and rocks where you can have a bonfire.
Earlier in the day, we did go to Sagada which is about a two-hour drive but everything was closed to tourists because it is their cleansing ritual. We tried the next day but it's still the same. No luck also for there is no sunrise view because of how thick the fog was. Good thing one place was open and it is the Blue Soil Mountain.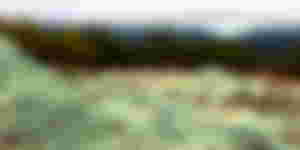 This mountain is called Kaman utek or looks like a brain. It is said to resemble a brain hence the name. However, I can't see it. Maybe at the right angle but I haven't found that angle. It can be accessible from Sagada and Bontoc for it sits on both lands.
That ends our trip. We went home to our grandparents' house to rest and then traveled back home early the next morning.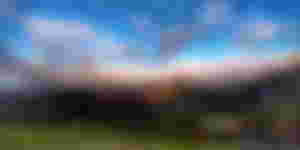 Of note, early morning found us in Bauko. The road is in between mountain ranges so we cannot witness a sunrise that is why we settled for what we can see. Thankfully, we were graced with landscape like this. Bauko is my mom's hometown and the first town of Mountain Province you reach when you travel from Baguio City. I haven't been to this place yet and that was my first time although it was just short lived. We have planned then to visit this one next.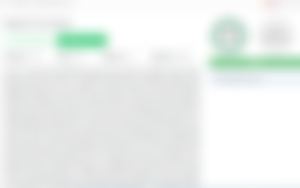 One of the questions circulating here is what makes you smile or makes you happy. This is my answer. Going to places helps me to appreciate people more and the wonders of nature. The memories of it makes me relive those amazing moments.