Mash up Monday: Scratched and tired
Yesterday, when I came home from my walk (You can check out my actifit report. I went to our town which was a decision I made to the last minute and that also gave me the opportunity to visit our home and check on the family), there is a beautiful white cat that is lazing on the pile of sand that had been on our yard. It wasn't a stray for it's fur is well-kept and clean and there is a bell tied on a ribbon around its neck.
It is playful and friendly. It comes to you when called and lets you rub and play with it. Unfortunately, it knows how to play rough for it bit 0ne of my fingers and wrapped its claws on my arm.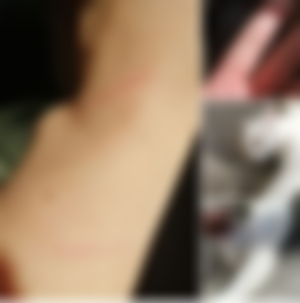 I was surprised and tried to pull my arm but big mistake. I was scratched. I'm okay though. I'm still alive.
After that, we just let it be and it went to our unit and explored it even jumping on to our bed when it went to our room.
We let it out of the our unit and it stayed in our yard enjoying the sun again. We let it be and when I checked a few minutes later, it's gone.
For the past two days, I was able to hit more than 20k steps which I am happy about. Here's my actifit report the other day. You can also see there the food I bought and the things I ordered from a friend who sells stuff online.
To add more steps to my count yesterday, we quickly visited the market encounter in town that is held every Sunday in one of major road. I already had my morning walk but I felt like going out more. The plan was supposed to be visit the botanical garden only to find out it is close until next week. With no other thing to do, we then checked what's going on in town.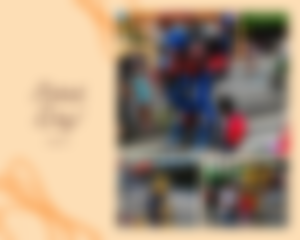 Aside from the usual stalls that have been set up, the robots are out and they are in town. The kids were delighted by them for sure.
There were also other mimes out there and musicians which was entertaining the crowd.
What struck me the most though are these mandalas.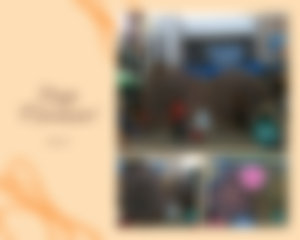 Just look at the size of that. These were all done by hand. I am amazed by the time and effort that the artist had put into these lovely creations!
I am also glad that the art attack on the road is back!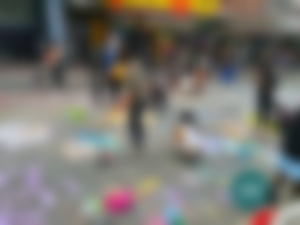 Just a small portion of the road was given for these artists though and anyone who is willing to draw. It made me smile to see these young artists doing their thing.
We also have these young musicians beating their drums hoping to earn tips.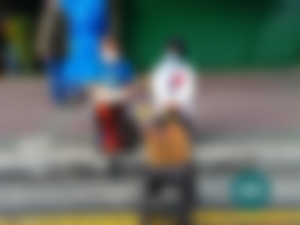 What we usually buy when we go their are the rice cakes and we bought just enough for the day which served as our dinner already for these are heavy on the stomach. Pair them with coffee and we are set.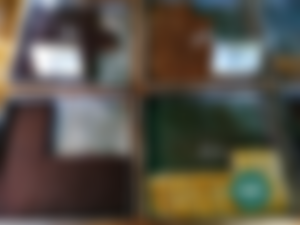 Leaving you now with this photo that I manage to take at the botanical garden. You can see some parts of the garden when you are at the parking area. These sunflowers are blooming so cheerily. I hope they are still that beautiful by the time the garden opened.