I can eat pinakbet every day, twice!
I was tagged by @Amjad_Ali_Waince in his post Vigilant Questionnaire & My Response!! In that post are questions that I will answer here in this post as well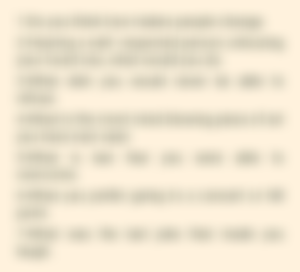 So let's get on with it.
Emotions can play a huge part in changing the personality of a person. It can either bring out the best and worst of us. However, above all, love wins!
Do you remember when you fell in love? It doesn't have to be a person. It can be a thing or even an idea.
How did that make you feel? How did you react? Surely you must have done something about it, pursue it, improved yourself, anything, something.
In one way or the other, you moved. You changed. You'd go to great lengths. You did something you thought you'd never do. In other words, we exerted an effort.
If it is a constructive criticism, then I don't need to interfere. If it is demeaning, then that's a different story. I would still try to be as calm and civil as I can especially if it is done publicly. In general, I'm a pacifist so I don't live arguments or trouble. The only criticism we want to hear is a constructive one.
In this age and time where people get easily offended for everything even the smallest thing, I hope you find in you the wisdom to discern things and not be too sensitive for some criticisms are constructive.
Be a better person.
This is where my title comes in: I can eat pinakbet every day, twice!
Pinakbet/pakbet is a vegetable dish that is common here in the Philippines. This is my fave vegetable dish so far. It is a sautéed mix of lady fingers, string beans, squash/pumpkin, bitter gourd, long pepper (capsicum anuum), eggplant, tomatoes, some chopped meat/fish (preferably fried), seasoned with fish sauce/shrimp paste/salt. You can choose to cook it in tomato sauce.
I like how colorful it is and yummy! Only vegetable lovers can relate though. This is the first dish that I have learned to cook on my own with some guidance and help from mom of course.
I don't think I have yet seen something that totally blows my mind. In general though, I am blown away by the amount of creativity out there.
The artistry, the concept, the idea - to put that together is beyond me. I appreciate the dedication and passion of those who do what they do.
An example of which is this giant crocheted mandala by Adelaida Guia that is one of the attractions here in the city every Sunday.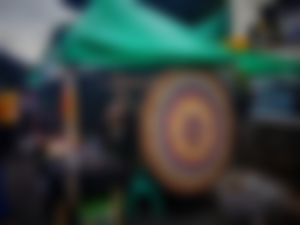 The fear of the unknown.
I know this sounds too general but it is an everyday thing for me. It is a constant question of what, why, how but most important what if? I know you can relate to this.
What if she/he/they will not like me? What if I fail? What if my posts will not earn anything? What if I die?
We are our own enemy.
Hill point no doubt. If I was younger, I would probably choose a concert. Now I'd rather seek solitude and peace and enjoy the concert in nature. To relax, recharge and be refreshed. That's the constant goal even for just a bit. In this world of unceasing noise, finding peace is a luxury.
What's scary is that even hills are now filled with man-made structures. Nature is dying and we are dying along with it. The more we build, the shorter is our lifespan. Without nature, we are nothing.
Lately, I see a lot of these effects that you see online like those in IG where it randomly chooses answers for you.
For example, there was one filter that will gauge how good or evil are you and I got 100% evil. I laughed for it was true lol!

Weekend is here! I hope you are going to have a blast. It's now late so time to sleep and will check back on you tomorrow.
The lead image I used was taken at Immuki Island. It was my entry to a contest in Steemit and gladly I won a consolation prize for it.