I posted the lead image in my noise account. I did some edit of course which was inspired by other noisers as well.
So moving on.
I have not been able to post an article yesterday because I went and had my first dose of vaccination.
I belong in the rest of the population group so we were the last ones to be vaccinated. I was informed by a friend who was informed by a friend that there were few people at the vaccination site where our barangay is scheduled. There are three major vaccination sites here in the city.
During the first few months that vaccines have been made available, people had to go to these sites come rain or shine and wait in line. Most would go as early as 2:00 a.m. just so they can be first in line but the vaccination centers will open at 8:00 a.m.
There were only few vaccines available at a time and it was a first come first serve basis. Then they required everyone should have a stub to hopefully serve people better.
Before going to the site, one must register online and then you will be given a QR code which you will present at the center along with a valid ID for verification.
There are three of us here in our unit. My brother and my partner had their first dose already.
When I was informed yesterday about the said availability of vaccines, I prepared myself. I quickly logged in to the site so I can acquire my QR code and saved that in my phone. My worry then was that I don't have an ID that shows I am a resident of the city. Right now, the city is only accepting residents of the city.
I still took a government ID with me, took a cab and headed to the site.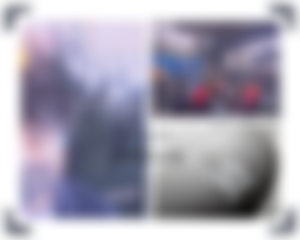 There were three rows of people waiting for their turn. As you can see behind me, all the seats were empty where usually that was full with more lines outside. We were at the ground floor holding area. We only had to wait a few minutes before we were instructed to go up where the action really is.
There were personnel assisting us throughout the whole process.
On the pre-screening process, I took my temp and headed to a table where my information was taken. I am not sure how they determine what vaccine to give you but I was placed under Pfizer so that's where I went. A few were placed under Sinovac and other brands but most of us that time were under Pfizer. The next batch once the Pfizer were all used up will be Gamaleya.
They used to announce what kind of vaccine is available but when some had trust issues with other brands, they stopped doing that. You will only know what vaccine they will give you once you are a there at the site.
When it was my turn, I was asked by the lady which shoulder would I want the vaccine be. I told her anywhere will do to which she again asked me if I wanted at the nape. I laughed and told her the question is which shoulder only. She then rebutted that since I said anywhere, she suggested my nape. I chuckled again and said my left shoulder then.
Before given the vaccine, she again listed my QR number as the what the lady did on the pre-assessment. I then signed the paper. After I was injected with the vaccine, they informed me my next dose. I thanked them and headed to the observation area.
While there, I was asked by the doctor about symptoms like dizziness, itchiness, shortness of breath, headache, pain to which I said I don't feel any of that yet. he then informed me of the precautions and what to do in case of fever or other symptoms mentioned.
He then took my BP and was surprised that it was high: 155/90. He asked me if I have high blood pressure but I said none. I did inform him the first time I had my pressure taken (which I have posted here) and it was a bit high. This is not a bit for it was really high. He then advised me what to do about it and then to visit my doctor or a clinic to help manage my blood pressure.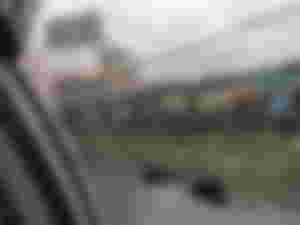 I thanked him and then headed back home. I didn't realize there was a rain shower but thankfully it stopped when I stepped out of the center.
I did feel flushed yesterday but not hot. It was late in the afternoon did I feel my injection site to be sore especially when I lift my arm above my head. I didn't publish anything yesterday for I wanted to rest. Until now it still hurts a bit but not like yesterday.
I thought I am doing okay with what I eat and the exercise I am doing. I guess I have to make more changes like getting enough sleep.
That's why I will make it a point to start sleeping early and sleeping more and to do that, less time here in read.
Have you been vaccinated yet?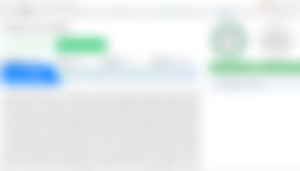 It's a rainy weather here again for there's a storm. I hope you are all being safe out there whatever weather you have.
Thank you for visiting!