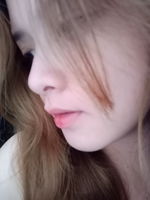 ________________________
It hurts when you feel you have done your best.
When you feel you are worthy enough to be recognized.
When you feel you have done you part.
When you feel you have given your all.
When you know you are just doing good things.
But it just hurts...Only one mistake of yours will cover up all the good things you do.
Have you noticed that too? Criticism and Judgements feels like an ordinary thing for most of us. Yes! That includes us. We can't deny the fact that we criticize and judge other people. Correct me if I'm wrong but we are not perfect human beings. We commit mistakes. We are to judge and criticize and vice versa.
Looking at the bigger picture, even if you did all the good things in the world, people will always have something to say about you. And the most hurtful one is that they will instill to their minds the mistake you have done. Even it happens for once. When they feel you have failed their expectations towards you, they will start to talk behind your back. They will put you in the hot seat. A day will not end without them, talking about your mistake all over again to the point that it will turned you deaf and numb. Have you ever felt that?
Based on my personal experiences, I have felt the deafness and numbness all over my body. Being criticized and judged, I am a habitue of that. But all of the criticism and judgements people thrown at me, all the pressure they put on my shoulders, it matters but it just pushes me to move forward and follow my own desire for things, for life. I just do what makes me feel comfortable. I just do what makes me feel happy. I just do what makes me feel I'm alive. All these years, I learned to tell myself,
"Its my life. Its none of their business."
"My life, my rules."
We cannot force everyone to like us. We cannot force them to stop judging. We cannot stop them to criticize us when they wanted to. They have their freedom to speak, to express their opinions. Though it hurts, but we have to accept the fact that even your single mistake can cover all the good things you do and you show, especially to them. Though it hurts that you look out for them, that you have shown to them that you want to reach out to them, that you want what's best for them, but they will ended up not seeing it because of the mistake, and you failed to meet their expectations towards you.
What I did to avoid this kind of people?
I chose to stay at home whenever possible.

I don't join to their "chismisan-sessions" whenever possible.

If I am just able to resist myself from giving my comments or opinions, I did that whenever possible.
Yes! There's no need to pretend that we are hurt. There's no need to hide the feeling of inferiority. But it doesn't mean we should let them rule over our lives. Like I said in my previous article, "God will always be our great audience in everything." They may not see our good works but God can. We just have to lift up hands on Him. If we can resist to fightback against their narrow minds, then we should do it. We should not lower ourselves to their level. Its not just about being over confident, its about believing in ourselves and our faith to Him.
Remember what Abraham Lincon once said, "Don't worry when you are not being recognized, but strive to be worthy of recognition."
That would be all for this blog fellas. Thank you for spending your time my read.cash family. Take good care of yourselves, especially your heart!❣️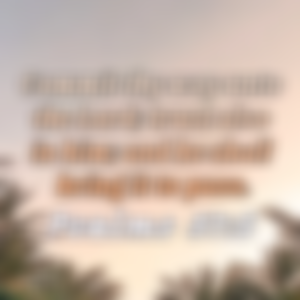 ________________________
My warmest thanks to all my avid supporters; readers, upvoters, sponsors (old, new, and renewed ones). It is my pleasure to have you and become my inspiration and motivation as I go on to this journey as an online writer and a blogger. Thank you for your undying love and support, and for showing how kind and generous you are. Thank you for making my read.cash journey a wonderful one. May this platform last for a long period of time and our friendship, may on virtual or not goes the same. May the Lord our God bless us more days, weeks, months, and years to come!

See you in my next blog!😊
xoxo(。♡‿♡。)
_______________________
"I Dyed It!" https://read.cash/@renren16/i-dyed-it-10a1e73a
"Never Lose Hope on Read.cash" https://read.cash/@renren16/never-lose-hope-on-readcash-66c5084f
"Ace the Target of July" https://read.cash/@renren16/ace-the-target-of-july-7158af96
"Its Her Birth Month" https://read.cash/@renren16/its-her-birth-month-062fa712
"I am Blessed!" https://read.cash/@renren16/i-am-blessed-d2c3855e