_______________________
A common saying goes like this, "Money is root of all evil." For me, it really does make sense. If you look at it, with or without money, evil things happens. When it comes to crimes, frauds, scams, and becoming greedy for it, changes of personality, so on and so forth, this earthly thing really does it's trick. And it will be up for us on how we are going to handle it...
I just want to ask, "Is it really necessary for us to change our personality when we become rich?" I have seen a lot of people like this for a while now. Well, I don't have a problem with it though it bothers me sometimes.
Aigoo! I am very far from the main topic of this blog already. Lol. Anyways, how's your day? Its twenty-two (22) days left to go before Christmas. Are you ready for it? Are you excited? Have you prepare your Christmas gifts? Oh! How I wish to have some of that. Kidding Aside.
For today's blog, I've got an idea for this because of a friend of mine, no other done my dearly sis @BCH_LOVER . I came to read her blog with a title, "If Money isn't a Problem I would Have."
When I reached at the end part of her piece, she ended it up with a question about the topic and it got my interest to answer it with through a blog, so I asked her if I can make one out of her topic. Gladly, she permitted me to do it and without delays, I, little by little, organized my thoughts about it for me to come up with the best answers I can give for it.
So, here are the list of the things I want if only I have Money;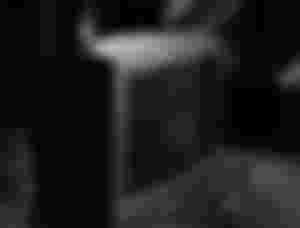 - I know its not that kind of popular now a days. In terms of getting news or latest updates of what's happening around us or in other places or countries, Internet is now the top source of getting informations. But why I wanted to have a TV in our house? Its for my mama and papa. I don't know if they are the only ones that doesn't go along with flow of technologies' innovation but yes, they really don't engage in any social media thing. Here in our house, I am the only one who has a mobile phone. And their only source of entertainment is through listening radio dramas or having late night talks.

Actually we have a TV before but it got damaged by the typhoon. Its been five years already when we we're able watch shows on a television. If only I have money, I would buy it so that apart from listening to radio, they can also watch shows on that TV and watch the actual scenes unlike on a radio that they only listens to it and imagine how it looks like. Lol. More than that, I missed seeing my parents act like they are the director of that tv show, especially when the scene is an action or kind of intense. My papa loves to watch actions, while my mama loves to watch shows that has a theme all about revenge. The tweaks and slaps scenes, that will really give my mama the thrill and excitement. (Laughing)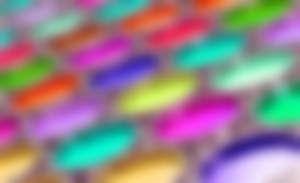 - Our house is quite dull because it still not fully furnished. My papa asked me to provide an amount for the paint but due to my personal wants and needs, up until now, I wasn't able to provide a budget for that. What I have in mind right now is to use the money I earn on my Hive for us to be able buy a paint. I know if how much will it cost especially that our house is kind of big, (big enough for three pax) and for my room, there is need for me to buy a putty or "masilya" because it has many cracks before painting it.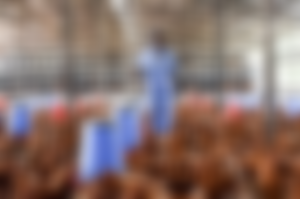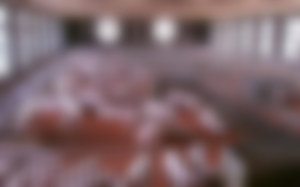 - Back then, I was able to buy a pig but I wasn't able to gain a profit from that because I provided it for my 23rd birthday celebration. My parents were the ones who took care of it up until my birthday. From August up to October fourth, that pig weighs around 70 kilos, good enough for the Lechon.

I wanted to buy these because its one of my dreams to have our own "manokan" at "baboyan" here in our place. As for taking care of it, my parents, especially my mama is the expert. But of course, I will help and try to learn more about it.
These are the three main things I wanted to buy if I only have Money. Apart from part, here are the lists that comes at second to my priorities;
If only I have Money, I will take my parents to a place where they can relax and unwind.

If only I have Money, I will make our fridge full of food supplies.

If only I have Money, I will save some of it for emergency purposes.

If only I have Money, I will buy myself a new pair of shoes.

If only I have Money, I will put a personal wifi so that I can save some for my Internet connection.
If only I have Money, I will donate some for our Church, for our High School, and be able to give little gifts to the children in our community.
_______________________
All of these will be possible if I will have a job. A kind of job that will give me an enough amount for me to able to provide all of these things that I wanted. Where to find that? When will it be my time to finally have that?
Either good or bad, Money has a lot to offer. Its only a matter of how we use or handle it.
That would be all for this blog. Thank you for your time.
_______________________
With all sincerity and a pure heart, I humbly give thanks to all of you my read.cash family. To my avid readers, upvoters, subscribers, and commenters, thank you for the support and by exerting your time and effort to read my blogs. I valued every little things you have done for me. Thank you for you have made my writing journey on this platform wonderful from the beginning up until now. You are my inspiration and motivation to keep up and to showcase this talent of mine with all the best I can and have. May this platform last for a lifetime and more writers to come and be inspired to become a content creator.
_______________________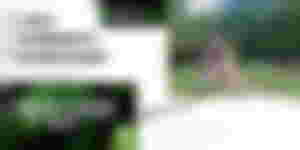 _______________________
PREVIOUSLY PUBLISHED ARTICLES:
"On the Second Day" https://read.cash/@renren16/on-the-second-day-4d8c1f37
"A Recap and a Welcome" https://read.cash/@renren16/a-recap-and-a-welcome-5aad7bad
"A Winning Piece on Hive" https://read.cash/@renren16/a-winning-piece-on-hive-3cbc2f1a
"I am Broke by the Pain of Rejections" https://read.cash/@renren16/i-am-broke-by-the-pain-of-rejections-f645a931
"My Kind of a Perfect Christmas" https://read.cash/@renren16/my-kind-of-a-perfect-christmas-2cb36d17
_______________________
_______________________
Blog Title: "If Only I Have Money"

Author: @renren16