"Don't Worry when You are not Recognized, but Strive to be Worthy of Recognition"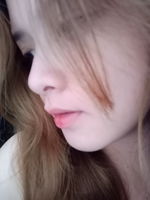 ________________________
Its no secret that Covid-19 pandemic forced everyone of us to make substantial changes in our daily lives. May it at work or at school, or even just our ordinary ways of living. Instead of having an everyday work schedules, some companies required their employees to attend work three times a week or even two times only. Due to low income, some also forced to reduce their work force.
As for school related matters, instead of having the regular face to face classes, they have this modular and online classes. A lot of students, same goes with the teachers were greatly affected by these changes. But God is good, He still gave us ways to handle the situation in a way that our dear teachers can still give their best to provide quality education to their beloved students despite the situation. "I Salute You dear Teachers!"
Another year had past and all the sacrifices has been payed off with good fruits. This month, deserving students received their Diplomas, Ribbons, and Medals. They were being recognized for all the labors they have exerted and done. And yesterday, I am very blessed to witness a momentous event for these students in our own little barrio. I was then invited to be the Master of Ceremony for the Recognition Day of Barangay Hampangan's Child Development Center.
It was then two days ago, when my godfather asked me to replace him for this task. Then my Day care Teacher came to our house and she also asked me if I can be their Emcee for the said event. "Hindi ako makatanggi kasi she was once my teacher also, so I said yes, though it will be my first time to be an Emcee for a recognition day." A night before the said event, she gave me the program and I made a script for it. Well, its not a big problem at all because we have "Ecosia' and I did searched some samples of scripts about recognition day. I edited some parts of it and put some adlibs to it.
I arrived almost 8 am in the venue. While waiting for the visitots, I asked my Day care teacher if there are some changes in the program so that I can also change the scripts. Then around 9 am, the event has started. From Processional March to the Awarding of Medals, Ribbons, and Certificates, to the Inspirational message, to the Intermission Numbers, down to the Picture taking and Closing Remarks, I was happy for I had delivered my scripts accordingly. Of course, we didn't miss the chance to join the picture taking.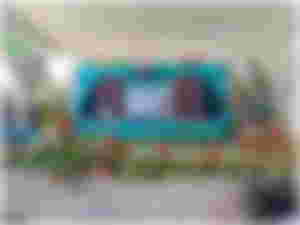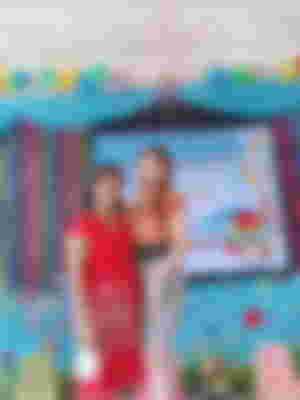 "She is my Day Care Teacher seventeen years ago."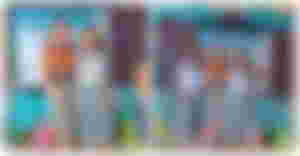 "My lovely cousins. They also had their recognition day yesterday. Sumingit lang."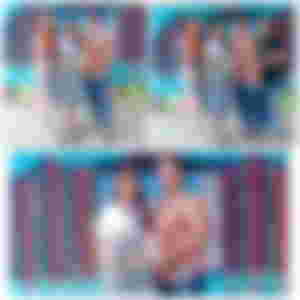 "I am with Rhian and my two Aunts in my father side."
Before I ended the program, I left a thought not just for the visitors, but for all of us who attended the said event. It was once quoted by Abraham Lincon, "Don't Worry when You are not Recognized, but Strive to be Worthy of Recognition." Its hard not to be recognized...when you feel like you deserve it, when you feel its been left up to you, when you have been given responsibility, when you feel like you have aced the test, when you feel you are worthy of it, when you think it couldn't have been done without you, when you know you have gave 100%, when it cost you a lot, when you sacrificed and when you want it. We may not be worth of recognition in human eyes but remember, God will always be our great audience in everything. He knows best, more than a certificate, a medal, or a hand shake. It is His glory. His Blessings!
After the event, I, together with the visitors had a lunch before we decided to go home. After which, I spent some time with my love, Rhed then took some rest because I had a Volleyball game during the night.
That would be all for this blog fellas. Thank you for spending your time my read.cash family. Take good care of yourselves, especially your heart!❣️
________________________
I want to extend my deepest gratitude towards the people that keep supporting my works in here. To my avid readers, likers, subscribers, and upvoters. As well as my sponsors; (old, new, and renewed ones). Having you as my Readcash family and virtual friends, gives me the an immense sense of satisfaction. Thank for the love and support you have given to me. Thank you for being my everyday inspiration and motivation to keep doing this thing. Thank you for making my Readcash journey fruitful. May the Lord God bless us more fruitful days, months, and years to come!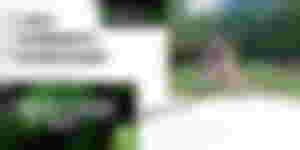 See you in my next blog!😊
xoxo(*˘︶˘*).。*♡
_______________________
"Don't be a Show-Off!" https://read.cash/@renren16/dont-be-a-show-off-c1f2330e
"Sleep Now, Regret Later" https://read.cash/@renren16/sleep-now-regret-later-34f95142
"It Was Fun not Until..." https://read.cash/@renren16/it-was-fun-not-until-7283ad39
"First" https://read.cash/@renren16/first-30b640e4
"We Found Each Other Again (Ren<3Rhed)" https://read.cash/@renren16/we-found-each-other-again-ren3rhed-9072cbcf