It is satisfying for me to write these words, they are words of thanks for all those who have collaborated and supported me at this time in my life. I think this is an example of how important the development of Read.Cash has been for many people like me. I guess it's something @Read.Cash can be proud of, understanding that you really help a lot of people while making Bitcoin Cash much more well-known and adopted. Congratulations on your work my friend, what you do is important.
On the other hand, this is the penultimate article on my phone because, although I have the money, I have not been able to buy the phone due to the quarantine that governs the country. Turns out I bought $ 20USD from a friend who's traveling to a neighboring city, and she's trapped until she was quarantined in that city (she's fine with her family there). Only those $ 20 would be missing to complete the payment of the phone that I have decided to buy (I am really between two: Xiaomi Redmi 8a or 9a, they have almost the same price), in total I have collected 120USD $. The story of the first $ 90 is here. And the next $ 30 I'll tell you: they are the product of my separation from my partner in the bakery. The story is that before the end of our relationship, there was the equivalent of $ 115 in our bank account (approximately 27,000,000.00 BS.S). However, here is a curious fact: the day I decided to end our relationship the conversion of USD / BS.S was 256,000, that day I made a proposal to end our relationship well, I told him that I wanted to buy his share of things that we had managed to acquire together, so she would keep more money and start another business. Well, she didn't know what to do at the time (and it's okay I spent a week thinking about what to do), so I let her think for two days. She accepted my proposal. But, in those two days the exchange value went from 256K to 270k. We lost money because of hyperinflation. Finally, I get 45 $ approximately and she with the rest. $ 30 to complete the phone and the other $ 15 for my household expenses.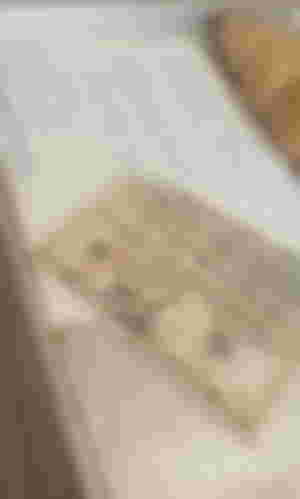 In the image you can see 100USD $ in cash, a representative currency of Bitcoin (here its history) and a bread that I managed to make together with a friend for our families (We did more than that is the last one).
I have two months without a phone, I am really very anxious to have mine and be able to enhance my life with it. Currently, people communicate with me through my brother's phone. Thank you all very much always, I hope to soon post an article from my new phone on a night without electricity and say with you I did it!
This experience and also finding the development of platforms like fundme.Cash have given me the impetus to seek to finance my small bakery and thus take my family out of so much suffering, if you want to see what this link is about here to receive your support!
https://fundme.cash/project/5f2650b23dfeb21b0e32e026
Help me get my family ahead (fundraising to start my little bakery).
I write this with much frustration and embarrassment.
Moving towards the goal (Thanks Read.Cash)
Chronicle of a sale. (Advance on my cell phone, Come on !!)
Problems with accepting cash dollars in Venezuela. (Advance on my cell phone)