July 20, 2021
Hello, every one! I think this challenge is not trend anymore. Or I am wrong? Am I late for this trend?
Last time I accepted @ellimacandrea challenge to answer never have I questions. I had a fun time participating to this writing prompt, and thanks to her because she's the one who started this trend. We should call her the trend queen, to be honest! Days later, the never have I question was innovated by @boringwriter and created a new trend called would you rather.
As a person who didn't have a topic to write 😂, I found it interesting. So, today let me use this website called either.io to get some would you rather questions. This website is commonly used by youtubers who likes to play would you rather

Would you rather get $20,000 worth of jewelry or get $10,000 worth of electronics.


Of course! I will choose to get $20, 000 worth of jewelry. The value of jewelries, especially gold increases overtime. The $20,000 may doubled in the next few years. Sadly, people are dumb and 63% of them choose electronics. Duh, they can buy $10,000 of electronics with $20,000 jewelries.
Would you rather get 4 hours of sleep per night or get 15 hours of sleep per night


I think this varies with people. I am currently on a productive mode and I wish I can just sleep 4 hours daily. Because to be honest, 24 hours is not enough to do finish all the task we need to accomplished. On the other hand, when I am sad and stressed, I wish I can sleep for 15 hours or more.
I choose to get 4 hours of sleep per night. The 41% agreed with me and 59% disagreed.
If you had to, would you rather eat the twitter bird or WWF Panda


His twitter bird nalang po, charot HAHAHA. Kidding aside, I will just eat the bird rather than the panda. Panda are endangered species and eating them would make their population deplete more. Amazingly, 70% agreed with me 🥳
Would you rather be naked in front of your whole family for 3 hours or run through downtown naked for 5 minutes?


I choose to be naked in front of my family for 3 hours, lol. They already saw this and I think there will be no malice. Of course, it is embarrassing but I think they wont judge you for being that. While, on other hand, running naked through the downtown for 5 minutes is kind of risky and really embarrassing. Someone may take a video of your 'twitter bird' and post it on social media
Would you rather be in jail in one year or live in complete isolation in the mountains for a year?


I choose to live in complete isolation in the mountain for a year instead of being in jail for the same timeframe. In the mountains, you are free to be yourself, you can do anything, watch the stars, have a fresh air to breath, have a food for free, and etcetera. Gladly, 68% agreed with me.
Would you rather die slowly but not much pain or die fast with a lot of pain


I would rather die fast with a lot of pain. Okay, hear me out. For example, I got struck by lightning, do I have the time to react? Of course, no. I might not feel the pain. I am dead in an instant. No more struggles and agony. Unlike, if I choose to die slowly, even though there's not much pain, pain is still present. Pain is pain hahaha.
Would you rather kill your best friend and get $1 million or be killed and end world hunger


I choose to be killed and end world hunger rather than killing my best friend for 1 million. I think majority of us would choose this. Well, it still depends on the situation. Someone may choose to kill for money because of desperation (he/she need the money for the medication of her mother, for example.) Some may let just the thing work on their own. I think it's all based on our morality. Lol I am getting serious here! 😆
---
Thank you to my sponsors, upvoters, silent readers, commenters, and critics for keeping me motivated in writing 💯. I am just a speck of dust floating in the wind without you :)
Ending remarks...
I had a fun time answering these questions. This is a great game to lowkey know the personality of a writer. It can also break the ice between the author and readers. It is interactive and can promote a good relationship to our community. Sometimes games/challenge like this is not that bad :)

ADVERTISEMENT:
Bremit is a blockchain-based decentralized remittance platform. I recently discovered that if you signed up to the link below, you can receive $25 for free! That's already a huge amount compared to other airdrops or referral links. The project is currently valued at $0.05 (It may go to the moon soon 🚀)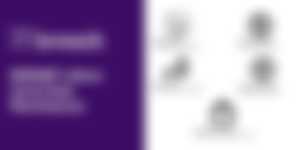 ---
You can read my recent articles...