12 BCH earned in December 2021 - my crypto journey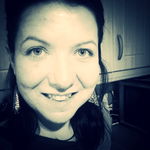 Monday, 3rd of January 2021
Welcome in the year 2022! I hope everyone had a great NYE celebrations and are now ready for all the opportunities that 2022 has to offer.
I'll be honest with you - I was a little hesitant to post my December portfolio. Simply because I don't wanna look like I'm bragging. The truth is that I am absolutely amazed by SmartBCH and what it has to offer and I really want other people to see just what you can achieve if you set your mind to it.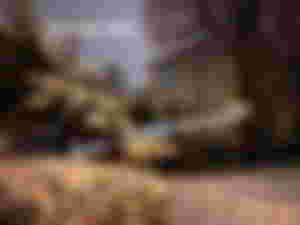 Going forward into 2022, please let me know in the comment section what you think. Should I continue posting my monthly earnings and portfolio value here on read.cash?
Without further delay, let me show you what have I done in December to achieve such an amazing result.
Last month I published 9 articles. My record month was November with 13 published articles. 9 is a good number for me. As many of you know I'm pretty chilled with my writing. I write as and when I have something interesting to say and time to do so, I don't force myself to publish daily. 9-10 articles for me is a nice sweet spot.
Great thing is that after the most recent update my articles are back to the higher average per article again, which I am very happy about. December average is $12.31 per article, as opposed to $8.14 in November.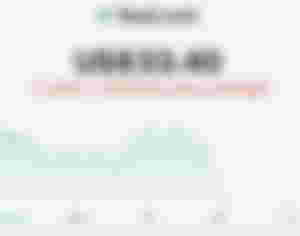 The total amount of tips from the articles is $110.76 or 0.25 BCH in today's value of Bitcoin Cash. I'd share a screenshot of my total in the wallet, except I have no idea where it all went, cause I only have 0.1 BCH across all my Bitcoin.com wallets 😅 I guess I spent a lot of it on tips and sponsorships as well as joining the fundraisers for those affected by the typhoon earlier in December. What can I say? I am a softie. I can't enjoy my earnings knowing my friends have no roof over their head.
Noise.cash is nice and easy to calculate. I have a separate Trust wallet for this purpose and all my tips go there, then at the end of each month I transfer it all to my 1 BCH savings wallet, although the amount never reaches 1 BCH as it's my go to wallet to drain when I want to invest in a new token or NFT. Who knows maybe in 2022 I'll be able to just hold 1 full BCH for 5 minutes.
On the 1st of January I transferred 0.12 BCH from my noise.cash wallet. Although the $ value of it ($53.96) is much less than last month, it is a very similar amount of BCH I receive from noise.cash pretty much every month. So no surprises here, just nice a steady month BCH boost to my portfolio.
The price of SLP in December has been very disappointing for Axie Infinity players. From 9 cents in November to less than 3 cents in December is quite a drastic drop. For AxieBCH players it means we earn only 30% of what we earned in November with the same average SLP per day, as SLP we earned is sold and converted to BCH. Because of this many of our players have postponed their payouts until SLP price recovers. Sad thing is that it only seems to be going down these days.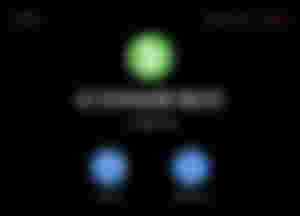 Despite the low price of SLP, I requested a payout in the second week of December. $60.83 or 0.13 BCH might not be a huge sum, but instead of watching SLP dropping lower and lower, I thought I'll give it a better use and invested all of it in the new SmartBCH reflection token - GAME.
Let's add some numbers then:
0.25 + 0.12 +0.13 = 0.5 BCH.
I mean, 0.5 bch for doing various task in the internet is great, but how on Earth my total came to 12.5 bch you ask?
Call me crazy guys, but in December I decided to do something differently. In the past few months since September, when I first started my SmartBCH journey I have been learning by reading and trying things out pretty much daily. In October my portfolio was worth 2.2 BCH, in November it was already 3.68 BCH. Only a fraction of that 1.5 BCH was earned by writing, posting and gaming. The remainder was thanks to a few good trades. Of course I was incredibly happy with $900 increase in my portfolio (BCH was at $600 then). Slow and steady growth is great. But when the price of BCH dropped I decided to invest my FIAT in BCH for the very first time in my crypto journey.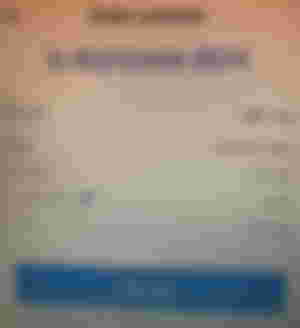 The whole process was a bumpy road, you can read all about it in my November article Converting my FIAT to BCH saga and crypto sale. I did learn a lot in the process and the next purchases were much easier. In total I added around 4 BCH worth of FIAT to my portfolio in December. Trust me - I am not a wealthy person who can just throw money into BCH like there was no tomorrow. But after seeing the result of my investments in the past few moths I decided to take a leap of faith and use my 0% CC for this purpose. It is a risky move of course, but it is a risk I am willing to take.
Talking to my friends a few days ago I estimated I earned around $2500 or maybe even up to 6 BCH in December. This estimate turned out to be very rough when I actually put all the numbers in my spreadsheets. It is a long and tedious job I tell you. At the moment I have 48 lines to update - these include all the SmartBCH tokens and NFT's as well as other coins I hold outside of BCH ecosystem.
In total, I was shocked to see my portfolio is worth over 20 BCH, but if I take away the BCH that I purchased with my Fiat, the total comes to still amazing 16.22 BCH (or $7235) !!

As a comparison, I closed November at 3.68 BCH or $2150 when Bitcoin Cash was almost at $600 still. So my estimate was only 50% of what I actually earned in December. I don't mind a 'little' underestimation ;~)

The visual of my portfolio has also changed a lot since last month. In November LawPunks and AxieBCH were dominating the pie chart I shared. In December LawPunks are a still significant chunk of it, as the floor price for humans is constantly increasing, but Daiquiri is now in the top with 20% of the total.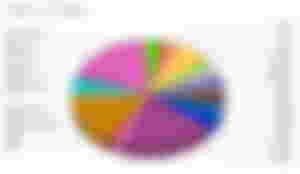 It's not a simple answer, because it's combination of many leaps of faith I took in December. Some of the significant events were:
BlockNG with Law, LawPunks and LawETP are on fire! Not only are my Punk NFT's constantly increasing in price, but the Law they are mining for me on a daily basis also keeps increasing in price, as well as LawETP. I converted my Law harvest into LawETP as soon as I saw it can be staked in Beam and the APR was something like 2000% when it first started. Even if you need to burn 10% of the stake when harvesting, these APR's totally covered my paper loss. My total value of BlockNG assets is around 5.5 bch.

0.83 bch that I initially invested in Tropical Finance presale is now worth over 4 bch thanks to daily compounding and Daiquiri price increase. TF is not even 1 month old!

Trusting in projects early also pays off. From day one I was supporting Tropical Finance and believed in it before everyone else did. The NFT's I received for early investing and trust sure look pretty in my wallet. Apart from pretty faces, their total value is currently over 4bch. Their real value however will be revealed when marketplace and staking starts.

Wojak token that I purchased in small chunks whenever the price dropped not only doubled my initial investment, but is also giving me some flexUSD rewards every day. It's not a huge profit, but it's nice to see my flexUSD stash growing just because I hold Wojak in my wallet. I use the rewards to buy other SmartBCH tokens.

So here it is. My crypto journey in December turned out to be quite amazing. With this in mind I'm gonna go ahead and set my 2022 target for 144BCH. What do you think guys? Am I crazy or am I being modest by taking 12 bch total from December and multiplying it by 12 months? I recon I'm being modest 😉

Until next time 💙