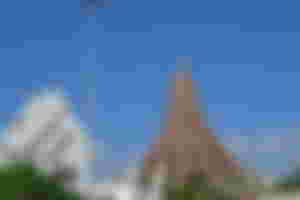 Sawatdee ka 🙏
In case you were not able to read the 1st part of this Thailand travel you can check the following link: https://read.cash/@dLifeWanderer/amazing-new-year-countdown-in-thailand-2020-645278fa
It was definitely a long trip. It is because the drive took more than 12 hours. The double-decker bus (Budsarakham Tour - VIP bus) from Bangkok to Chiang Rai was comfortable though. We booked the night trip not only for lesser accommodation but definitely to have more time exploring the place. We arrived at the bus station somewhat past 6 AM (Thailand time) and were welcomed by the cold breeze. (Winter season, but no snow as described by the local). It chills undeniably like home (Baguio City) compared to Bangkok. Those were the moments you want to enjoy drinking coffee, wear a jacket and/ or scarf, and just feel the cold breeze touching your skin while the sun is not yet out.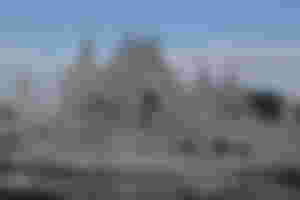 Wat Rong Khun is a unique temple that stands out through the white color and the use of pieces of glass in the plaster, sparkling in the sun. The white color signifies the purity of the Buddha, while the glass symbolizes the Buddha's wisdom and the Dhamma, the Buddhist teachings. The ticket at the same time shows what else can be seen inside and their locations.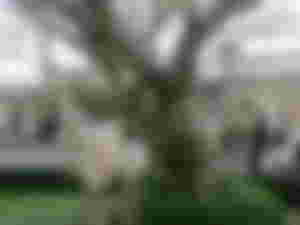 The place was very stunning, with the color and details everywhere. It's also a place that attracts a lot of visitors (Thai and foreigners). I think this place will also be greatly appreciated by people who love arts and details.
In thai "Baan" means house or home and "Dam" means black. It's also an interesting place to visit. Black House is said to be a contemporary artwork museum comprised of artist Thawan Dunchanee's lives work. They show his assortment of artwork, sculptures, wooden carvings, and furniture created by him, and collected from around the world.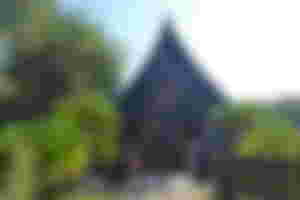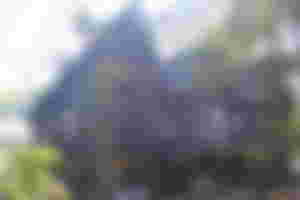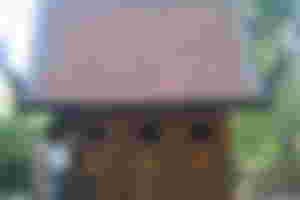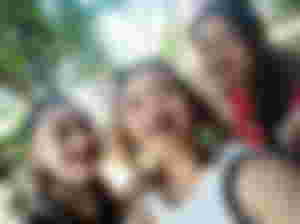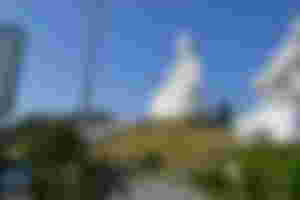 Since we have a limited time to stay in Chiang Rai, we just went around the place but did not climb inside the Pagoda nor the temple😂. There are free rides though going up and down the Pagoda.
Union hill tribe villages were established since 20 years ago in Nanglae District, not very far from Chiang Rai city. It is where 5 hill tribe villages with more than 200 villagers living in, which are Akha tribe, Iu Mien (Yao) Tribe, Lahu (Muser) Tribe, Palong (Big earring) tribe, and Long Neck (Karen) tribe. (Source: Asia Tour Advisor)
The most common and known as the Long Neck (Karen) Tribe was unique. You can encounter their women wearing stacked brass rings on their necks & sell handmade crafts.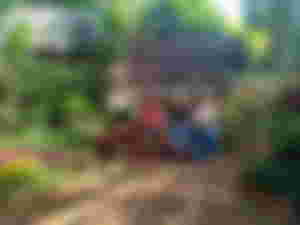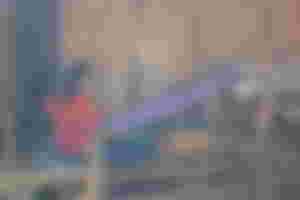 Visiting the village was the last stop of our itinerary for the day, though Chiang Rai has a lot more to offer (Blue Temple, Golden Triangle, and more). The direct bus going from Chiang Rai to Chiang Mai was already fully booked when we inquired; hence, we have to take a cutting trip. Started from the Minibus that dropped us to Makajhan, then rode Songthaew (Jeep) bound to Chiang Mai. (Upcoming article on what happened at Chiang Mai will be coming next)
P. S.
we did look for a place to freshen up before wandering 🤣😂🤣

pictures are taken by either the three of us (dolor, kits, ces) while for the others we requested random people to take pictures. Selfies and groufies with the locals were not posted here since we did not ask for their permission if we can post them.

we were able to manage our time since we have rented a Songthaew for the day

There are entrance fees in every destination.
---------------------------
Hi!
I'm Dolor
- not a writer nor a blogger just a life wanderer who wanted to share travels, experiences, and learnings 😘
- hope you can join me wandering next time 😉
---------------------------
You might also want to check articles written by my generous sponsors.
Enjoyed this article?
Earn Bitcoin Cash by sharing it!
Explain
...and you will also help the author collect more tips.