(Throwback)
I don't know why, but Thailand has always been one of the places I wanted to visit. I'm not sure if it is because I have been watching some Thai television soap opera/ series (which titles I don't even remember), or because of the rich culture, or I just wanted something to brag. But after a couple of days, I have found out how beautiful, interesting, amazing and expressive this country is. A lot of my first times even happened in this country.
All glory and thanksgiving to the Lord God for the opportunity to discover some parts of Thailand, even for a couple of days (8 nights, 9 days to be exact) and doing it together with great friends.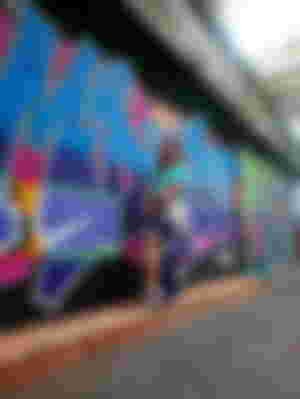 December 31, 2019
#1 first time: traveling outside the country
Arrived at the Suvarnabhumi Airport, Bangkok and took a bus going to Khaosan Road, the traveler hub of South East Asia. Enjoyed the lunch at the Macaroni Club and proceeded to The Mixx Hostel for check-in. Left our big bags and went around. Yes, we have stayed in a dormitory type room with male room mates (1 bed each person though), but nothing bad happened.
#2 first time: sleeping in a backpackers dormitory with strangers yet friendly roommates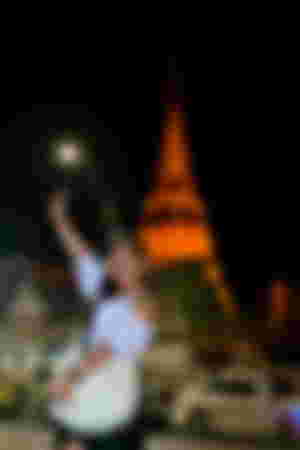 Since we have a spare time (whole afternoon), we did saunter around the stretch of Khaosan Road, bumped into foreigners (some are even holding bottle of beer), passed through different stalls, restaurants and bars, tried some foods, and ended up in a place with an ongoing program.
Without knowing what's going on, we followed the line of people entering the road with an ongoing program. It was the Chang Khaosan Countdown.
#3 first time: partying (for more than 2 hours) during the new year's countdown far from home
It was such a great experience (or just because it was my first time joining such). The countdown was full of Thai performances, games, music and fun. We may not be able to understand everything the emcees are saying (luckily, the girl emcee speaks in english most of the time), still the fun and excitement is there.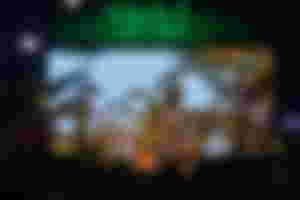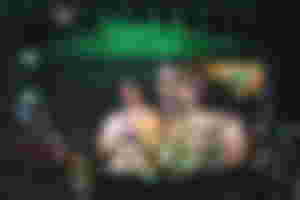 There's no fireworks since it's a crowded area, but the confetti and smoke effect together with the delighted vibes of the great crowd from different countries made the countdown astonishing.
It has been a new experience for me..,
Hi!
I'm Dolor
- not a writer nor a blogger just a life wanderer who wanted to share travels, experiences and learnings 😘
- hope you can join me wandering next time 😉
Enjoyed this article?
Earn Bitcoin Cash by sharing it!
Explain
...and you will also help the author collect more tips.