I totally agree with the statement that finding the best food in town is always an adventure. Whenever I am in a new place, I always make it a point to try what food makes the locals tick maybe it be their delicacy or comfort food. I am proud and blessed to be living in Baguio City where there is an unlimited variety of food and restaurants to try aside from its affordability. I also got the chance to live near Bonifacio Global City in Taguig where you can also find drool worthy food everywhere like in Serendra, Bonifacio High Street and the place I missed the most: Mercato Food Park in Mercato BGC! (Aaaah! I want to scream and cry! Huhu!) This pandemic made it difficult for me to travel like I used to before Covid 19 made us all crazy. Before featuring the local foods that are a must try in my city, let me start with showing you some of my food adventures with the two countries i've been to.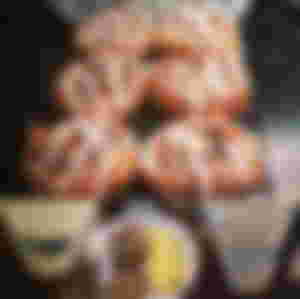 The uber famous Cinnamon Rolls of Holiday Inn Express! 😍 I used to worked at Intercontinental Hotel Group as a Reservations Sales Agent and I always entice guests calling to make hotel reservations in the United States and Canada to choose Holiday Inn Express because of their complimentary full buffet breakfast. There are also many Holiday Inn Express tv commercials that always features their signature cinnamon rolls as the best part of their breakfast menu. I remember the excitement I had during our road trip from Texas to New Mexico and my friend told me she booked a Holiday Inn Express. Their cinnamon rolls are indeed the best I have tried. Soft, warm and just the right amount of frosting. 😋😍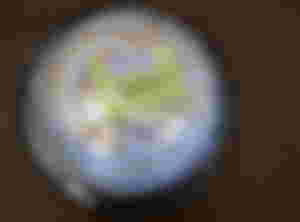 Lemon Meringue Pie of the giant supermart in the US called Walmart. They remind me so much of Sagada Mountain Province's famous Lemon Pie except that this one has meringue on top so it is much sweeter.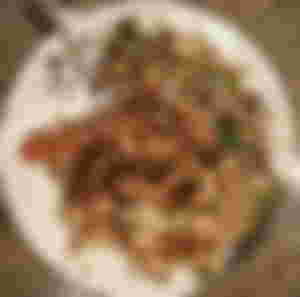 The Baked Oysters and the Lobster & Chicken above were both from Kawa's Hibachi Grill and Lounge located in Tyler, Texas. We just came back from an 8 days state to state road trip from Texas to California and vice versa so this is a welcoming break from the fastfood restaurants we've been having from those numerous stop overs. This restaurant is one of the more upscale restaurants in the city. Food is a little more expensive and the way they served their food is by assigning us a chef and cooking it in front of us with comical and musical entertaintment from the chef itself. I remember doing a live video at Facebook when the chef did his entertainment cooking.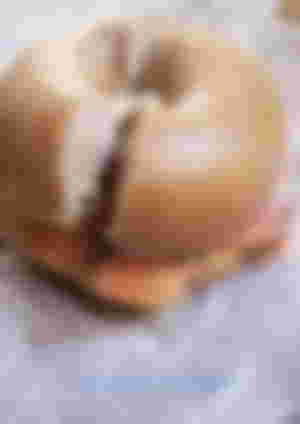 This photo is grabbed from my Instagram stories so it already has a caption of what it is. This is my first meal when I first landed in Dallas Love Field Airport. Usually if it is a fish sandwich, I expected it to be deep fried covered with breading so this one is a healthier version. I don't consider myself a legitimate foodie if I will not try something new so this Grilled Salmon is a must try with an option to choose ciabatta or wheat bread.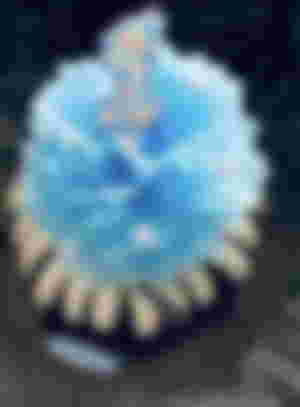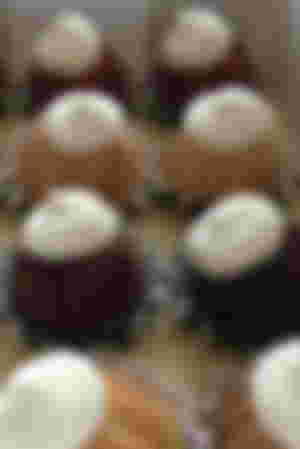 Bundt Cakes and Cupcakes By Nothing Bundt Cakes. These cakes were served during the 1st birthday of my friend's son. The birthday party was held the day before my flight going back to the Philippines. Inspite of the cake being commercialized and easily bought at any Walmart stores all over the country, this is a famous cake. They have a variety of flavors to choose from which made it an easy choice as a birthday or any celebration cake. My friend even asked me to bring home some but I refused because of too many baggages to handle on my flight going home. I wish they'll open a branch here in the Phils. Maybe soon. My best bet will be in BGC Taguig. ( cross fingers).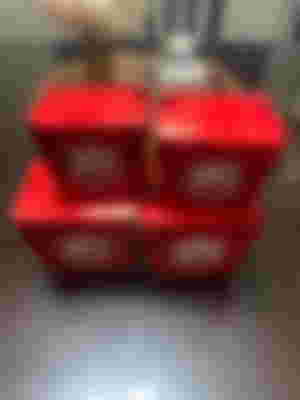 American Food are too salty for my liking when I was in the US that I resorted to rice meals as my comfort food and chinese food is the closest I could get. Thank God for Panda Express, they were everywhere! Their Honey Walnut Shrimp and Orange Chicken are the best. I got excited when I learned they opened a branch in Manila so when my husband came home from Manila last June I asked him to order Panda Express. The picture above was my order here in Manila. I can't find the picture I had in the US since we mostly had Panda Express during our quick stops.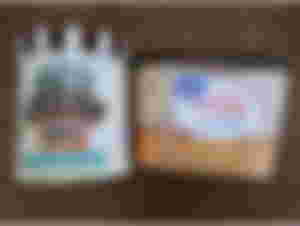 I felt like my trip to the US wouldn't be complete without trying their local ice creams. Their ice creams are so cheap as well which only cost almost 3 USD, (usually 5 to 6 USD here in the Phils). My verdict? Their gazillions of ice cream flavors are to die for. Drool worthy to the nth level. Selecta, i don't know you! 😅

Singapore's uber famous staple food: Laksa! 😋😋
I have heard Laksa from my foodie friends before but it wasn't until I get to Singapore last January 2020, before I got my first taste of this yummy delicacy. This food can be ordered everywhere from street food dining, fastfoods to upscale restaurants. I totally loved everything about it that I think I have been eating Laksa atleast once or even twice a day during my whole SG trip 😅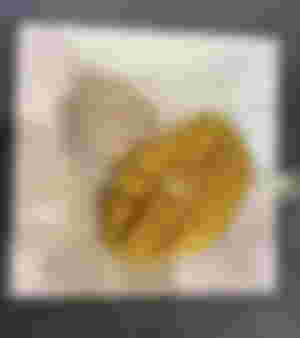 My first meal when I first landed at SG's Changi Airport. Sticky Rice with Mango and Coconut Cream. I took this picture when the coconut wasn't serve yet. This food reminds me of our own biko with mango to give it an interesting combination of something sweet and tangy.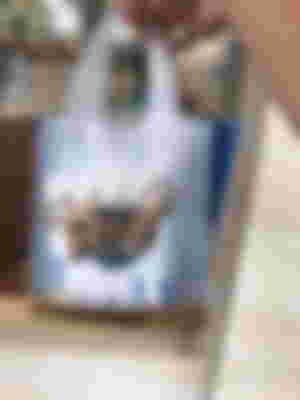 The moment we were in Universal Studios SG, my friend bought me this popcorn and told me it is a must for me to try. Their macadamia popcorn are indeed to die for that I ended up looking for their shop at the airport on my way home. Chef Tony's? I don't know you. 😄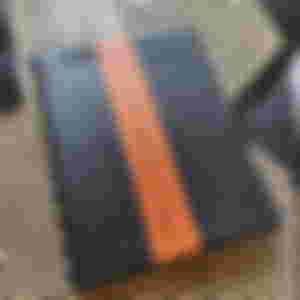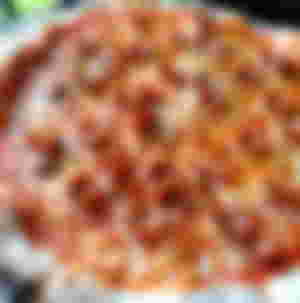 Aware of me being a foodie and always game in trying something new, a friend messaged me to try this pizza place when she found out we are in Coron. I and my daughter, excitedly searched for the said place. Coron is a small town so everything are mostly walking distance or just a short tricycle trip. Trattoria by Altrove is an Italian restaurant offering handmade firewood pizza. It was dinner time when we get there and the place is packed with mostly foreign tourists and we were made to stay at the waiting area for atleast five minutes before we were called to our assigned table. All customers were requested to take off their shoes or any of their footwears before going in. I wasn't able to order right away because of the amusement I got seeing a batch of Italian groups eating. Check the video below in order to understand what I meant. 😀
Done watching? I' m sure for Filipinos like me this will surely blow your mind after watching these Italians eating all those 12 inches of pizza each. I was like: "how do they manage to stay skinny with all those carbs? 🙊" I guess, pizza is a staple food to them so it's just relating it to us, Filipinos, eating in Mang Inasal and leaving the said fastfood with a stomach bearing atleast six cups of unlimited rice 😆. So there. As for me and my daughter, we only managed to eat two slices each and brought home the rest of our ordered pizza for my husband who chose to stay at our rented villa.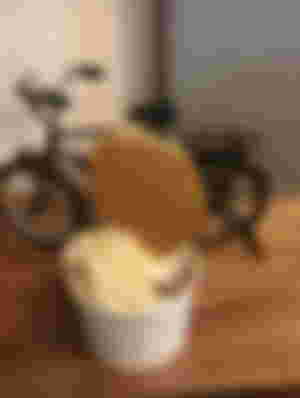 My 1st trip to Coron was in 2017 and when I get the chance to go back two years later, my trip to Coron will not be complete without making a bee line to Pedro's Gelato. This ice cream shop is not franchised in other cities. You can only find them in Coron. I ordered salted caramel and cheese brownie fudge while my husband and daughter ordered the minty cookies and cream.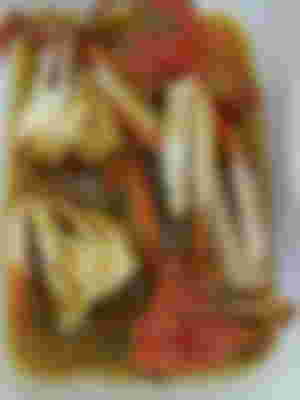 Buttered Alimango 😍😋 This one was cooked by our tour guide Argel while we are on our boat on our way to Pass Island. Writing about it now made me want to crave and look for someone who might be selling it locally. Maybe, I'll try my luck at the wet market and asked hubby to do the cooking. 😅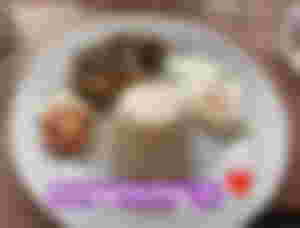 Grabbed this photo again at my IG Stories. It seems that it's only in Coron that I can find the best danggit. I can't find one in our local market that tastes as good as the one they are serving in Coron Village.
This foodie post is a lot lengthier than what I expected so I guess the plan of including Baguio and BGC food will have to be made on a separate post. See you!

Sponsors of crazybeautifulfurmom
Enjoyed this article?
Earn Bitcoin Cash by sharing it!
Explain
...and you will also help the author collect more tips.