Falling in love or LOVE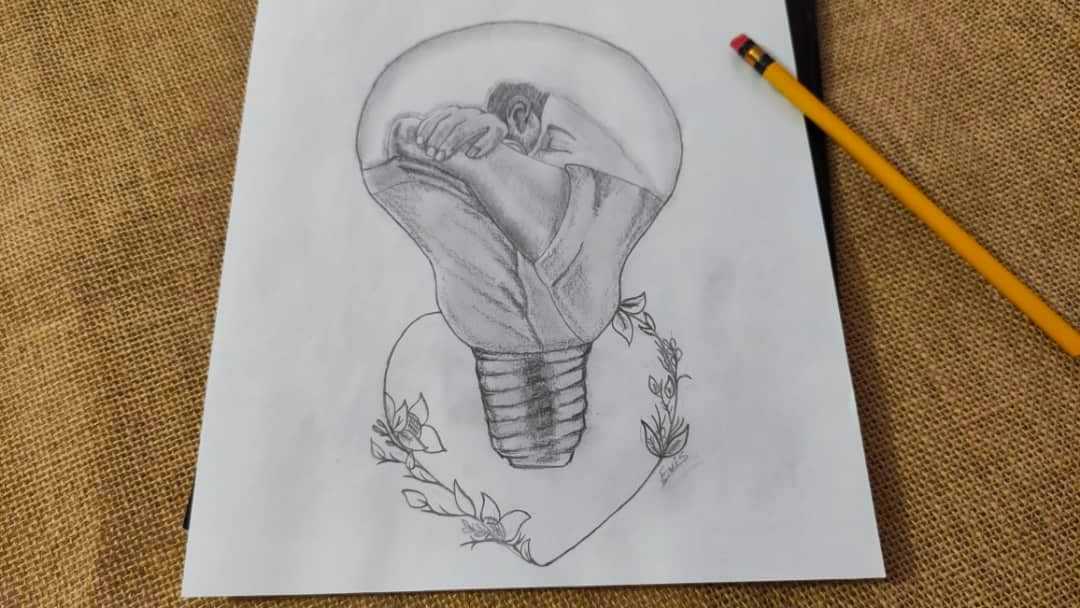 Greetings my dear readers, friends and sponsors of #Read.cash; today I want first of all to wish you the best in the world and bless you so that we continue to do well today, tomorrow and always.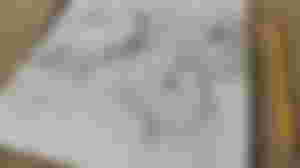 This week I have continued drawing some things that I see on the internet and I like; they are drawings that constantly inspire me for some specific reason; I remember a few days ago I did a hare in the mountains and when I sat down to think what had motivated me to make that drawing I deduced that it was my longing to be free again and go out and go wherever I want.
Especially to go to the mountains of my homeland where I was and still am so happy every time I go.
But today, this drawing that I present to you was inspired by another very different reason, since my thoughts and feelings are directed towards my children, especially towards my son Israel who is already 21 years old and is very attached to his girlfriend, so much so that I already feel that he is not my child and he is getting out of my hands.
All parents know that children have to leave someday, they always tell us that the bird will leave our nest someday to take its own flight and it is only now that I am understanding that this moment will soon have to come.
I don't know what level they are at, for me they are just beginning and I only ask my God to allow me to see my son graduate from college and have a prosperous future. Seeing them has also taken me to remember my beginnings as a bride and groom, the time when we used to go out with our boyfriends for ice cream, to mass and then to the park or to the movies. In short, those were other times, there was a lot of respect, a word that today has been lost in the new generations.
But what is it to be in love? Are you really in love at this age or is it just a relationship based on sex and fun?

Love or Infatuation
Love and infatuation are two completely different states; according to the experts, infatuation is the hioeridealization of the other and is born from the "ego" that is to say, it is born from my need to have another person by my side, to feel that I belong to him/her or rather that someone is mine and belongs to me and rather it has to do with a state of loss of reality. Very different happens with LOVE, since it is born from the "BEING", it is born from the reality of the other person and allows us to see all the good and wonderful that the other person has but also lets us see the defects and limitations that the other person has and tells us in the best way how to know how to carry a relationship with all this together.

LOVE is a decision that is given in moments of joy, sadness and difficulties, but it also involves other things such as the complicity of a friend, the surrender of a brother and the passion of lovers.
True LOVE is the one that allows the other person to be who he/she is freely, without fear, without appearances, on the other hand, infatuation seeks that my partner ends up molded according to my needs.

For each of these things it is important that today it is important to live the courtship, today more than ever you have to give yourself that time to share, converge, trust and thus see if you can really take a step forward in the relationship.
As a mother I only wish the best for my children, I think it is a natural feeling, but even if tomorrow he has to leave to make his life I can only bless him and wish him the best in the world, because his happiness is my happiness and if he is well wherever destiny takes him someday I will feel happy, happy and grateful to God for so many blessings.
I hope you liked my drawing, I apologize for being long on the subject but the truth is that the subject of children is something that really excites me. I say until next time friends and remember "Put a smile on your life".
---
Sponsors of carolinacardoza
---