That One Teacher That I Will Never Forget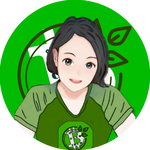 Yesterday, I read @Pinkchic's It is so exhausting but very worth it! article. It is about her teaching profession and how she loves being a teacher, even though it can sometimes be exhausting. Seeing her photos and how she is loved, cherished, and respected by her students inspired me to write this.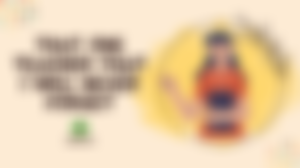 I am not a teacher, even though I wanted to be one, but I was once a student, which means I had a few favorites too. However, one stands out among the rest, and this article will be all about her.
I was in 1st grade when she became my teacher. She stands 5', I guess. Don't underestimate her height, though, because she was one of the most terror teachers I have ever met. I was pretty scared of her back then. She looked like a dragon who was ready to burn you alive. It sounds exaggerated, but that was precisely how I felt towards her as a kid.
I always tried to avoid making eye contact with her. I was not too fond of the feeling of her looking back at me. I was also scared that she would call my name in front of the class and that I won't be able to answer any of her questions.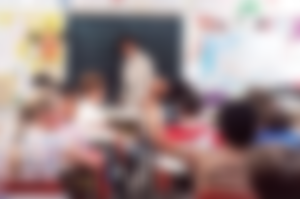 Mrs. Diaz was a terror teacher who would throw an eraser or chalk straight at that poor student whenever she would catch someone sleeping in her class. If she saw a student not paying attention to her, she would pinch their side until it would make them scream or shed a tear. My brother was one of her favorite victims, by the way, because he used to sleep a lot in her class.
During my first few weeks as a grade 1 student, my parents would carry me to school as they won't let me walk with my crutches. They were scared that I might fall or the kids would accidentally bump me, mainly because I was still trying to master how to walk with one crutch. Those were one of my first struggles in life, to attend school without being able to walk on my own.
Thankfully, Mrs. Diaz was there for me and helped me survive my 1st year as an elementary student. She would carry me whenever there was a school activity, so I could witness what was happening outside. Every time there were feeding programs, she would take me, so I could also try those healthy treats, chocolate/milk drinks, and other food available for the students.
I felt embarrassed about that, but she always made me think it was alright. To show my gratitude, I would agree to take her gray hair every after lunch while she would take a nap. I enjoyed doing it because that was the least I could do to make her feel I appreciated everything she had done for me.
I felt terrible for Mrs. Diaz, though. One time on a Friday afternoon, she forgot about me and locked the classroom while I was still inside. My mom came a bit late that afternoon, so as my teacher, she was supposed to wait for my pick up. I guess she was in such a hurry that she had forgotten I was still inside her classroom. My bad, though, because I was too shy to speak up and call her attention. She locked the door, and I was sitting at my desk, thinking about what it would be like to be alone at night in the classroom.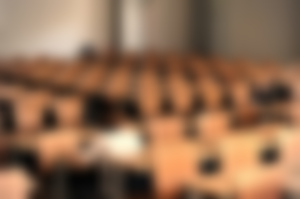 That night, after my dad learned about the incident, he went to her house to discuss it. As a father, he got furious and threatened my teacher for her negligence. I think the situation was also a blessing in disguise because, after that, my parents allowed me to walk on my own. Still, I felt terrible that my dad came to her and said unpleasant things to her.

I honestly don't know if Mrs. Diaz is still alive now. I hope she is, though. I pray that her health is still in good condition and that her family is too. I have not seen her for a long time now, but she is that one teacher I will never forget and will always cherish for all her kindness to me when I was still a grade 1 student.
Life is already tough for people like me, but teachers like her give us more reasons to continue learning, keep chasing our dreams, not be afraid in the big world, and be the person we want to become.
---
Feel free to follow me on:
noise.cash | Publish0x | Hive | Torum | Twitter
---