"ReadCashRain" - The Best Innovation of 2022 by @Coolmidwestguy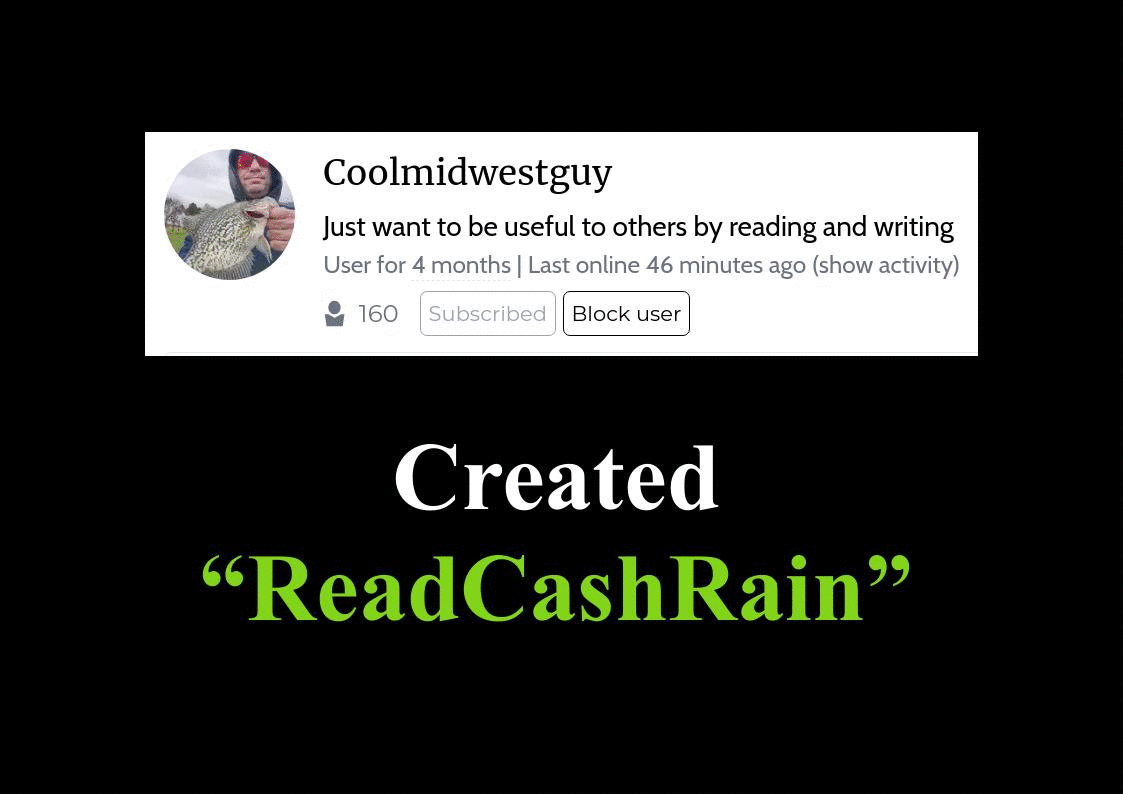 The engagement was not satisfactory when the random reward was present. I used to get very few meaningful comments and replies to comments.
I forgot to admit that I am on ReadCash only since December 2021.
Anyway, when the rewarder bot disappeared, most of the random bloggers also disappeared. Because there remains no opportunity of collecting airdrop BCH upvotes from a software-driven account called "The RandomRewarder."
To me, the vanishing act of the rewarding bot is a good thing on a blogging site.
I strongly feel that rewards on our content SHOULD be FINITE as per the QUALITY of the content.
---
The founders of ReadCash created the site to promote Bitcoin Cash. Promoting Bitcoin Cash, aka BCH, was the primary purpose. Blogging and engagement were secondary or a bye product.
Whether you agree or not, random BCH airdrops were like random wages to bloggers on ReadCash for performing the roles of active promoters of BCH.
The efforts to make ReadCash a true blogging platform remained on the back foot. It is quite natural for a BCH-promoting site to stay passive for blogging.
The question remained unanswered who would take care of doing something to push engagement among the blogging community?
---
"ReadCashRain" - The best invention of 2022 by @Coolmidwestguy
The following screenshots describe what is "ReadCashRain."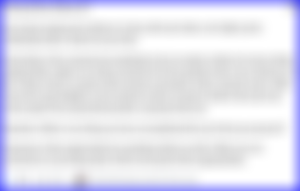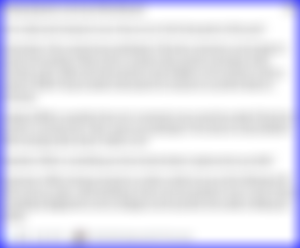 Screenshots Sources: "ReadCashRain" posts A, B, C.
---
Kudos to @Coolmidwestguy for his effort to create an innovative engagement tool for the ReadCash creators.
I think "ReadCashRain" is one of the most wanted digital instrumentals for the creator community in and around ReadCash, and elsewhere in the crypto blogging sphere.
We are grateful for @Coolmidwestguy's contribution through ReadCash.
---
Twitch: Debesh Choudhury.
Odysee: Learning Times, Debesh Choudhury, Music, Film, etc.
YouTube: Learning Times, Debesh Choudhury.
Set up a new chapter on LinkedIn and these content-sharing platforms!

Consider adopting a GNU/Linux OS for your computers!
Video Source
---
Cheers!
Unity (Debesh Choudhury)
Text Copyright © 2022 Debesh Choudhury — All Rights Reserved
Join me at
Twitch, CashRain, Odysee, LinkedIn, Twitter, NoiseApp, ReadCash, Publish0x, and Facebook.
Lead Image:  Public I created a GIF using my title texts and a screenshot from the ReadCash profile of @Coolmidwestguy .
All other images are either drawn/created/screenshots by myself or credited to the respective artists/sources.
Disclaimer: All texts are mine and original. Any similarity and resemblance to any other content are purely accidental. The article is not advice for life, career, business, or investment. Do your research before adopting any options.
Unite and Empower Humanity.
#readcash #readcashrain #content #engagement #blogging
Dec 31, 2022