The Michaelson Effect, Jason Dickens Story
2 years ago
(Last updated:

1 year ago

)
Jason Dickens,
Throughout my adult life I considered myself to be physically fit. I worked out regularly (4 to 5 days a week) in a gym (weights and cardio), ran several times a week, and was an avid hiker. I had also spent 13 years in the Marines Corps, where I annually performed at a first class fitness level, and successfully completed various military training evolutions. Even though I was disciplined and successful, I understood my current path did not lead me to lifelong wellness. First I had yet to heal completely from a recent ACL knee reconstructive surgery, even though I had been medically released. My stamina, dexterity (balance), and flexibility were all sub optimal. And my workout recovery period and injury rehabilitations were frustratingly slow. By classic western medicine standards (BMI, heart rate, blood pressure etc.) however I was deemed in great health. Moreover, most professionals deemed my "minor" concerns as middle age issues. I knew better!!
My goals were to return my reconstructed knee to pre-surgery mobility, reach and maintain a fitness level equivalent of an athlete half my age, and develop a deeper understanding of holistic wellness (body, mind, and spirit). To achieve these goals my fitness approach had to change and change drastically. This is when Michaelson Williams entered into my life. Michaelson's fitness philosophy simultaneously addressed all of my goals, and most importantly cultivated my mental edge. Significant improvement in physical agility, balance and stamina are the hallmarks of the benefits I've realized.
Executing a perfect lower plank for over 12 minutes during I'm Core Fit "plank challenge", is one measure of how far I've advanced. Michaelson's disciplined and dynamic training philosophy, which emphasizes core fitness, small and large muscle control, and mental development, has been a life changing experience that has impacted all aspects of my life. I have a much deeper understanding of my personal biomechanics. I've developed a capacity to design my own comprehensive training regime, including integration of regular rehabilitation, and injury rehabilitation. And most importantly I've learned to appreciate that fitness is truly 95% mental and 5% physical. Thank you Michaelson for your guidance and instruction over the last few years! Until the next Everest....
Ph.D. in Chemistry, University of Tennessee, Knoxville, Tennessee
To begin your own true success journey with Michaelson, Visit: Map Magazine dot com, to learn about the Goal Phoenix Crypto, successful goal-achievement cryptocurrency Project. Now you have the opportunity too write your own Success Story, when you trade your successful goal achievements for cryptocurrency.

Why is it important to me to have you listen too, or read these stories of success while on the journey with me, Michaelson Williams? To be completely honest I am working on building a level of trust in the GKA, Good Karma Army community and beyond. Why do I need to build trust in the community, and with people who are just learning about me? Here's how I see it... If you can trust me as a person then you will also trust my mission in life, my definite purpose, if you will. Why is this important? Because my definite purpose in life is to help you, each and every one of you to achieve True Success. You may be saying that, he doesn't know me. But I do... You were me a few years back. Searching...
I can't say that I was born for this purpose, because I don't know that to be true. What I do know to be true is, I've develop the person I am today for this mission, and I want you to be a part of the mission, just like Jason, and other people who attracted me into their life. The mission goes well beyond health and fitness, and today aims to reach across all Successful Goal Achievement through the Goal Phoenix Crypto cryptocurrency project. The reason for these former client story's that I'm sharing is to show you that The Michaelson Effect is real. People who are drawn to me and my work become successful in whatever they so choose. I want that same success for you, but it takes trust and movement on your part. Listen to the Michaelson Effect stories and then take action yourself, so that you may benefit in your life, like never before.
Respectfully,
Michaelson Williams,TSX, Author of True Success Naturally, Editor-n-Chief at MMAP Magazine.
I am the host of the True Success Xpert Podcast where I interview and sometimes am interviewed by some new age entrepreneurship. This podcast is always exciting and intriguing as the conversations cover a broad spectrum of topics.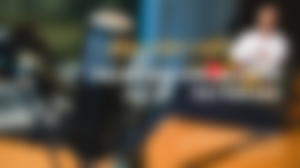 Michelle' Story: https://read.cash/@TruSuccessXpert/the-michaelson-effect-michelles-story-of-success-c2709f24
Marc's Story: https://read.cash/@TruSuccessXpert/the-michaelson-effect-marcs-story-of-success-8f9e6af9
Bob's Story: https://read.cash/@TruSuccessXpert/the-michaelson-effect-bobs-story-of-success-a788f0d1
Jason Paul Grieco's Story: https://read.cash/@TruSuccessXpert/the-michaelson-effect-jason-paul-griecos-story-of-success-73a71ca9
Janine's Story: https://read.cash/@TruSuccessXpert/the-michaelson-effect-janines-story-of-success-af1ac20f

Sponsors of TruSuccessXpert
2 years ago
(Last updated:

1 year ago

)