The Creepy Guy in The Supermarket!! - Part 1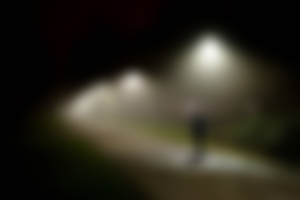 Mom and dad got separated when I was 6 and ever since that time, I'm living with Mom. My dad is a rich guy but he gave an ultimatum to Mom during the divorce that either he stay with him and don't talk back to him or he is dumping Mom and me, who was just 6 into the streets. My Mom has too much self respect to accept that from a man and she chose divorce and also signed papers that she does not need anything from dad. And we have not heard from him ever since. We heard from friends that he got remarried and my Mom cried all day that day...My childhood was very tough, we find it extremely difficult to even eat properly everyday.
But my Mom did not give up on me or my education.. she works three shifts a day just to keep food on my table. I promised her that once I graduate, she does not have to work even one day. Her health started to deteriorate as she never made time to relax, and thus I strictly told her to drop one shift everyday, take rest and I will cover that shift for her, instead of her. My Mom's supervisor is a good family man who understood our struggles and even though I was just a teen, he gladly accepted he switch and even told that he will pay me more if I do a good job, which I'm everyday..
I work at a departmental store or should I call it a supermarket, our store is a massive one with lot of inventory at the back and a huge aisles at the front. We cover from food to tools, thus having a lot of customers and pretty busy days everyday. Business was running nice and I had decent pay and also time for my studies. I always stood at the top of my class, the fire burning in me to show my dad that Mom and I can do well in life even after he dumped us is driving me everyday. Whenever I feel tired or want to give up, I remember dad's last words, "You both will come back begging for my mercy!!!".. Nope.. I will never make it happen.. I take my job very seriously and try to help customers to my full potential. Things were going well and Mom started to recover and gain strength as well.. But, it all turned around on that day...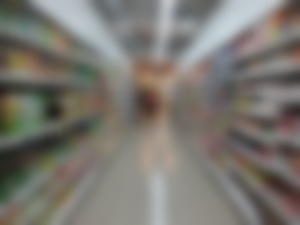 I was organizing one of the isles when I noticed a huge something next to me breathing. I jerked off from my place to turn and see, ahh.. it was Peter.. Peter is a customer for this store for at least 6 months. He is buying in the same store from the day he moved into the city few months ago. He was almost 7 foot tall, very well built and does not smile or talk. He only gives one word answers and talks to ONLY me. He told his story to me and to nobody else.. he does not even go to other aisles.. I wonder why... but he is very polite and never gave me negative vibes.. so I leave him be..Maybe he is alone and just need a companion, I always thought...
Peter was standing beside me breathing heavily on that day.. I stuttered "P...P..P.. Peter.. it's you!!!.. you gave me a heart attack.. wassup? need any help?" He just stared at me for few minutes constantly without moving his eyes from mine away, not even for a second.. For the first time in a while, that sent all the creeps in my spinal cord and I really wanted to walk away from him which I did.. Peter started to literally walk behind me, wherever I go.. I moved to the baby aisle, he followed.. I then went to organize vegetables, he stood beside me.. I then went to the furniture, he followed me quickly and stood with me.. and he really tested my patience when I went to Toilets and he followed me in to the bathroom too.. I shouted at him, "what happened to you today Peter? why are you following me? leave me alone or I'm calling the cops.. Go.. Now!!" I then went inside to do my business and came outside and checked... There was no Peter, nobody was standing there.. I sighed"Phew!!!!!" and for the rest of the day, I went to do my work..
"Emma, we will be closing in 30 minutes and I will take care of the front and you go back and check today's inventory and amend the ledger in the systems..." my manager told me in the intercom. Sam is the guy who usually checks inventory at the end but today he was off.. so I had to do it and my manager want to protect me and did not want to leave me at the front because I would be alone in the store and it's already dark outside.. I took my list and went down to the basement near the backyard and started to check the inventory when I felt the same disturbing breathing near my neck once again. I KNEW!! My heart immediately knew who it was.. "P.. P..Peter???"
I turned around to see Peter standing tall behind me, breathing one me, holding a gun in his hands...
That's all for today folks, watch the space for more tomorrow :)
Thank you my lovely spons :)
Yours bloggingly