My Best vs My Worst - A 'New'year's Prompt!!!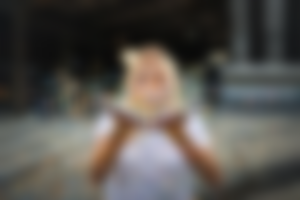 Hello my lovelies of Read.. Another weekend is almost here and what's different now?? Well, we all know this weekend is also going to bring a fresh year for all of us. Let me ask you one thing, give me your honest reply. Did anyone of you even remember we entering 2021?? or is it just me? Personally, it is all like a freaking dream from Jan 2021 to Dec 2021 for me.. I'm still somewhere near March 2020 when the world slowly started to lock down and after that situation, everything seems to be so disassociated with the reality that we are living in right now. It does not seem to be proper earth at all... we all suddenly woke up and realized that we are in some alien planet and other creatures are controlling us and our lives.. Well, me and stupid imagination lol. I might seem joking, but I'm actually very depressed inside...
I honestly only remember few bits and pieces that happened to me in 2021 and rest of the months, I do not even remember honestly. I mean, didn't we just had new year celebrations of 2021?? didn't we just had Halloween where we all happily participated in the contest? are you kidding me? is it like yesterday ya'll wished me for my Diwali celebrations? bruhh.. who remember Christmas?? seems like it happened in some distant past when in reality, it was like 5 days ago.. where is the time going? what even is happening to us?.
Apart from these questions, I want to start a new prompt here in Read cash. I request you all amazing users to take time to write a post explaining ONE BEST THING HAPPENED TO YOU IN 2021 VS ONE WORST THING.. Just write only one...it might be, your first time becoming a parent, or you meeting your loved ones after a long time or someone beloved to you passed away... One best vs One worst and PLEASE USE hashtag #BestvsWorst and also include "BestvsWorst" in your "topics" section so that we all can read it...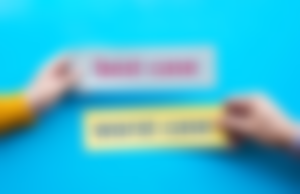 MY BEST:
Discovering Read/Noise and Achieving #Club1BCH:
Would you even going to get surprised when I say the best thing happened to me in 2021 is finding Read cash and Noise cash?... If you read my 1BCHJourney post I made here a couple of days ago, I clearly explained all my feelings about my passion regarding blogging and writing from 8 years, how I found my niche, who helped me all though the years in blogging and etc.,.. If I write about all that again, I will be plagiarizing myself haha. So, in a nutshell, I want to say that discovering about Read and Noise are the best thing, I would go to the lengths to even say that these two feel like God's gift to the depressed me and my mental status..
I was yesterday, I'm now and I will be in future be eternally grateful to the Read cash owners, staff and Mister @MarcDeMesel , for creating this amazing community and supporting people are mostly down with their lucks in this pandemic situation... Ya'll doing God's work. Bless you...And you my sponsors and all of you my wonderful friends who are there for me, constantly supporting me, commenting in my posts, tipping me and even thinking about me, what can I say other than... THANK YOU!!!! ...Don't even know what my mental state would be right now if I don't have a platform to vent and people to uplift me..
@Bloghound sis, Thanks for advising me about writing in Read.. bless you. Thanks you sponsors for believing in me and thinking me as worthy enough to support me..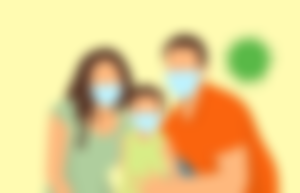 MY WORST:
Covid:
Let me start by first thanking GOD and my friends from college for protecting me through out the isolation and proving me proper guidance and advise during the situation.. if it isn't for God, there is no me right now... point blank period...
I'm not going to extend this conversation saying how I got tested, how I survived and what happened next.. because if I do this, this post will be extended to another 5 parts, because I have that much material to write down.. Maybe I should write about how I survived Covid in another post.. but am gonna say, I, my 9 year old (8 that time) and my husband, we tested positive for Covid back in May and extended isolation towards June 11th.. and it was the worst nightmare I could ever imagine.. so much that I would go to the lengths to even say that my pregnancy and labor was so easy compared to that torture we have to go through.. Mind you, we all had ONLY mild symptoms...imagine moderate to severe..
God forbid any of you here ever get that disease ever.. I will pray for you all that none of you should not even go through what I had gone through.. Those 14 days were hands down my worst days of my life let alone 2021 ...I wake up everyday and thank God for it was over and we all are alive now.. so so thankful we get to live life every single day.
Those two are my best and worst... go ahead and write yours guys, will be waiting to read everybody's and I know so many ya'lls best would be read haha...
***************************************************Wishing all my lovely Readers a very Happy New Year and sincerely Praying that 2022 should bring a LOT of Health and Prosperity to all of us.
Yours Bloggingly