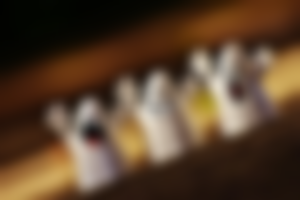 Hello Good morning guys....As I have been hinting about a contest for so many days now, It is finally time to post about it. I'm conducting a Halloween contest in Read cash for this year and I'm so excited about it.. the rules and regulations are very simple
Make one post about any Paranormal story/aliens/real life hauntings/Conspiracy Theories/True crime stories/real life ghost experiences/Imaginary stories written by you/Urban legends/Abandoned Haunted places/Creepy-pasta/Mythical creatures like mermaids, dragons, Witches, big foot etc/Stalker or serial killer stories .... Take one topic from above mentioned list or basically anything that is creepy and write a post about it

Just for fair play purpose, the post must be minimum 500-600 words or above but not below and try to make posts in English. This makes sure that all the posts are given a good fair chance so that when final winner is selected, their posts would be worth to win the prize...

Post your blog under the topic "Halloween Contest 2021" like the picture below, and also use #Halloweencontest2021 in the post, so that I can find all your posts in one place

The last date to submit your entries is 30th of October, that means you have 10 days to participate. Please spread this message across Read and Noise so that, the more participants, the more content/views we can get and the more fun it will become.

I wanted to go with "most upvotes" or "most likes" to select the final winner but because I have clearly seen favoritism exists, I will be selecting the first winner by myself and their post will be upvoted with $7.

The second and Third winners would be selected through a Raffle draw and their posts will be awarded with $5 and $3 respectively. And another $5 dollars be shared among all the other participants, so everyone who participates wins something or the other :) Thus making this contest totaling to $20.

If anybody is thinking this is very less money, I apologize, this is my first ever contest as a newbie, moving forward, I would be able to do bigger contests. Hope you guys understand :)

Good luck to all the participants and if you have any questions, kindly drop them below.... I cannot wait to read all your posts and get my a$$ spooked...
Andddddd.. how is it a Blackdoll's post without something to spook you guys... that too during a Halloween series?? enjoy the short spooks below....
Spook 1:
My phone kept beeping during that night and i kept seeing the same message again and again... "I miss you boo boo".. that is from my best friend.. ughhhh I had enough, I need to tell her to stop her nonsense... so I took a cab and went to the grave that they buried her and shouted "stop messaging me"... ever since that day, the beeping stopped... but unfortunately, the knocking began, I first thought it was the window, but it was from the mirror on my closet door...
Spook 2:
My sister's death was the hardest thing my family had to ever go though. My parents still this day could not get over it... they refused to throw away her items and still keeping everything intact in her room, including her rotten corpse on her bed....
Spook 3:
My neighbors had a lot of pets while I was growing up. They all used to make noises by scratching the walls at nights... it never bothered me when I was a child... now that I have grown up, the scratching noises now bother me more considering I have moved out of my house and now Live alone...
Thank you my kind sponsors... for believing in me from day 1. Bless you until eternity
Yours Bloggingly