Woman, Give Me Some Lemon
For the first time in India, we are facing a Lemon shortage. One of my favourite fruit which is sour in taste.
This year due to unfavourable climate conditions during the crop growing cycle, the majority of fruits were destroyed early and the yield is very poor this time.
India doesn't export and import lemons and so we consume them domestically.
And we produce approx 17% of Lemons in the world.
Earlier in the previous year, we used to buy it at 0.065$ for two pieces but in my place now, one piece costs 0.19$ and if you move to more deep into the city it costs 0.265$.
Sometimes I think life is slapping and spanking us continuously with the rise of prices every basic need of common people over the last two years. Don't you think so?
Ah, my butt hurts!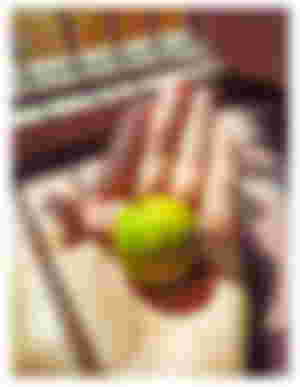 The reason is that this small fruit impacted us a lot is because it's the cheapest and most easily available source of Vitamin C which even poor people can afford and Vitamin C is very important to add to your diet as it increases immunity and the so-called 'Plandemic' is still here. The previous year my Uncle got caught in it, his lungs were damaged he never smoked and he was a doctor himself, lol. Luckily he is okay and healthy now. So we still want to go on the safe side.
You may have seen the benefits of Lemons but I'm challenging you may haven't seen some which I will share with you.
Rich in fibre and helps to improve digestion, better digestion. Better health and better skin as the majority of diseases and problems start from the stomach only.

Can even make a shy person 'Wink'. If you are having trouble winking to your crush and loved ones. Just lick some before seeing them, lol.

Rich in Vitamin C and flavonoids ( antioxidants ). Which protects you from diseases by making your immune system stronger.
Of course, I know one can't eat a complete lemon as it's too sour and who knows you will get a permanent weird expression due to that. If you have a baby kid at home. Have him/her taste a few drops of it and enjoy their expression, evil haha! Lemons aren't consumed directly but are mostly used in salads and juice.
A Better Drink In Summer
In summer I know many of you like to drink cold drinks and other drinks but if given an option to choose between cold drink and lemon juice. I will always choose lemon juice. I just find its taste too pleasing. Also sometimes cold drinks cause throat issues and after drinking them you had to drink lots of water as they are very acidic in nature and they absorb water from your body.
And let me tell you an interesting fact Lemon Juice is also acidic in nature but after digestion, it becomes alkaline so overall a very healthy drink. As more alkaline the drink, the more healthy it is.
A Simple Tradition Following Lemon
Lemon is one of the most famous juice in summer in my place.
We even have a tradition to give lemon water or lemon juice to guests or people who visit our house during summertime. The lemon juice replenishes their lost energy and makes them active again.
We mostly use Lemon, Water and Sugar and mix them well to make lemon juice, some add a bit of salt also which clears any digestion problems.
What I want lemons, and so I asked my sister where are the Lemons, Women give me some. As I didn't find a one in our kitchen basket. And she told me that father brought only two due to high prices and now we don't have any left. Ah no, how will I wink now. My days to Woo people are over now.
I guess I will have to bring some extra lemons myself next time.
See ya, eat as much as Lemons And Melons you can this summer. Oh yeah, I completely forgot about Melons. If we face any shortage of it, expect this to be featured in the next article, huhu.
I am also on some other Platforms, Let's be friends there.