Independence Day A Very Special Day To Remember
Imagining about the history where people were turned into slaves in their own country feels like hell and a nightmare to me. I can't imagine the pain, torture, injustice, and brutality they faced in those times. This shows how inhumane humans were and compared to today's they were more brutal. Gah, don't imagine it will have a bad effect on your mind.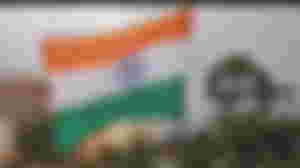 Today is Independence Day In India, a national holiday on the occasion of independence that Indians got from British rule in the year 1947. So basically it's the 76th Independence Day and 75 years of Independence we Indians have.
For humans or any living beings other than air, food, and clothes next thing most important to me is 'Freedom'. Without freedom, there's no life in living a life.
Firstly hats off and thanks a lot to those people who worked so hard to provide independence to our country. The names are uncountable. But your work as a freedom fighter will never be forgotten and you all will be respected till generations come by.
I can't imagine how hard freedom fighters' life has been still they never gave up that's something to learn from them.
What's Special About This Day
This day has a special place in my heart due to the memories I made during my childhood in school days. Earlier as a child, I didn't understand the importance of this day. I just knew that this day an event will be organized, a flag will be hoisted in which we will dance, play, sing, listen, play and at last get a packet full of sweets the most important thing haha. Back when I remember myself, I was a class representative till 7th class, yes I was on a streak. I still think I was an extrovert type back then as if not then it's not possible. As I used to command the prayers, be an anchor in such events, used to sing songs, and dance like a joker, lol I hope that wasn't some other soul of mine because I can't believe I was such an outgoing guy.
Later when the time changed I learned how important this day is and what freedom is! History was boring at some point in time but learning about the struggle for freedom opened my eyes to what I have to know and learn about the histories. It's not about knowledge only because reading about those freedom fighters you learn lots of life lessons and my blood boils and I go into super power mode reading the history sometimes, hehe.
Sponsor Of This Article:-

Image by Unity, Follow Noise, Odysee, LinkedIn, and an article for more info.
One thing don't take it as a normal day, hoist a flag, and celebrate but be united as a people as a human and one can't make you slave at all. Unity is the strongest power in existence which has defeated many stronger people.
Also, I'm interested to know about my friends' Independence Day. When is yours celebrated?
And fight for your independence because when you get freedom that's when you start living. And if you are comfortable in your zone then be it that way.
Oh and by the way I took two kids 1-1 sweets today, what I ocassinally treat them! Don't I deserve some.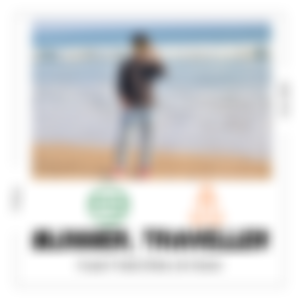 Author Links:-