I, Me And Myself
Hey, everyone What's Up?
My name is the 'TheGuy', not the real name but this is a virtual brand name that I use haha. I am 2000 year born guy so I feel like you can do the easy calculation and guess my age. A normal guy from a middle-class family just like most of you. From India. Colour- Brown with a bit of yellow mix,lol.
Shifted from a provincial life to town life.
I am a graduate dropout oh don't feel pity you know sometimes everything tries to bury you but somehow I survived but lost my appetite for studies and shifted my focus on business and blogging which I was doing for sometime when I was in Eleventh Standard but left as I good oh great in studies. So at that time studying was a big priority for me. I have always been a bright student till Standard tenth always Ranking in the top 10 in all the sections we had. Even though I was an addicted gamer somehow it rarely affected my studies, I think the effects were mostly on my body.
In 11-12th my grades dropped a bit all due to some teenage hormone effect, you know that tingly feeling which people love, oh shit I disclosed it already.
My hobbies are reading blogs, and watching Anime I used to draw them but nobody encouraged me at my kid age and I lost interest, next travelling. Can't survive without travelling, once a week is necessary for me to be happy and excited. Love to explore new places, and things.
I am still an introvert but I think now I am in mid of it as sometimes I act like an extrovert.
Some qualities:-
Can make you laugh and piss you off and even make you cry. People request me to keep my mouth shut or my blunt knife will hurt them or their stomach both in a good and bad way.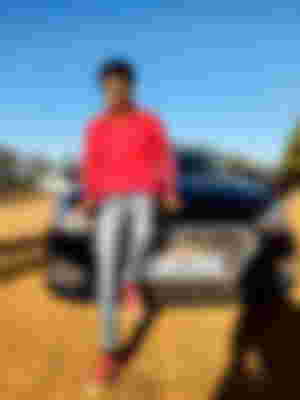 Excellent driver, can do lots of 360, power slide and even drift if got a nice vehicle.Never gets bored with driving. But not a good rider.

Adaptability and adjustability can adapt and adjust in any condition poor, rich, normal etc.

Thinks too much and cares too much for no reason, ah wait this can be a bad quality also haha.

Enjoys and lives in the present too much.

Forgets about things easily which hurts or disturbs me.

Loves the darkness, a bit evil and stone-hearted from the inside. But I am an early guy, not a bird.

Prefers to be alone but will never say no to a good company.
Ah, what the hell, I can't think about the other qualities of myself lol this much fewer quality I have, I expected better from you guy, and I'm disappointed.
What about the future?
I have plans to live a Digital Nomad life, achieve financial independence, have a healthy and happy family, travel the whole world and die in just one struggle. Don't want to feel the pain while dying lol.

* But the most important thing which I focus on is the present, the future shapes automatically then.
So this is just a simple post on TheGuy. There are still a Lots of other things to share heh-e but I won't share them in just one post. Patience I am here to live and enjoy.
And there's no fun in knowing people by what they say, rather through their actions and attitude.
I was reading my kid cousin's essay on Myself topic. It was good and hilarious as she had written she likes to eat this that she even wrote those who don't give her chocolates she doesn't like them, aww. She likes to play with this doll that doll and so I thought why not introduce myself here as in every standard I climbed in my school days the first day of a class I was told to write an essay about Myself, wow I remember this nice.
Oh, c'mon guys don't hide yourself, tell us about yourself, no one will judge you here.
And I request everyone reading this to write an essay on the topic ' Myself '. Got it students, now the class is dismissed! Those who won't do their homework will be spanked.
*I am also on some other Platforms, Don't forget to connect with me