Prompts are very contagious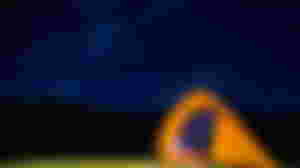 Trends of creative articles regarding prompts have always been passing my sight and gracious way every time. With a glimpse of every delightful article I totally admit that prompts are truly contagious. A prompt trend of revealing something unusual excites not only a delightful spirit but as well as a melancholic soul.
"A prompt is a new trend of revealing something unusual that excites both a delightful spirit and a melancholic soul."
Every photo has a beautiful story of sadness and happiness. Probably photos in a most wonderful gallery highly motivate a cheerful soul to never end a wondrous chain of idyllic gallery memories while taking a trip down memory lane without experiencing the joy and satisfaction through a display of appreciation even to the most simple things in life of a very own version.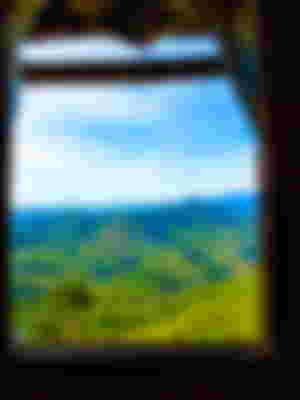 I have been reading a lot of articles regarding interesting prompts about a couple of days and truly I have enjoyed reading every article which I consider as a humble work of the heart as it has brighten my day. What makes a prompt contagious are the following:
The photos are as grand as a beautiful memory.

The gallery updates are as latest as the news.

The photos are randomly selected as a purposive sampling.

Sometimes it is an embarrassing photo with deep memories of affection.

The photo could be unknowingly worst.

The photo could be the most delightful shot of a best self.

The photo could be the most favorite.

The photo could be the least favorite.

The photo is as funny as a humor.

The photos are as remarkable as a remarks.

The photos are as strange as a stranger.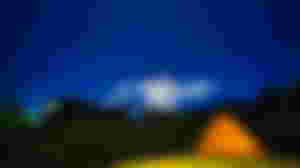 As I am taking a stroll down memory lane, I happily reminiscence the most priceless moment at the summit while my life is both thrilled and trailed along my tent pole moments where I am sleeping out under a perfectly bright and shining sky with my dazzling eyes joyfully looking at the blue home. And all of a sudden, I finally found the reason to smile of a very simple life yet with a luxury of delight.
The strangest of the strange photo in my most humble gallery may just be very simple yet it is truly a source of luxurious happiness and delight. And that with so much joy and delight in my most gracious heart, I would like to create my very own version of a prompt of raiding my album which is the strangest of the strange photo. The strangest among the photos in my gallery is a relaxing view as I wander around the beauty of nature and life with so much joy and excitement by the mountains and mountain ridges.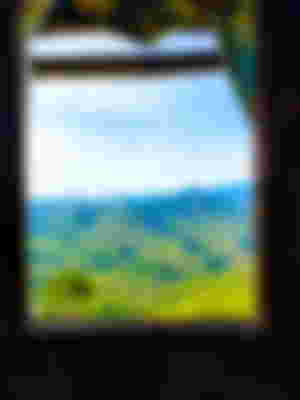 "The mountain once told me to climb for the summit gloriously to see an idyllic view of both success and failure."
A day by the mountain soothes my heart. A photo by the window somewhere in a most relaxing hut at the peak of a magnificent mountain is probably the strangest of the strange photo in my photo gallery. This was taken during a very long trail I once had while going to a spectacular mountain with so much wonders at the peak which made me madly in love of the most spectacular heart of the natural beauty of nature. The mountain once told me to climb very hard for at the top of the mountain is an idyllic scenery where love and joy never die.
"I am madly in love of the splendid heart of nature."
At a first glance, you might think it is just a portrait of a beautiful landscape. But if you would think of the big picture, it portrays a thousand words reflecting aesthetics of both beauty and life in the middle of adversity. Yet nothing beats a vividly emerald scenery for it is the beautiful colors of life. And for every gentle and lucid memory of an adventurous experience is a Sun's most luminous glow from within. Moreover, beyond the most dramatically triumphant ambiance is a humble reflection of a perfectly imperfect memory where neutral paths of possibility creates an avenue for better opportunities of the most prompts and challenges.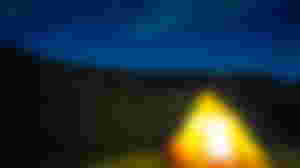 All photos are mine and were taken by me.
Disclaimer: This humble article is purely intended for entertainment purposes only. No part of this article is intended to advertise nor commercialize and it falls under the guidelines of fair use. All photos are mine and all ideas are mainly based on my personal learning experiences, thoughts, and opinions.