There is a lot to be thankful this year. Not just the life that we still have, but also those little things that gives impact to our lives. Not just this year but also in the past year. Although thr world was hit with a lot of problems and we are still battling on it until today. We should still be thankful because we are alive and still trying our bestest to fight whatever those problem that we are facing.
In some, year 2020 is really a bad year specially in Philippines when we had our first case of Covida year 2020 on January. We had to follow some rules that Government set for the safety of mamamayang Pilipino. It's hard especially if you don't have savings and all of establishments was closed. The business is down and a lot of worker is affected.
I don't really know what other is feeling, or it's just that I can't understand them because, I am used in isolating myself on my room. And my Mom has savings in case of emergency, that's why emergency funds is really important. For something like this to happen, you don't need to think of what you will put on your table to be able to eat. Then with the help of the Governments relief packs, we survived.
And then the same year, August 29 to be exact I discovered read.cash on facebook thanks to certain someone that I already forgot the name. Some saw 2020 as a bad year but for me 2020 is one of the best year for me. I feel bad for saying this because we experience a lot of disaster that year. But I also found a gem that year so, I mean the read.cash.
We saw year 2020 in different light, because of read.cash I met a lot of people that I considered as my friend now, a virtual friends. I learn new things like Bitcoincash and a lot more. I learn about Staking and NFT's. I learn some words that is alien to me, as in new, unheard of and never ever heard before. Looking back, not everyday is a hippie day in my stay in read.cash.
Because I have zero idea on how to write article, I thought of different way so that I can still earn here. Because I'm seeing a lot of article that contains Photographs, I thought of doing it also. I have tools that I needed. I have a Camera on my phone, It has an editor, a storage to collect photographs. And so I start my Journey in read.cash.
I become so active to the point of spamming someone's article because we are making their comment box a chatbox. But we are talking about something so, shikata nai ne. It is still Point System before that's why we have to be very active. But not everyday is a feast, because there is also a time that no matter how long and how many comments I made, I still have 0.00 on my wallet.
But I never give up, I don't want to give up because read.cash is only legit sites that gives me hope. Read.cash is one of the best thing that ever happened to me. This is the only site thay gives me unimaginable amount. That I never thought I will be able yo earn here. Because I am really not good. I not good in english, I don't know the right format in writing an article.
I actually tried searching on google on how to write a good article. But I can't understand it and so I just write whatever I want and whatever way I want. I don't follow rules in writing article. I also search for some topics on google because I can't really think of a good topic that I can easily write and explain. But I also stop it as I am having a hard time explaining it as it required a research.
I stop searching for a topic now. Because as I discover new things here I can also have a topic to share that everyone here might see it as useful. Also, I start sharing my life experiences here. Why do I have to spent so much time in searching for a topic if I have a lot to share from my memories, my childhood and experiences lol. Those experiences, I can use it now here in read.cash.
--
And today, I mean yesterday March 29 2021, it is the 8th month of my Stay here in read.cash. I can't believe I last the long. For someone who know nothing in writing article, this is really wow lol. 8th months of a roller coaster ride, from a sad day because of being ignored by Rusty but to the rescue those generous user who's giving me some love. So even if Rusty is MIA for a long time, I still have some friends here that is very supportive and gives me some dellers 😍.

Aside from my 8th month here in read.cash, I'm also celebrating my 600 subscribers. I know I know, most of them are a spammer that I get when read.cash is flooded of those you know lol. But 600 is 600 so, I want to celebrate it. I think 10% of my subscribers is the only active now lol. And not just this two guys. Because I have one more thing that is worth to celebrate.

From top 30+ last month as Top Tipper. I finally move to top 14. I really want that orange badge guys. I think it will look lovely besides my name teheee. That's why, I thankful to Rusty because of him, I was able to reach my goal this months and also I was able to share some dellers to my fellow users. Giving is really good for my heart hehe.
Anyway HAPPY 8TH MONTHS TO US read.cash and RUSTY 😍. More months to come and more friends to meet here. More knowledge to learn and more waifus to collect hehe.
---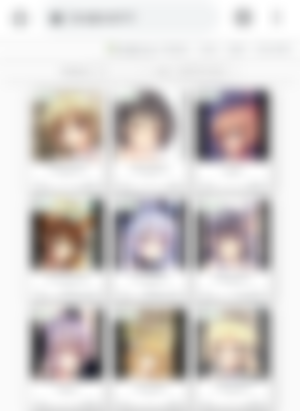 This is where I spent some of my time. In the Juungle. You can see a lot of collectible here. Some are the artwork of some user. Some is AI generated, like ponies and waifus and a lot more. If you are interested. Look at the link below.
To start in the Juungle:
Telegram Group:
Know more about Juungle.net and Waifus
--
Show your creativity and join in Juungle Sticker Competition. For more details visit: Welcome To The Juungle Sticker Competition: 1 BCH Prize
GOOD LUCK!
--
First 10 to comment a very valuable message will receive a gift. Happy Cooking!!!
---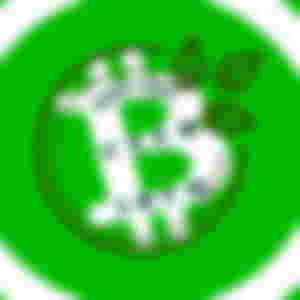 Achieving a goal is hard if you don't have the will to achieve it. So, why not add this goal into you LIST? If you are in read.cash or noise.cash then doing it is not that hard. Save every tip of BCH that you will receive in read.cash and noise.cash them HOLD it. BE ONE OF US AND TOGETHER WE WILL ACHIEVE IT. We💚BCH
Read this to Start!
---
March 30, 2021
--