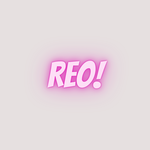 For today's article I would like to share you my experiences in saving money. When we are young, Parents thought us how to save money and how to spend our money wisely right? So that we can earn money.
When I was Elementary, I learned how to save money before. Because this method is very famous to all children before and that is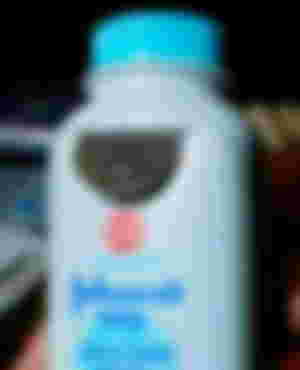 Saving money in a used bottle of baby powder. This method is very effective in saving money before. If I don't have a wallet, i use this kind of thing to save my money.
How can I save money using this kind of thing?
When I was Grade 3, When we are still living in our old house, I have a habit of collecting liquor bottles. I really like to collect liquor bottles in different places just like where the occasion located and after the party, for example is after the birthday party in my Uncle's house which is our neighbor before I'm asking their permission if I can get the bottle of the liquors and they always give me that. They did not mind if i will get it because they did not even use or sell it just like what I always do.
And Yes, I always sell those bottles including the cans of sardines and other used canned in the garbages. Well I don't mind if what the others think of me before and I'm not the only one who always did that and I have my bestfriend who is my childhood friend with me in picking some of these things in some places. It's so much fun being with her during afternoon time to go out and find some things like that and have a bet with her if how many Cans and bottles of liquor we can get and The person who have a lot is the most beautiful in that day.
Anyway, I'm holding stick in finding because I needed it so that I can fight something strange when I need to go to the places that have a big grasses. Because sometimes there are a lot of cans in the Canal besides the houses which where our neighbor used to throw that things. They did not know how to clean their mess and it become the reason why it's very stink beside their houses. Everytime I visited their place if my sister and we need to go to attend some birthday parties it is still the same. Which is sometimes I don't like to go there anymore.
Not just stick that we always holding during that time but we also use 'Sako' or Sack in English. That is our bag where we will be placed those. It's very heavy when i carried it because i'm just small and tin before lol.
So after that, when the 'Bumibili ng mga lata at bote' comes to our place. I'm very excited! Because at last, I can get my money. Because I'm selling those to them and before I don't know why they are buying those things that cannot needed anymore but I learned that they are using that to recycle. It still can used it and that's the reason why we have separate trash bins the Non-Biodegradable, Biodegradable, Recyclable and we also have a logo ♻️ which means Reuse, Reduce, and Recycle.
Anyway, when I'm selling those things before, I earned extra money for example 1 bottle of liquor is equal to 1 peso or $0.021 usd. If I find 30 bottles i will have 30 pesos and for the cans 50 cents each. And If i find 10 i will have 5 pesos in total or $0.10 usd. So after I get my money, I save it to my Alkansya or used powder bottle bank.
My Mama (Mother) is not angry if i do this kind of things before because I learned this method to my Grandfather. If he sell those things when I was child he always give the money to me and to my other cousins so that we can buy it to the canteen or dagdag baon pag pumasok kami. However she will mad if i go to the canal because she always told me not to go there because we don't know if there is a big snakes or other kind of things that can kill me. So when I go there and she will know she will spank my butt lol.
The money that i saved when i'm selling bottles of liquor and cans, I always use it if i'm lack of budget for buying things that i need in activities and or Assignments. Because we have 2 recess or time break before (morning and Afternoon) i don't have much baon so I don't have budget to buy things so i needed to use it. Which is good because i don't need to go back to school to go buy those things that i need because School is so very far away to our house.
And last last month, I decided to sell bottles and cans again. I was in our sala behind the gate before and someone comes and shouting "bote, lata" and guess what? It is the 'Bumibili ng bote ng alak at can' they are riding motorcycle and they are wet that time because of the rain. I look around if i can find something to sell and i find a kinakalawang na na yero or Metal roof but it's very old na. That is our old Roof of our Restroom because butas na butas na siya at need na talaga palitan.
I called them and go outside to get that thing and i remembered that I saw a sack of canned goods but it's not many it is in beside of our 'Kalan' where we always cook so I also get that so that I can sell it and my Grandma also call me that there is a lot of bottle of liquors and it is the bottle of Two by two or 2x2 in the silong of the kubo. So I get that too! Of course, There is no someone who sell it so then I will get it so that i have money lol.
I asked old brother if how much per bottle and he said that the bottle of liquor cost P2.00 pesos each or $0.042 in usd but the cans and metal roof is depends in by kilo in grams. So that time, I have 10 bottles of Liquor and 13 cans and 1 folded of metal roof. So they give me 20 pesos or $0.42 usd for the bottle of liquors and for the cans and folded metal roof is 15 pesos or $0.31 and total Php 35.00 or $0.73 usd.
After that moment, I started to collect some cans, water bottles, and even liquor bottles. My Uncles are always drinking after work if they want to and they are also good drinker if we have an occasions so I always collect their liquor bottles after they drink so that i can sell it.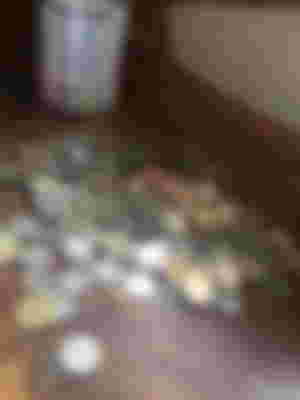 As of now, I counted my total earnings and I already have Php 500.00 or $10.46 usd but not all of these are my earnings in doing that. Because the other coins are the exchange coins and also the other old coins is just i find it in anyplace around the house lol. It's very hard to Earn peso coin so i always pick up those left behind coins even if they look like old now.
However, I don't use it. I just save it in my peso bank because it's still not full. I need to save a lot of money more before i will used it. Maybe i can use that in buying if i dont have money and I really badly needed or for emergency purposes. But as of now, I let that set aside first and i will add/save more coins.
Thank you for reading, How about you? Do you save money too? ☺️
---
My Other Previous Articles that you can also like to read: