The biggest gift? Gratitude Challenge.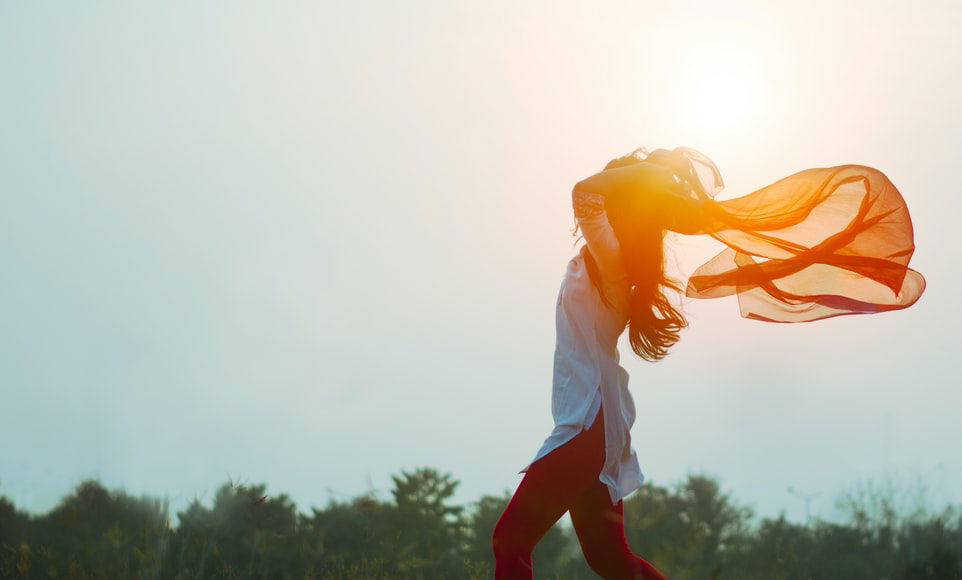 "You have been waiting for a gift all the while but you forgot that you are the gift - unwrap the gem within and shine!"
As of the time of writing this, it's 10:02 am and I just decided to take my time till this moment to make a post. Yesterday, I intentionally took my off day as I closed up from all blogging platforms except that I posted since I couldn't miss a day making a post. Even when people were afraid of going to Church yesterday due to what happened on the 5th of June where some members in a Catholic church were massacred when they never expected it.
Thank God they were arrested and from what I heard, they said some women went to appease their gods which made it possible. Well, I don't know if I should believe it or not but I think there are powers though. Who created the powers? That's a question for you.
On that particular day, I received countless calls from my sister and aunt asking if I was safe because it happened in the state where I am but in a different town. My sister was relieved when she heard my voice and I couldn't stop laughing. I asked "so, you love me this way?" but this naughty girl always has this funny reply. Do you know what she said? "I only called perhaps someone would pick up to come for your body" 🤣🤣 that girl is just so cruel but I know she was joking and we both laughed it out.
Yesterday, I went to church and when the service was going on, different thoughts were coming into my mind. The thought of plans to take if something of such happened and I looked at the only fence in my church, it was so high and I was like "what if they come and attack us, how would I jump over the fence?" 😅😅 But do you believe that even when you don't have a choice in the face of a gun or a bad event and you need to save your life, you will do what you can't do ordinarily. Lol, I pray may God keep protecting us.
On a norms, those who have died never planned it. They went to church that morning as a normal person would. Thinking to return to make their lunch. Many would have some unfinished projects to complete once they returned from church and others, just want to visit their friends after church but see what happened. They never expected it.
There was an old woman with a dead child. She said it was her granddaughter who came to visit her from abroad. What would be the fate of the parents? They would be like "I shouldn't have made her visit grandma". What if it is the husband who insisted she visit her grandma? Wouldn't the wife blame her husband? Nobody saw it coming.
At least, here I am today, happy to visit you guys. Read articles and keep smiling reading those funny lines in your articles. At least here I am, woke up with a happy smile on my face because I believe the day would be fine. At least here I am, already made a post on Hive and posted. Here I am, almost preparing my breakfast but I had to stop it so I can make this post and return to cooking thereafter.
Since there are things in my life that I need God to take over and control, I still have the hope that tomorrow would be better because I am alive and breathing. I don't have to worry about anything because as long as I am still breathing, there's hope.
My biggest gift that is greater than anything on earth is Life. Yes, I am living and doing what I want. Isn't that a big opportunity for us? If you woke up this morning, there is a need for you to be grateful always for every breath in you.
Go and check on some people in the hospital. They are being given oxygen to breathe, eat and urinate but here we are doing all these freely. Life is a free gift to everyone still living on earth and even though you are going through some challenges, then keep being grateful and trust in God.
No one knows tomorrow and I would implore us to keep doing the good things. Be humble and love everyone no matter what they have done to you.
Love is love even if someone betrays you, it is that person who did betrayed you and not love itself. That was what @Olasquare said to me as a comment on blurt. That word has meaning to me.
So, give love a second chance even if you have been jilted, left alone or betrayed. The individual did that and not love itself because love doesn't betray, doesn't envy. Love is kind, patient and persevering, Love doesn't hurt at all. So, spread love to everyone with a smile and make all days productive for you.
Thanks for reading
Image by Aditya on Unsplash
Sponsors of Princessbusayo