Why Is Bitcoin Cash Up 200%?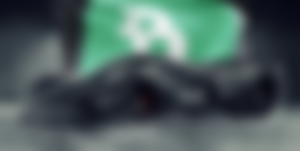 If it is not decentralized, it is not really worth anything.
There are no trade-offs. The real value behind any cryptocurrency is censorship resistance. Without that, you get a centralized spreadsheet with a team or a single person in control.
Bitcoin Cash is a permissionless, fast, and reliable peer-to-peer electronic money system, scaling to meet mass adoption.
Bitcoin Cash contains all the features of Bitcoin, but also scales on-chain to meet global demand for censorship-resistant digital cash.
Transactions are fast, secure, with low fees, in a decentralized network with no person, team, or private company in control.
If anyone is wondering why Bitcoin Cash is "pumping", then here are some of the reasons.
Although, there's more.
This is a collection of previous stories that explain why the price of Bitcoin Cash suddenly increases rapidly.
What the market sees in Bitcoin Cash and why investors are flocking to support Bitcoin Cash while the price is still low.

This is a collection of the latest stories regarding developments and positive Bitcoin Cash news:
Bitcoin Cash builds non-stop, while the rest of the cryptocurrency field is solely interested in not losing access to insider knowledge in pump-and-dump schemes while delivering the absolute minimum in developments and adoption.
How long can investors support sheer lunacy instead of genuine developments with vast potential?
Finance decided to include Bitcoin Cash in the top-4 cryptocurrencies.
We are now in the era of the Big 4, not because finance decided, but because finance acknowledges which cryptocurrencies contain long-term viability and which are just vulnerable and controlled private company tokens/blockchains.
Some have in mind a temporary pump and dump. How Binance behaves with all the low-quality token listings and offerings all these years.
Coinbase, Kraken, and more exchanges fell into that trap and started listing dozens of centralized tokens controlled by a small team to enjoy the temporary high volumes they produce until they dry out.
The exchanges game is over since the SEC stepped in to regulate what is easily regulatable.
What can't be regulated is what matters. This is what Gary Gensler suggested in 2018.
What is decentralized is not security. It is not a private company-driven coin/token from speculators.

Bitcoin Cash innovates, and even with limited resources keeps developing, introducing new features with smart contracts, always with scalability in focus, as the target remains global adoption.
Two times in its history (2018 and 2020) Bitcoin Cash proved that when two teams turned rogue and decided to attack consensus and control the blockchain.
They failed.
When they discovered Bitcoin Cash has no rulers, they orchestrated attacks against it.
They failed again, and they both split.
And their current model suggests the plans they had for Bitcoin Cash since these teams are controlling the forked networks (eCash and BSV).
Bitcoin Cash is decentralized, but not just in mining. Bitcoin Cash developments are decentralized with several development teams and the CHIPs process, and funding is also decentralized with Flipstarter.
Not easy to capture. Sure, the SEC can claim anything it wants, as some suggested, but the SEC does not act unless there is a purpose. The SEC's purpose is to collect by placing fines. There is no company behind Bitcoin Cash though, there is noone to sue and fine.
Bitcoin Cash is an autonomous economic engine delivering financial freedom. Not just to the corporate elite and Wall Street as BTC, but a model P2P digital cash that works for 8 billion people.
Donations (BCH): tipb.ch/Pantera
Cover Picture on Pixabay (modified)
● read.cash ● noise.app ● Medium● Hive ● Vocal ● Twitter ● Cashrain
● Me.dm ● YouTube
Subscribe on my YouTube channel: @panteraCrypto
Don't forget to Subscribe and Like if you enjoyed this article!