EDX Includes Bitcoin Cash (BCH) - Price Goes Ballistic!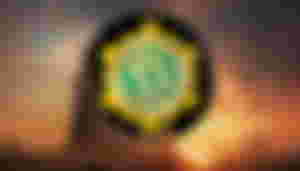 EDX, a new institutional market for cryptocurrency investing, was recently launched by a consortium of financial institutions and private investors including Charles Schwab, Citadel Securities, and Fidelity.
The new institutional market allows the trading of four cryptocurrencies:
These four cryptocurrencies are also those that SEC's chair, Gary Gensler, had named as non-securities in a 2018 MIT presentation, a statement that today makes sense since almost everything else in the cryptocurrency market is tokens entirely centralized with a private company or a small team controlling them.
Apparently, regulators gave the green light to these four cryptocurrencies.
Furthermore, it is common knowledge that institutions and large corporations always select Bitcoin Cash, Ether, and BTC among their top-four choices upon entering the crypto domain.

The inclusion of Bitcoin Cash in the new institutional exchange (EDX) was met with excitement by the market, and investors immediately bought massive quantities of Bitcoin Cash in cryptocurrency exchanges (spot and futures markets).
Bitcoin Cash reacted positively to the news with a whopping 25% rise, reaching $131, as volumes also increased remarkably. The news ignited new potential for the price of Bitcoin Cash, which can enter bullish terms and break above the $140 - $160 level, the first strong resistance level while heading for $300 in the following months.
Bitcoin Cash is about to end a lengthy 24-month long consolidation period and begin recovering the lost market cap.
Once $300 is breached, there is no actual resistance at this point, as most traders will enter long positions.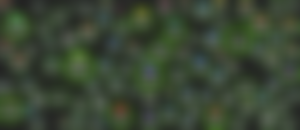 (source: CryptoBubbles)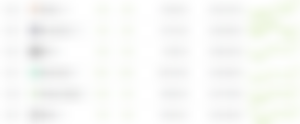 (source: CoinGecko)
Bitcoin Cash gained three positions on the Coingecko market cap index, passing Ton, Stellar, ETC, with a positive outlook to gain more positions and re-enter the top-20 cryptocurrencies (by market cap).
Bitcoin Cash is also the top-performing asset of the day with a 25% increase, while the rest of the market also reacted positively.

Bitcoin Cash is always one of the top-4 selections of financial institutions:
Recently, Hong Kong regulators approved Bitcoin Cash.
Global payment facilitators integrate Bitcoin Cash:
Large Corporations And Top Internet Platforms have adopted Bitcoin Cash:
Online Marketplaces
Moreover, tens of thousands of merchants accept Bitcoin Cash, as seen on this map of BCH adoption by Bitcoin.com: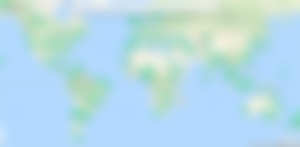 Bitcoin Cash is working towards peer-to-peer adoption with non-custodial approach, removing third parties and supporting global free commerce.
Finally several online platforms utilize Bitcoin Cash as a tipping service used for micropayments in a non-custodial approach:

Bitcoin Cash is listed on every major cryptocurrency exchange (Coinbase, Binance, Kraken, Kucoin, Bitfinex, and more).
We created this guide on how to buy Bitcoin Cash using the Kraken exchange:
There are also peer-to-peer options available to buy Bitcoin Cash (no KYC) with:
Bitgree is a P2P marketplace that allows purchasing anything from Amazon and other online shops. This system allows any BCH owner to create a list of the Amazon products they wish to buy, and another person fills this order by buying them with fiat money and getting the amount of BCH in return.
Thus, the Bitgree buyer gets the products by paying BCH to the person that fills their order and pays with fiat via a user-friendly and easy-to-understand interface.
More on Bitgree here:
Zapit (a Bitcoin Cash wallet and app) has recently included a P2P marketplace that allows Bitcoin Cash trading.
More about Zapit's P2P market here: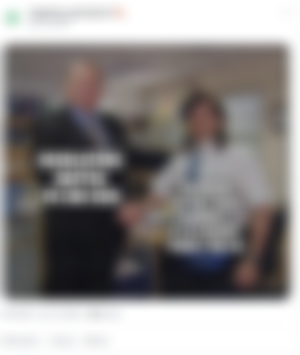 (source: Twitter)
Bitcoin Cash exists as an upgraded version of Bitcoin, the one that fulfills the intentions of the whitepaper.
It presents a positive disruptive force that ensures self-custody and financial freedom, with censorship resistance at the core, a decentralized ecosystem with no private company or team controlling the network.
The SEC can't touch Bitcoin Cash, as nobody can control the network.
Developments are decentralized with six different teams cooperating, and changes apply with the consensus of all participants. Mining is decentralized, with Bitcoin Cash finding support from top miners. Funding works with the decentralized crowdfunding platform Flipstarter.
Bitcoin Cash does everything possible to sustain a high-performing network with low fees (lower than $0.01) and instant transactions and promotes global adoption as money for the entire world to use (low fees, instant transactions).
Bitcoin Cash promotes utility over speculation, although the price also matters as it represents the purchasing power of our funds. Thus, there will only be 21 million BCH. In 2024, the new supply of miners will get reduced by half (halving) as Bitcoin Cash sustains the economic system Satoshi created.
Bitcoin Cash proceeded with scalability upgrades, increased the blocksize according to what the latest tech can handle, and added robust new features to the blockchain, meeting all the criteria of global money.
Moreover, Bitcoin Cash enhanced the smart contract capabilities of the blockchain with the 2023 CashTokens upgrade, and now builds a peer-to-peer economy, supporting DeFi, tokenization, NFTs, and smart contracts.
This new upgrade (CashTokens) allows the creation of fast, reliable, and fee-friendly platforms offering true decentralized financial solutions like DEXs, marketplaces, prediction markets, and business solutions.

Follow me on YouTube: @panteraCrypto
Donations Bitcoin Cash: tipb.ch/Pantera
Images and material in this article are used for research, and educational purposes and fall under the guidelines of fair use. No copyright infringement intended. If you are, or represent, the copyright owner of material used in this article, and have an issue with the use of said material, please notify me.
Also Read:
● read.cash ● noise.app ● Medium● Hive ● Vocal ● Twitter ● CashRain
● Me.dm ● YouTube
Don't forget to Subscribe and Like if you enjoyed this article!